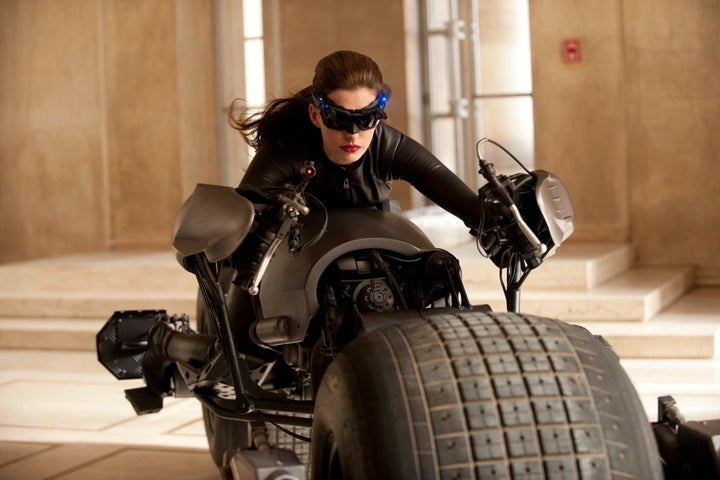 Having already introduced Tom Hardy as Bane to the world with that creepy over the shoulder shot back in May, Christopher Nolan and the team behind his third and final epic Batman film, "The Dark Knight Rises," have secretly revealed another first look at a new star.
Found in the official website, here is the first image of Anne Hathaway as Selina Kyle, the alter-ego of the famous Catwoman. Hathaway, to say the least, looks much different than past Catwoman actresses, with the glasses, lack of any ears or mask and gigantic powerwheels motorbike setting her apart from Michelle Pfeiffer and Halle Berry.
This is the latest release from the film, though the previous ones weren't exactly approved; paparazzi shots got clear images of the new Batmobile, as well as some epic fight scenes between the Dark Knight and Bane.
UPDATE: More photos of Hathaway as Catwoman have surfaced from the set; see them below!
PHOTO: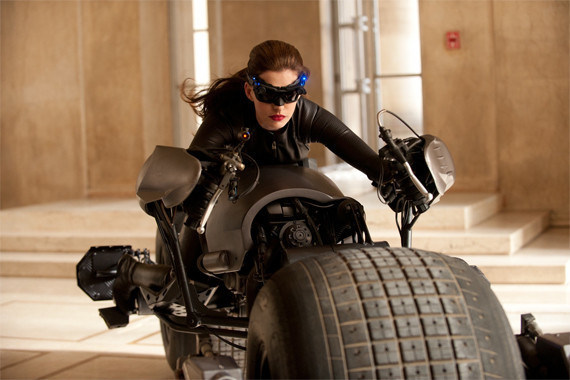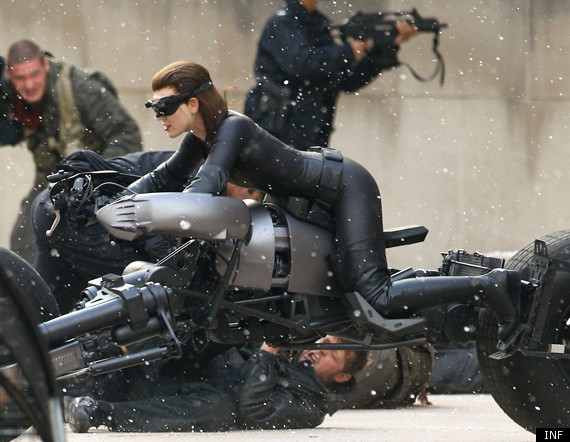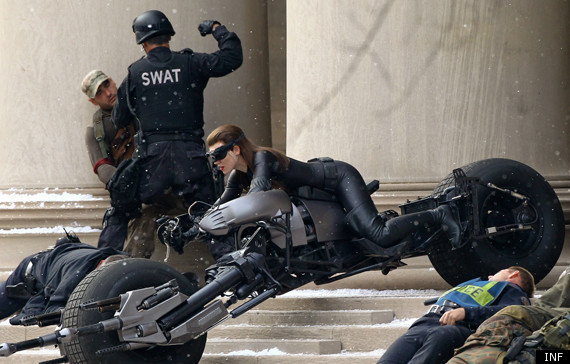 Popular in the Community