The Oscar-winning actress is in negotiations to play Barbie in the live-action comedy that was initially supposed to star Amy Schumer, according to The Hollywood Reporter. Schumer dropped out in March, citing scheduling conflicts.
A Sony project, this big-screen Barbie adaptation has been in development since 2014, when it was reported the studio was eyeing a global franchise (of course). By the time Schumer was brought on, Sony had hired three writers to pen potential screenplays, ultimately picking "Community" and "Happy Endings" scribe Hilary Winston's idea, in which life is plastic but not so fantastic.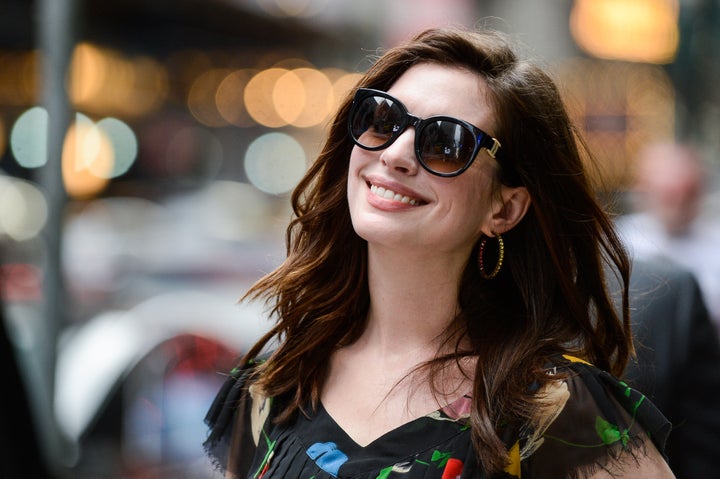 Weston's script follows our Barbie protagonist venturing into the real world after realizing she doesn't fit in with Barbie land, where perfection reigns supreme. Variety reported the story is akin to "Enchanted," "Splash" and "Big." It's a fish-out-of-water tale meant to represent female empowerment and individuality. 
As for a director, The Hollywood Reporter indicates that Hathaway handpicked Australian comedy honcho Alethea Jones, whose debut feature, "Fun Mom Dinner," opens next month. Schumer reportedly polished the script when she was involved, so whether the concept will change in Hathaway and Jones' hands is unclear. Hathway is an interesting casting choice, but positing that she has a less-than-perfect physique or appearance could be a tough sell. 
For now, Sony is sticking with its target release of June 29, 2018, according to THR, though Hathaway's schedule is still being sorted out. We reached out to the actress' reps to confirm the news but did not receive an immediate reply. 
Hathaway isn't the only Oscar winner fixated on Barbie land: Reese Witherspoon has been developing a biopic about Ruth Handler, who created the famed doll in the 1950s.
UPDATE: "There is no deal in place so this is all a bit premature," Hathaway's publicist said via email on Tuesday afternoon.
Calling all HuffPost superfans!
Sign up for membership to become a founding member and help shape HuffPost's next chapter
BEFORE YOU GO
PHOTO GALLERY
Celebrity Photos 2017