For the punk-themed ball, Anne went with Debbie Harry-inspired hair. "It's temporary," she told us, "But as soon as I did it, I thought I didn't want it to be temporary any longer."
So she's holding onto her bleached locks for at least one extra day. We got a view of Anne's new hair IRL on Tuesday when the actress hit the streets in Brooklyn. Toning down the rock 'n roll aesthetic, she accessorized her coif with a floral headband (and her eyes with oversized sunglasses -- does someone have a hangover?). But even without a punky dress and makeup, we're still getting a whole new vibe from America's girl next door.
What's the verdict, folks? Are you digging Anne as a blonde?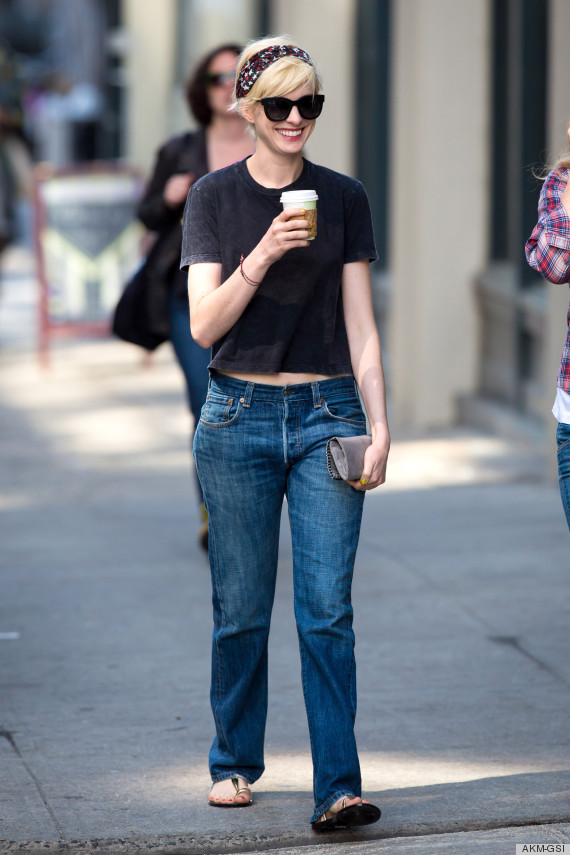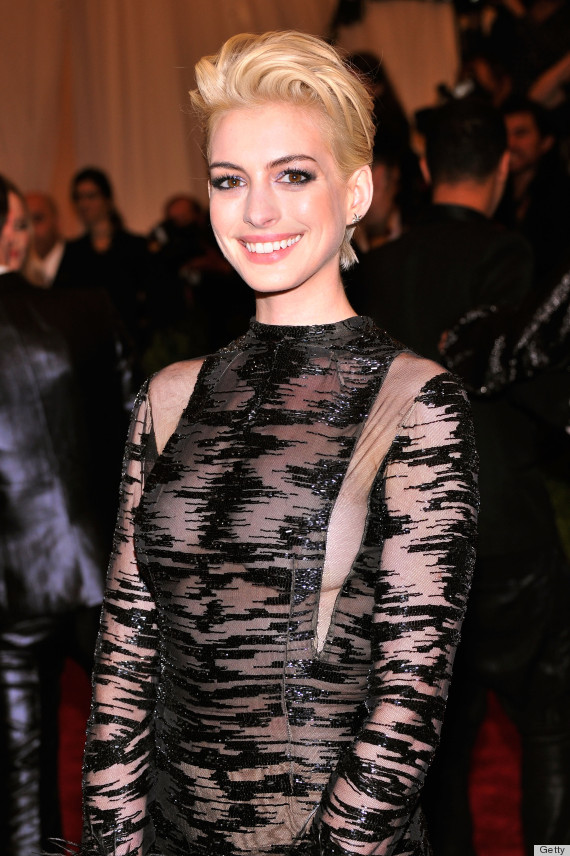 Now Hathaway can join this esteemed club of hair-changers: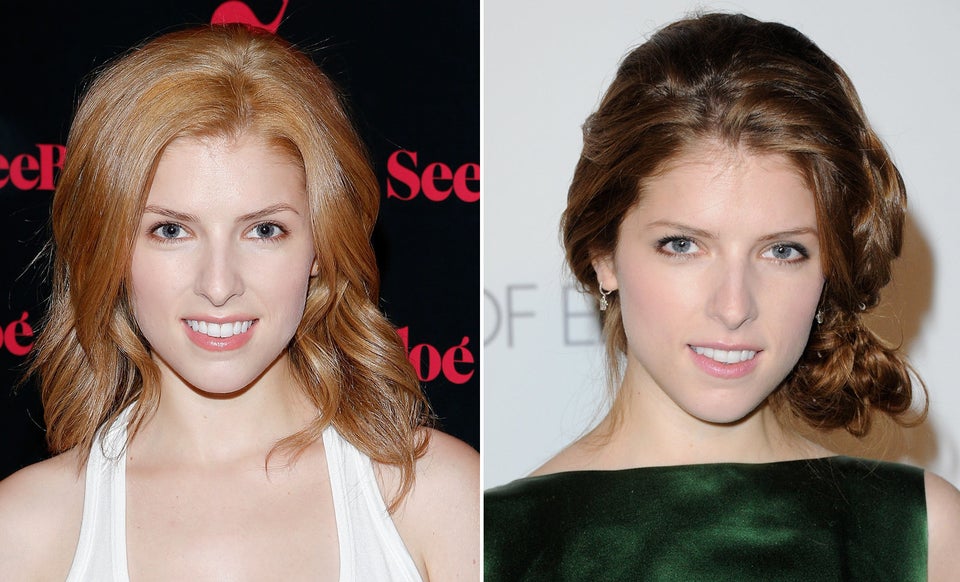 Celebrities Who've Changed Hair Color