So it looks like she's keeping it, popping up in Brooklyn the next day with the new coif styled in a casual, relaxed way. We dig the new blonde Anne, we thought. We could get used to this.
Then Hathaway took her hair for a spin at the Tate Americas Foundation Artists Dinner on Wednesday night, and we began having second thoughts. Straightened and smoothed out, the new 'do was a little... flat. Helmet-y, even.
Does Anne pull the blonde pixie off as well as those two ladies?
Anne's sleek blonde pixie: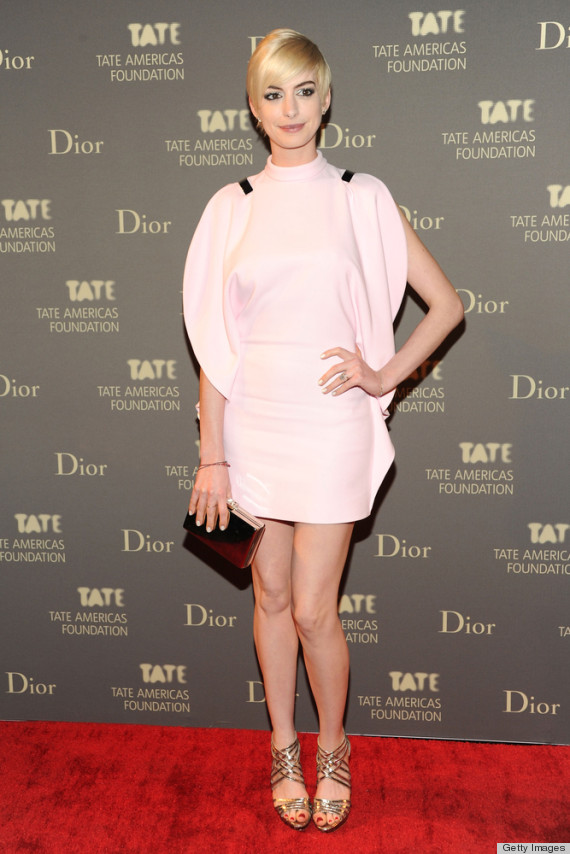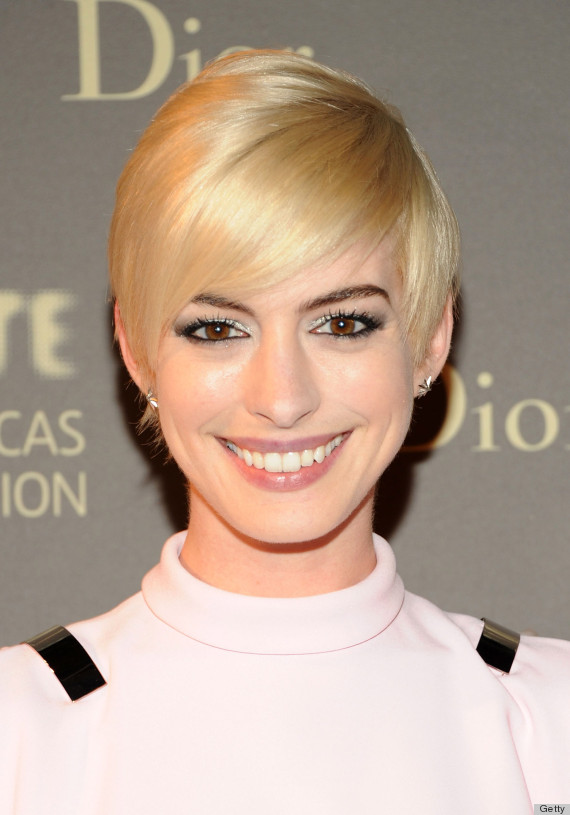 Anne's blonde pixie goes punk: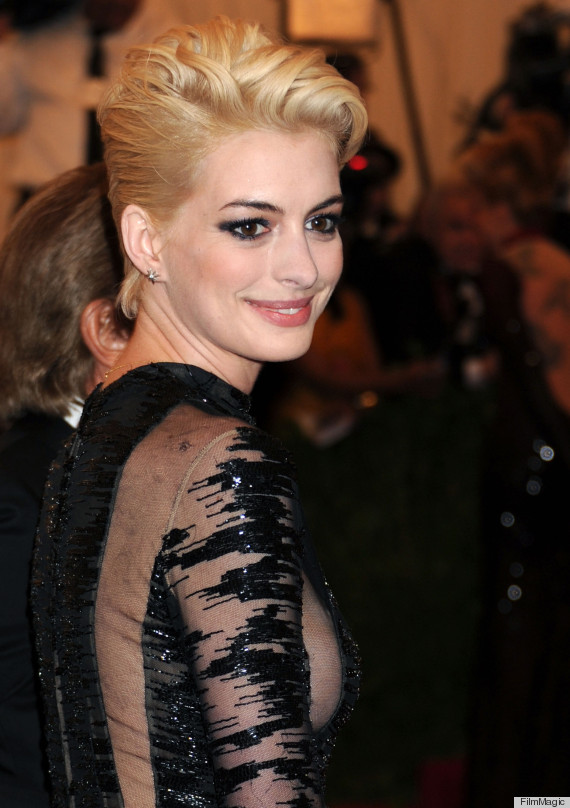 Better as a blonde or a brunette?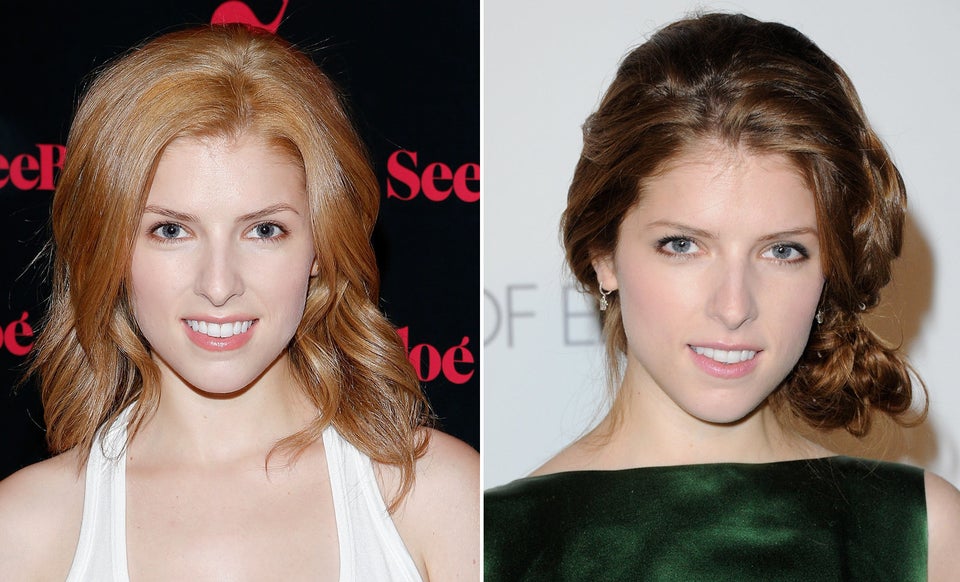 Celebrities Who've Changed Hair Color
Related