Gotham, we have ears. All can relax.
When the first image of Anne Hathaway's Catwoman costume for "The Dark Knight Rises" was released, a veritable uproar from fanboys and purists rang out: the all black leather was nice, but that was no Catwoman. First off, they asked, what was with the goggles? And where was the mask? And the cat ears? Christopher Nolan, it seemed, had made his first misstep as steward of the dark caped crusader.
Then, Hathaway herself weighed in, shooing off the haters and promising that they'd soon be blown away by her skin-tight garb. "If you didn't like the photo, you only see about a 10th of what that suit can do," she told MTV earlier in the month.
Looks like she was right.
In a new photo caught on set, Hathaway is indeed rocking those in demand black cat ears and the eye mask, putting the traditional spin back on her Selina Kyle alter-ego. As filming winds down on the movie -- they've shot on sets in London, Cleveland, Pittsburgh, and Los Angeles -- the picture provides some reassurance to those that were wary of her look.
Now, whether she can kick ass -- we'll just have to wait and see on that one.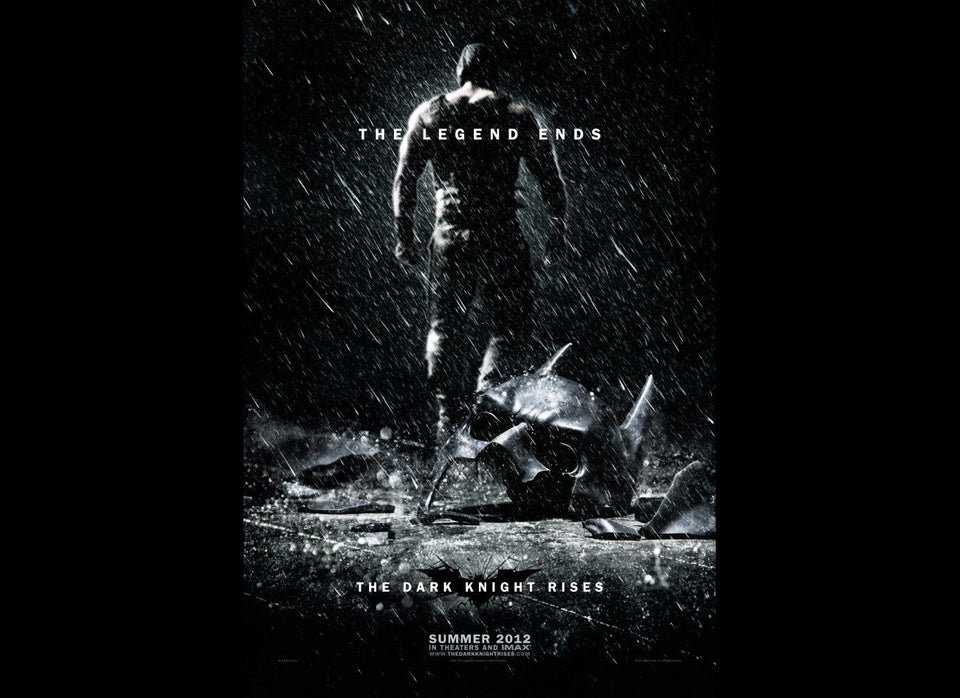 'The Dark Knight Rises' Set Photo Spoilers: Batman, Bane Battle (PHOTOS, VIDEO)
Popular in the Community