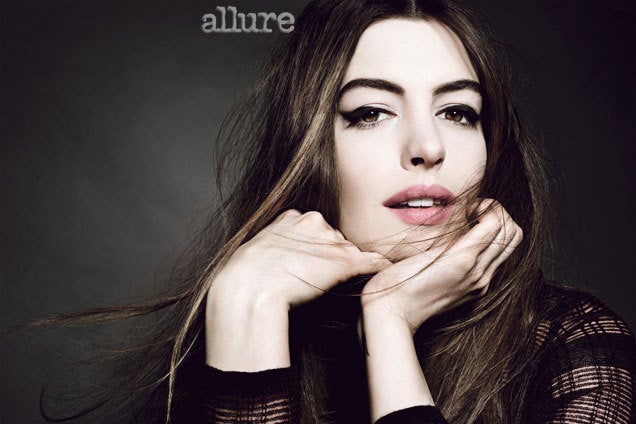 "[The suit] was a psychological terrorist," she tells Allure in the July 2012 issue. "The suit, thoughts of my suit, changing my life so I would fit into that suit.... It dominated my year." She adds, "I didn't understand how you could be thin and strong. I went into the gym for ten months and didn't come out."
That's one powerful garment (we wouldn't assign even our skimpiest bikinis that kind of influence). Anne's outfit, glimpsed in a few paparazzi photos, has actually been highly criticized for straying from the original. But given how hard she worked to fit into it, Anne insists viewers won't be disappointed. "If you didn't like the photo, you only see about a 10th of what that suit can do," she told MTV.
Plus she's got more thing to worry about right now -- like losing even more weight for her role as Fantine in Les Miserables. She jokes to Allure, "I'm doing some crazy weight stuff right now. I'm on day six of detox... this diet makes me break out, so I love that. Nothing like living on hummus and radishes and then be all, 'And I got a pimple. Yeah!'"
Oy. Anne, eat some carbs! Ditch those mirrors! Chill out a bit! We promise we'll still love you.
Read more at Allure.com or grab the July 2012 issue on newsstands in New York and Los Angeles today. Below, a sneak peek...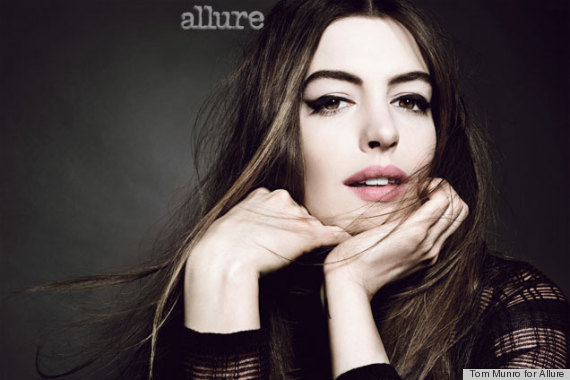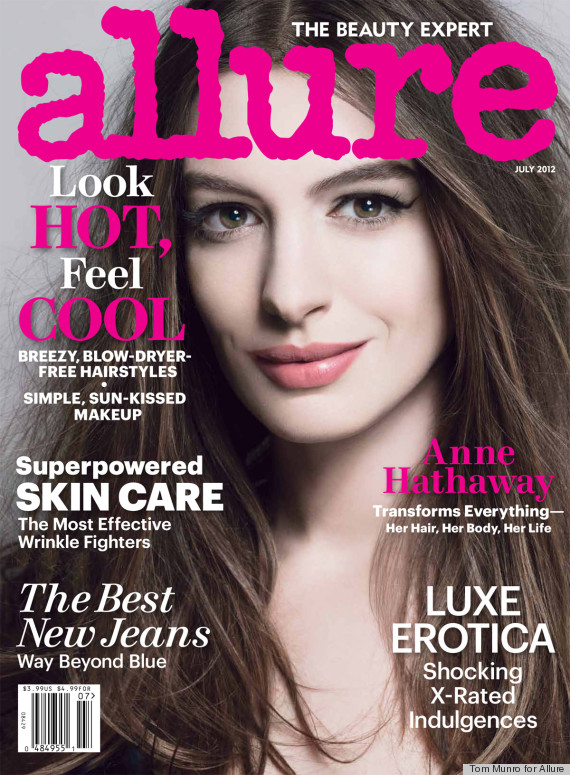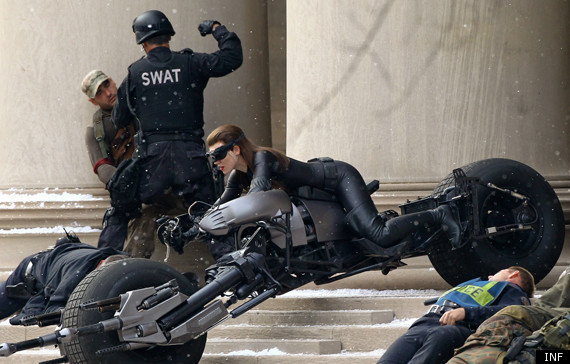 See Anne's style through the years: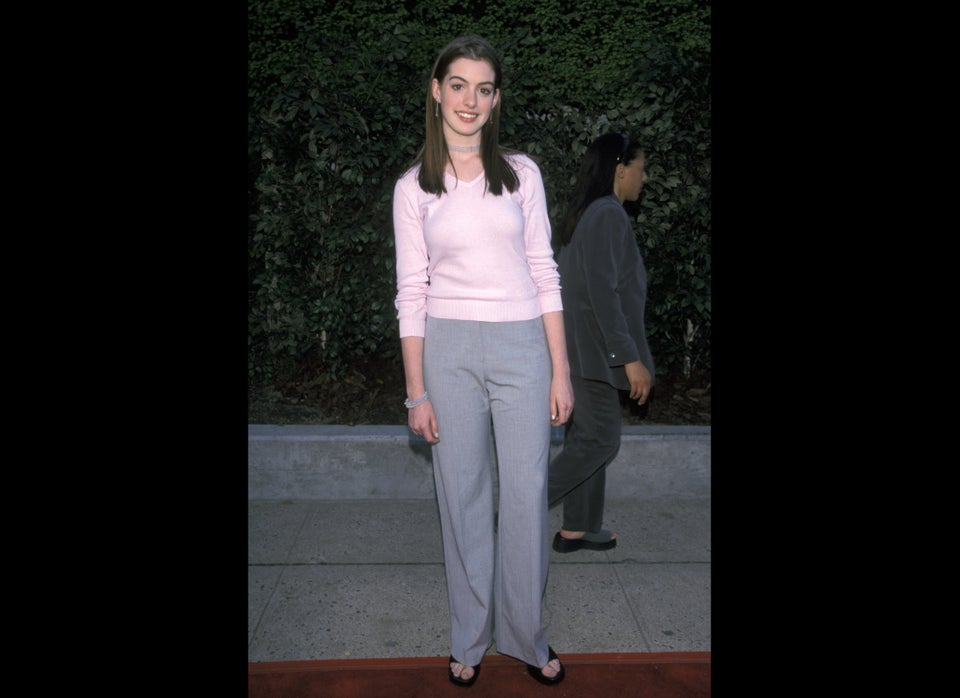 Anne Hathaway's Style Evolution