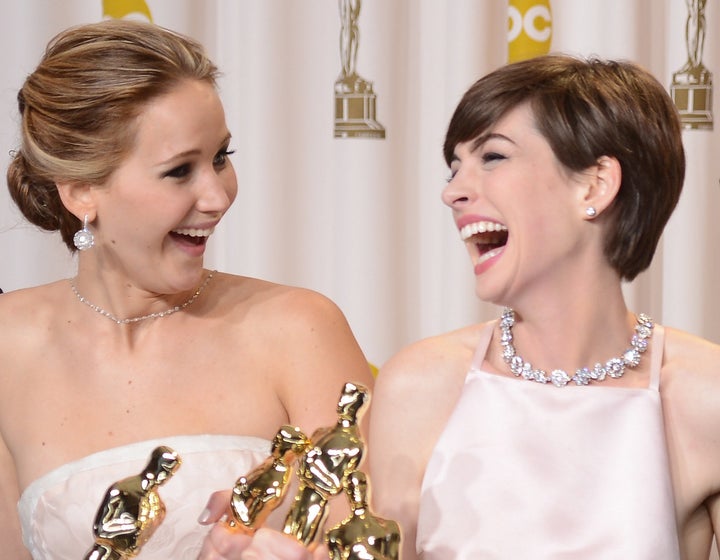 "Dear the Internet, It's become pretty clear that the Jennifer Lawrence 'scolding' was taken out of context and that she was dryly joking with a journalist who was indeed using his phone to take photos of her," wrote Hathaway in a Facebook post on Friday.
The "Les Misérables" actress added, "Let's not continue the sad but common practice of building people -- especially women -- up just to viciously tear them down when we perceive them to have misstepped."
Read Hathaway's full post below:
The JLaw"scolding" incident that Hathaway is referring to occurred in the press room at the Golden Globes. After taking home the award for Best Actress in a Musical or Comedy, the 25-year-old jokingly chastised a reporter for being on his phone while asking her a question.
"You can't live your whole life behind your phone, bro," said Lawrence to the reporter. "You can't do that. You've got to live in the now."
But it's not like Lawrence isn't aware of her overexposure, or the fact that something like this was bound to happen.
"Nobody can stay beloved forever. I never believed it, the whole time. I was like, just wait: People are going to get sick of me," said Lawrence in a 2014 interview with Marie Claire. "My picture is everywhere, my interviews are everywhere; I'm way too annoying because I get on red carpets and I'm really hyper, most likely because I've been drinking, and I can't not photobomb somebody if it's a good opportunity."
"I'm not trying to be a GIF. I'm not trying to be a picked-up-on-Twitter quote. All I'm trying to do is act," said the actress. "I have to promote these movies. And I am, at the end of the day, I guess, a f**king lunatic. So if you record what I'm saying, it's gonna be goofy. [Laughs.] I'm just a girl, sitting in front of the world and asking them to forgive her for speaking."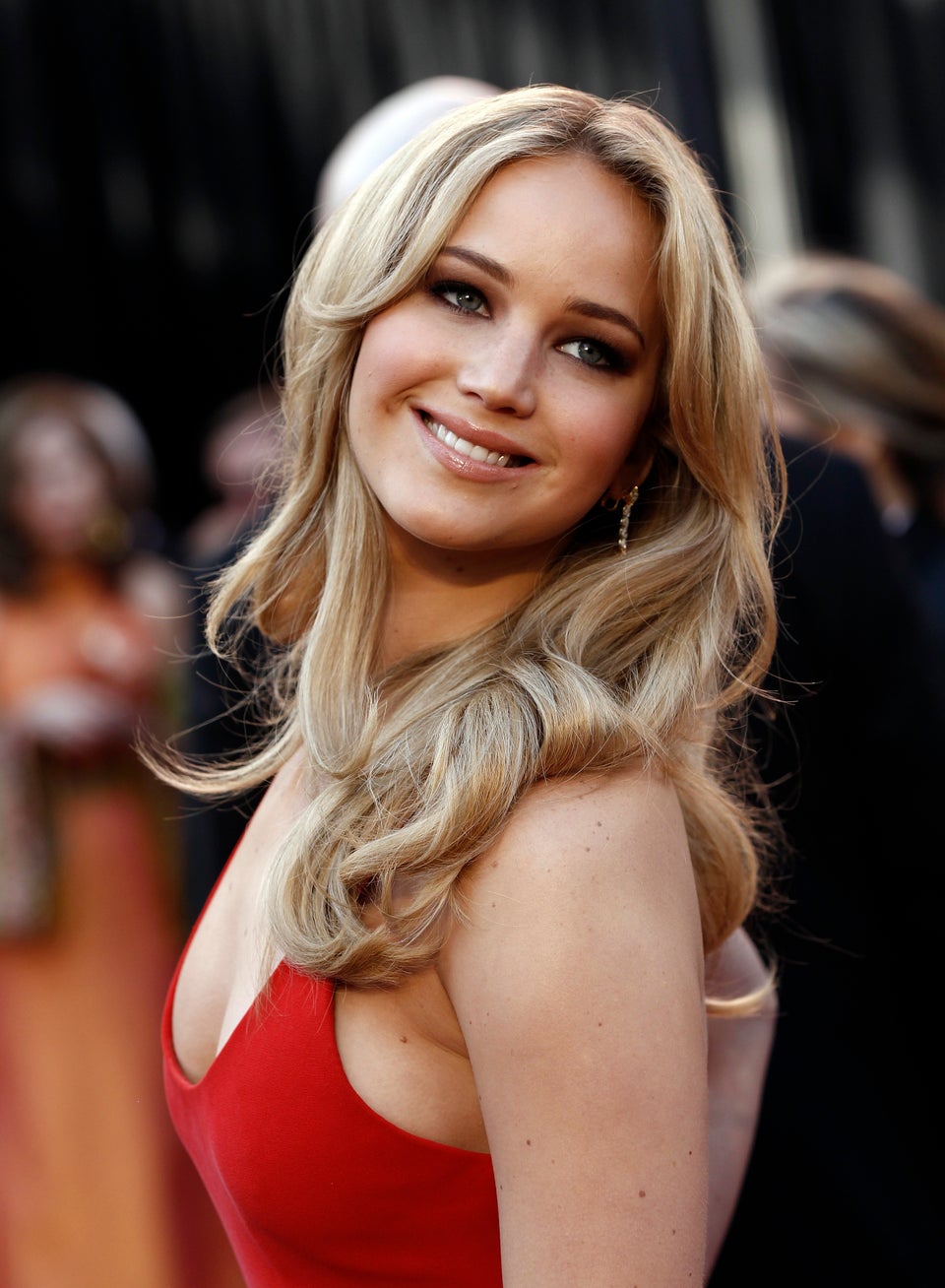 Jennifer Lawrence: 100 Sexiest Pics