 But Hathaway's boyfriend of three years didn't just pick out any engagement ring. Shulman -- himself a jewelry designer -- approached Kwiat jewelers, founded in 1907, to help him craft the band he envisioned for his future wife.
HuffPost Weddings spoke to Greg Kwiat, who helped Shulman design the ring, about the custom-made diamond. Kwiat says the company was honored to work with Shulman. "He had a very strong vision for the ring that he wanted to present, and we did work with him to design the details," he says. "I know he was excited about the way it came out."
This isn't the first time a celeb has worn Kwiat's jewels. Natalie Portman and Jessica Alba have sported the brand's diamond earrings multiple times on the red carpet, and Julie Benz (our very own HuffPost Weddings blogger) had her custom platinum cushion-cut diamond engagement ring designed by Kwiat jewelers as well.
Though details of Hathaway's engagement ring (cut! karat! cost!) haven't been officially released, these Kwiat classics may have inspired her custom-designed bling.
Below, a slideshow of the rings which may have inspired Hathaway's own.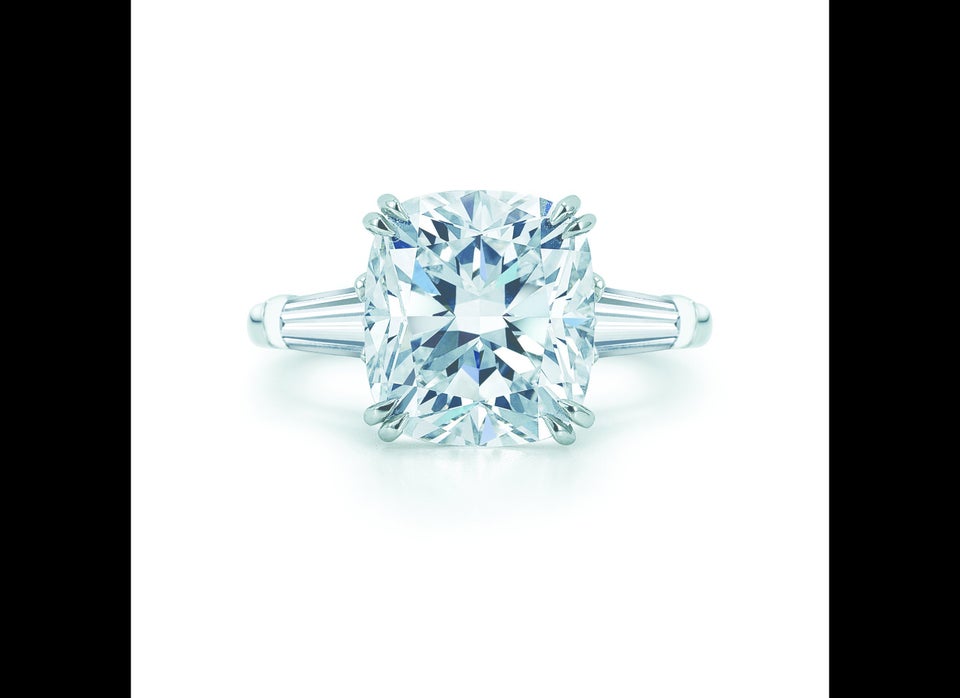 Anne Hathaway Inspiration
Related