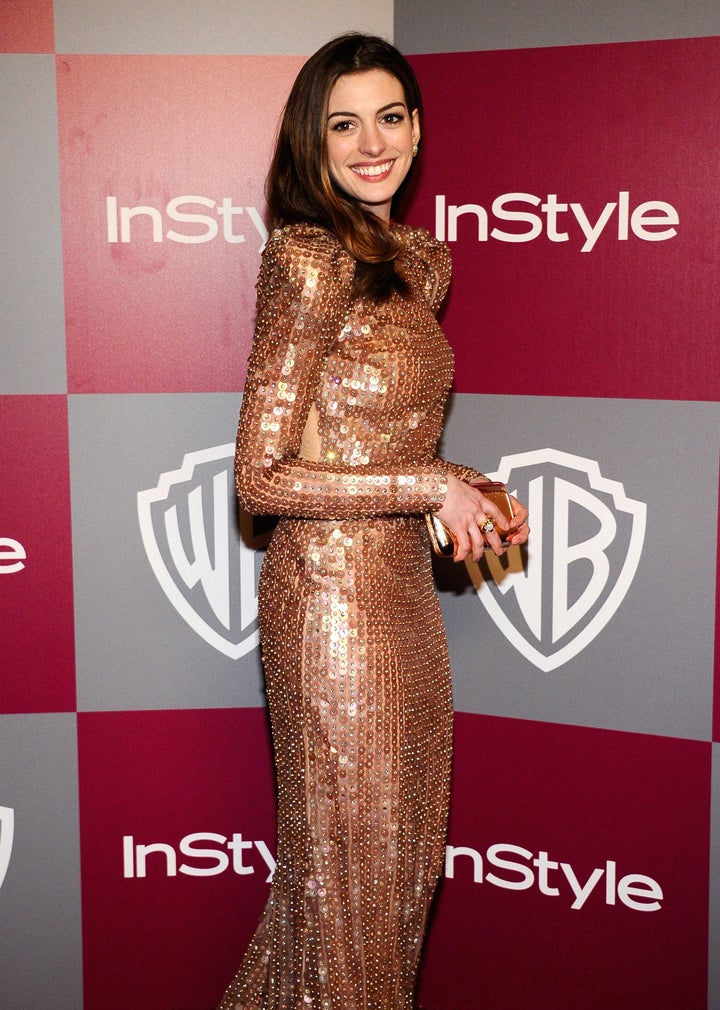 Anne Hathaway didn't win a Golden Globe on Sunday, but may have gotten something even more exciting: a self-designed guest role on 'Glee.'
The 'Love & Other Drugs' star told Jimmy Fallon in November that she wanted to guest on 'Glee,' and series co-creator Ryan Murphy met up with Hathaway and made it happen at the big awards show.
"She walked by our table and we have a mutual friend and I said, 'Do you really want to do it?' And she said, 'I do.' And I said, 'OK, we're gonna do it,'" Murphy told Access Hollywood.
"I think we'll do it probably in a month and a half or so... I have to talk to Anne about what she wants to sing. I'm sure she has ideas," he said. "I'm excited about that."
Actually, Hathaway has more than ideas: she's got the whole thing planned out.
"In my head, I've written a part for myself on 'Glee.'" she told Fallon. "In my head I've cast myself on 'Glee' and I know what song I'd sing... I would wanna play Kurt's long-lost aunt, his mother's sister who is also gay, who comes back to help him deal with his sexuality, and I would sing, 'You Are Not Alone,'" a song from Stephen Sondheim's 'Into The Woods.'
With Chris Colfer's win on Sunday, and Hathaways upcoming Oscar hosting duties, it should be quite the star-studded matchup.
Popular in the Community