Fascinations with matching celebrity couples tends to focus on their outfits (think: Jennifer Aniston and Justin Theroux wearing coordinating gray tees, black suits and leather jackets). But on the rare occasion that a Hollywood pair's hairstyles match (think: Brad Pitt and Gwyneth Paltrow's blonde bangs), it's definitely something that merits a second look. Enter, Anne Hathaway and fiance Adam Shulman.
Even though we thought we'd miss the actress' long, flowing hair, we're kind of loving the way Anne's pixie cut is shaping up. Plus, we give extra style points to Mr. Shulman for the adorable Comme des Garcons striped shirt he's wearing in the photo. They're turning out to be a pretty stylish couple, so we suspect Anne's been offering up some style advice to her new beau. But we can't help but wonder: Do they share hair products?
Check out the photos and tell us what you think of their matching manes.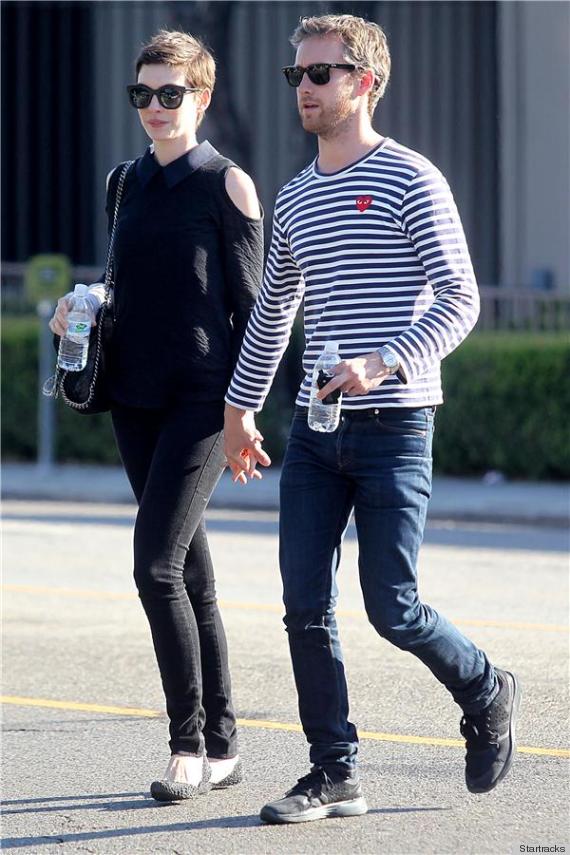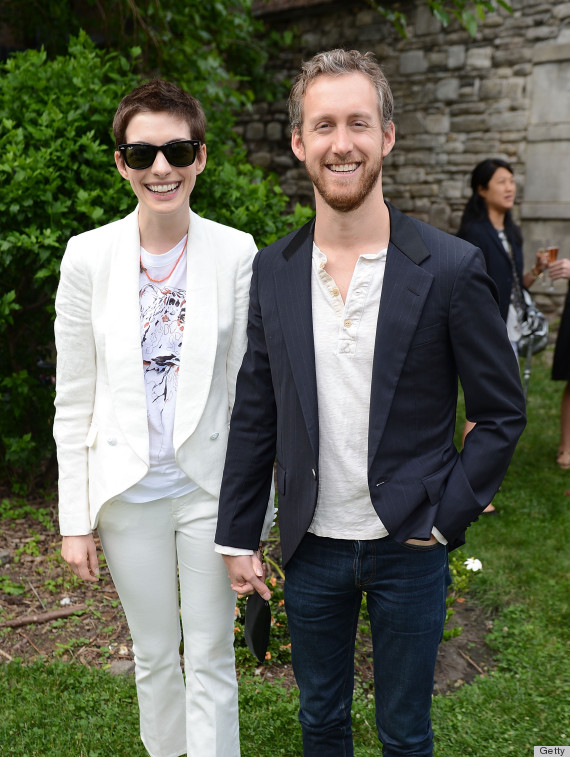 More celeb look-a-like couples!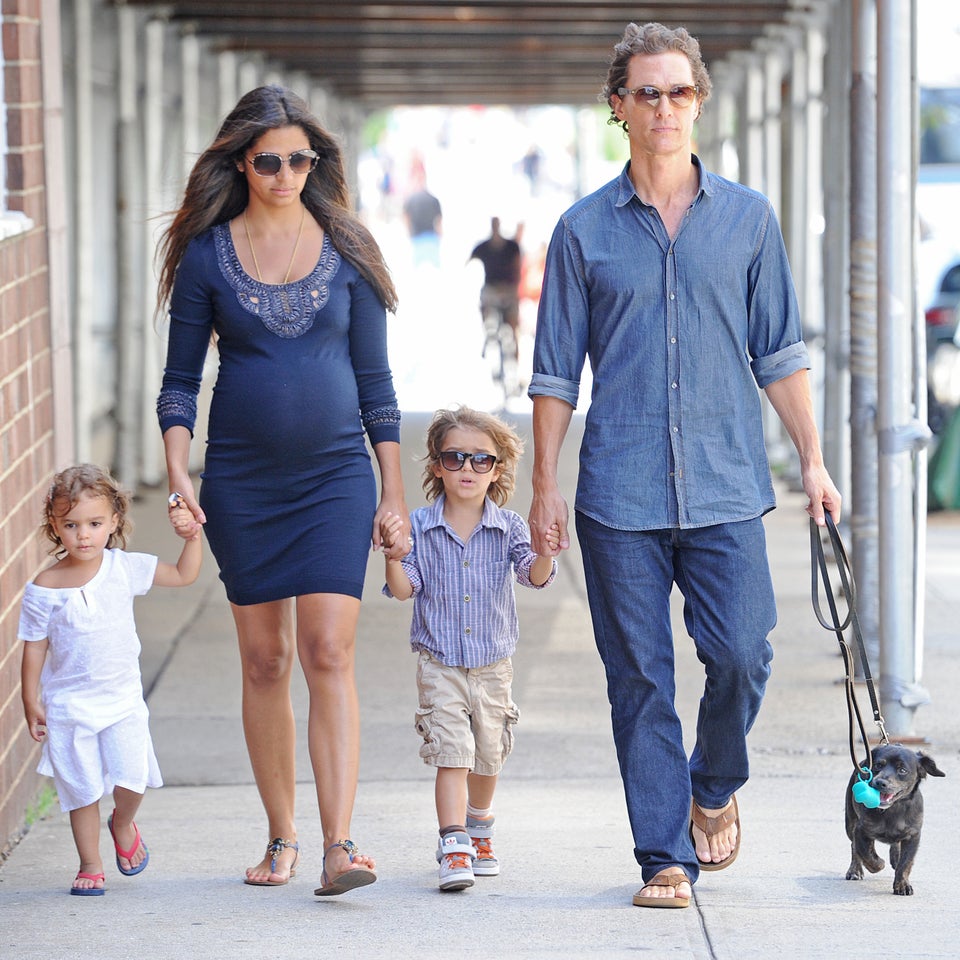 Stylish Celebrity Couples