After her win at the 2013 Oscars, negative articles about Anne Hathaway -- for whatever reason -- surfaced on the Internet. (Here, here, and here.) Well, she saw those articles, and she sat down with Ellen DeGeneres to talk about how she handled the cyberbullies in an appearance airing Thursday.
After accidentally stumbling upon a story titled "Why Does Everybody Hate Anne Hathaway," the 31-year-old actress told Ellen:
"I listened [to the bullies] at first. I couldn't help it. You try to shut it off, and I couldn't ... and then I realized why I couldn't is, I hadn't learned to love myself yet. I hadn't gotten there yet. And if you don't love yourself when someone else says horrible things to you, part of you is always going to believe them."
Thankfully, Hathaway told the talk show host that she's now at a place where she's comfortable with who she is, and won't let the haters bring her down:
"As Matthew McConaughey, my 'Interstellar' co-star would say, 'I just kept living.' And it's been a really cool journey. Maybe not every minute of every day, but way more than I used to, I have a tremendous amount of love and compassion for everyone else, and best of all I have it for myself."
"I've realized that I don't need validation from anybody. At all. I'm not sitting here now worrying, 'What do you think of me?' With all due respect, you seem like a lovely lady, but I don't need you, or anyone else, to like me," Hathaway said. "And that's so liberating. It's a big reveal, man."
Before You Go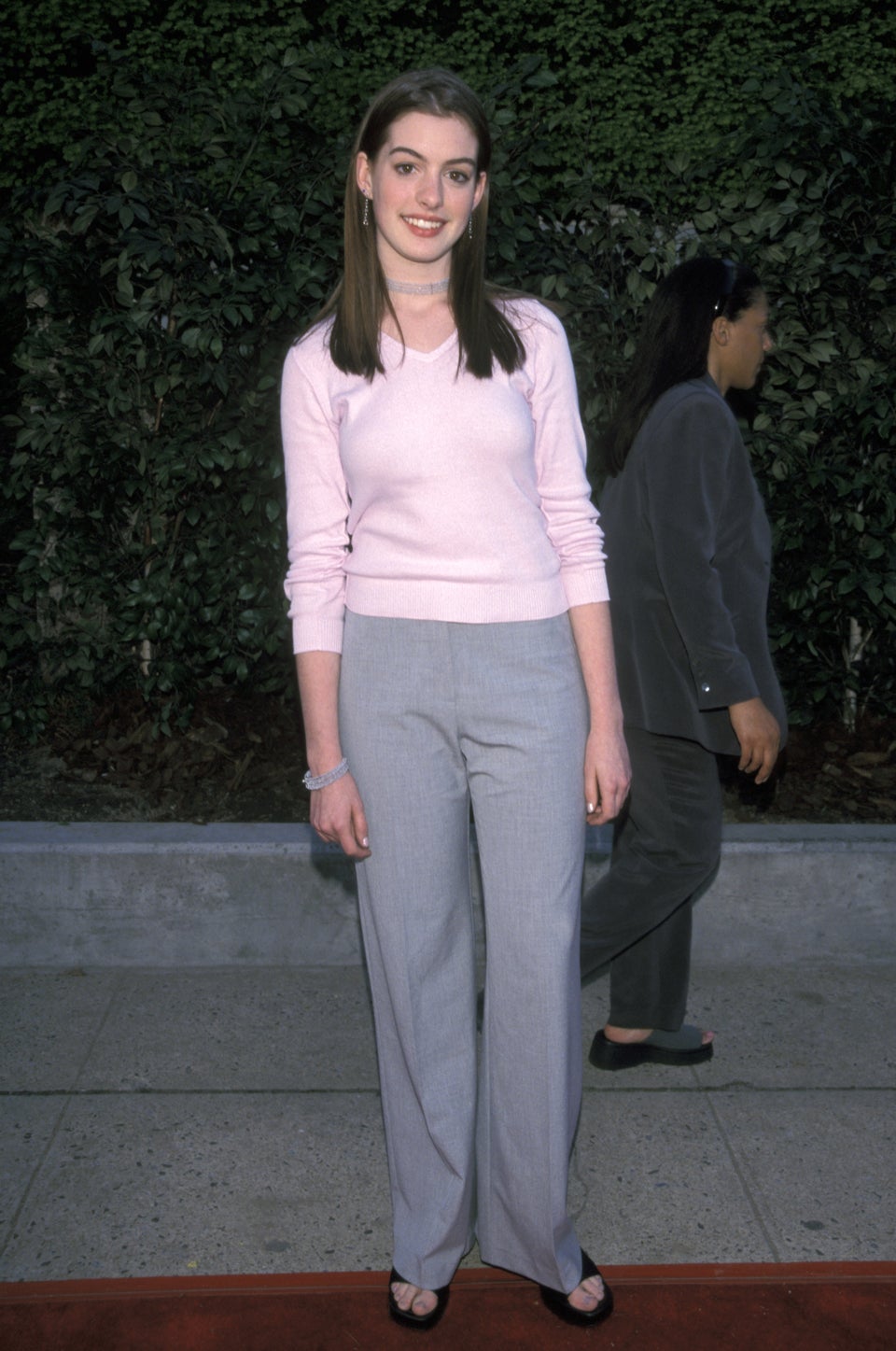 Anne Hathaway Style Evolution
Popular in the Community