In a bizarre segment of the late night show, Anne swapped her ladylike dresses for something a bit more, er, trendy: a white fur vest, drop-crotch pants and bobbed wig and a gold lamé top. If that wasn't strange enough, the typically demure actress crawled through the audience singing a song entitled "Let Us Play With Your Look" and selected an unsuspecting spectator to makeover.
If you couldn't tell, we're using the term "makeover" pretty loosely here, but we recommend that you watch the clip and judge for yourself. Perhaps the leading lady was still trying to shake loose from the "psychological terrorist" that was her Catwoman suit. What do you think of Anne's fashion spoof?
See Anne Hathaway's style evolution!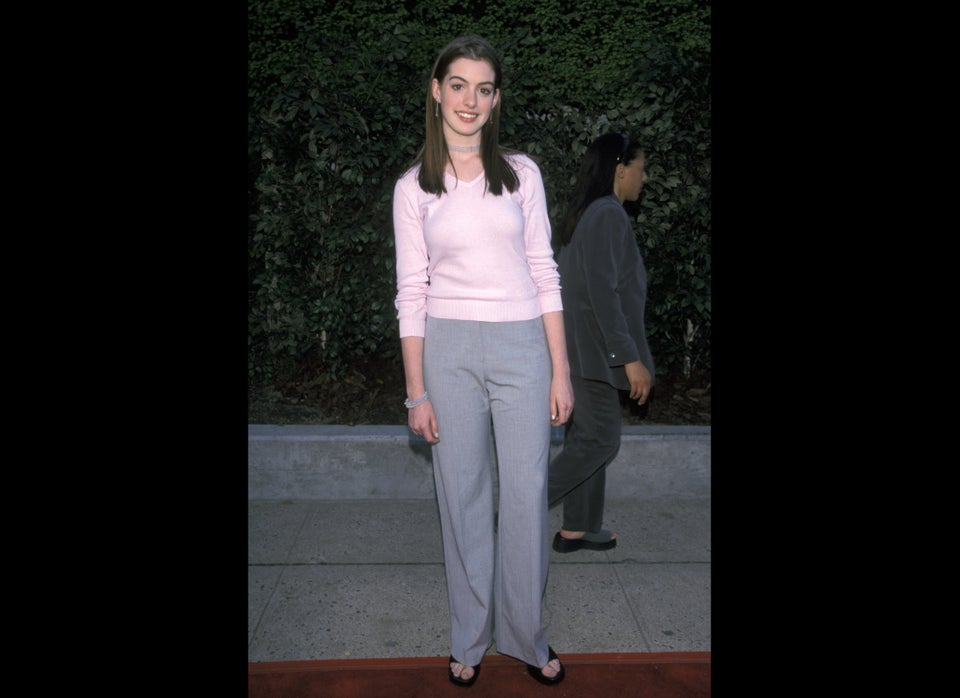 Anne Hathaway's Style Evolution
CORRECTION: A previous version of this article stated that Anne Hathaway made this appearance on Jimmy Kimmel.