But "safe" is the last descriptor we'd use for her get-up at the 2013 Met Gala. Anne's vintage Valentino confection was very pretty but very sheer -- with a lot of sideboob. Oy. When asked about her choice of dress for the punk-themed evening, Anne recounted that she had initially asked the designer: "Have you ever done punk, darling?"
To which we must ask: Have you ever done punk, Anne? To be fair, the actress put in a pretty good effort, complete with a freshly-dyed, Debbie Harry-inspired bleached blonde hairstyle. ("It's temporary," she told us on the red carpet about the new 'do. "But as soon as I did it, I thought I didn't want it to be temporary any longer. I know I have to dye it back for my work.")
Think she pulled off the hair and dress? More importantly, think she'll make it through the night without any dress issues?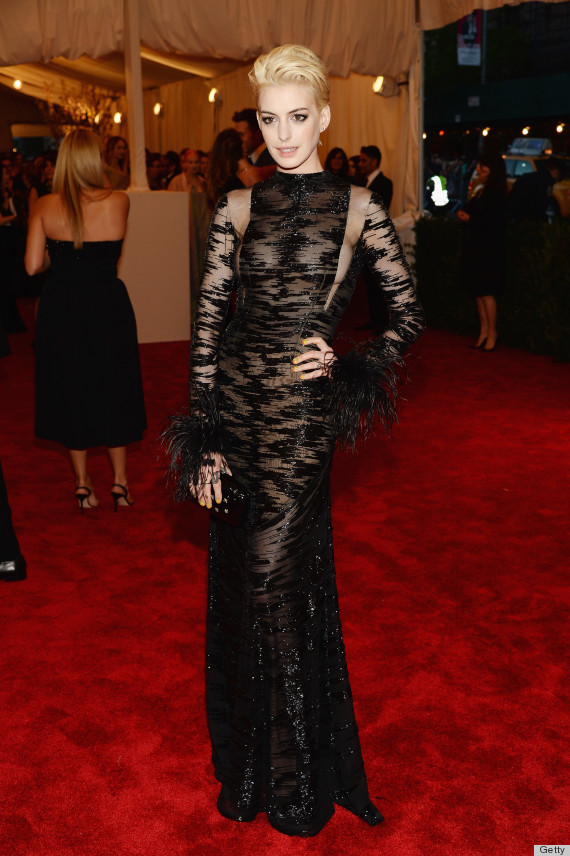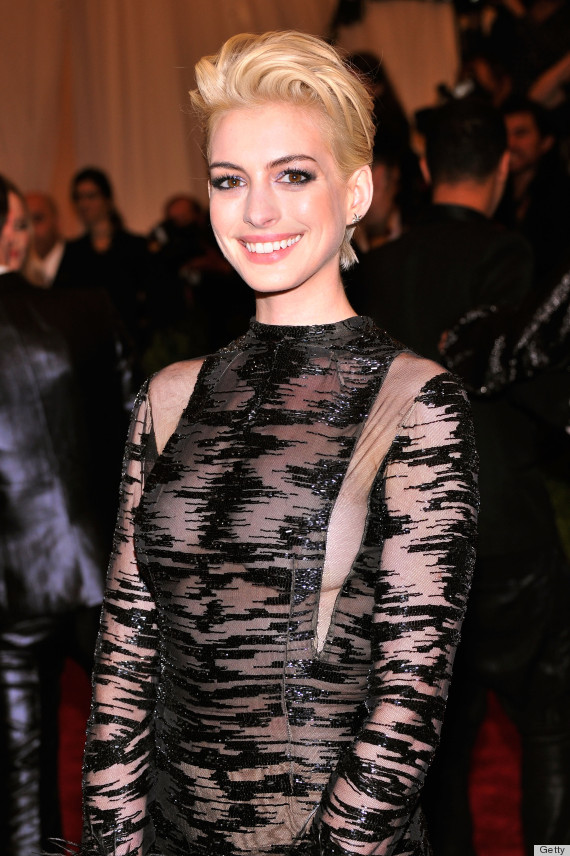 See the rest of the red carpet glam: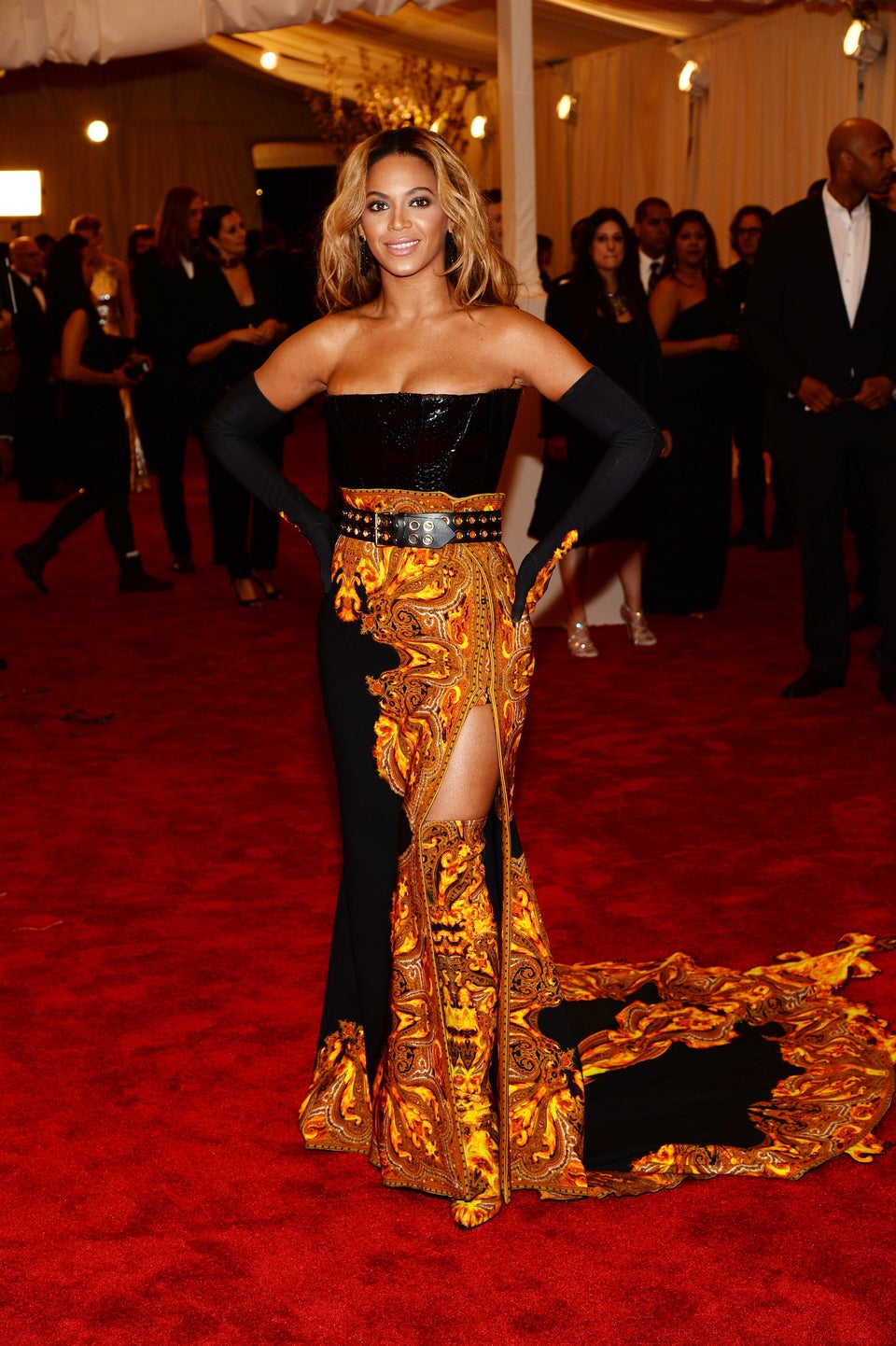 Met Gala 2013 Red Carpet Arrivals
Related