 Anne Hathaway won the Golden Globe for Best Supporting Actress for playing Fantine in "Les Miserables" — and in her acceptance speech she thanked her mom, Kate, for giving her an early example.
"I want to thank my mother, who I saw perform this role when I was eight," she said.
Kate McCauley Hathaway is an actress who played Fantine in the first U.S. traveling tour of "Les Miserables" and helped her daughter prepare for her big-screen role.
"We just talked about the character," Anne told the Hollywood Reporter. "She told me a lot about her experience playing Fantine, which gave me even more confidence that it was in my blood, in my DNA, it was a family legacy. I think it allowed me to connect on a deeper level to the character, knowing how much it meant to her."
The preparation paid off. Kate told the Los Angeles Times, "I know I'm her mother, but I think she's the perfect Fantine. I don't feel like I dove into Fantine as far as she did. Annie actually opened my eyes to the character because of all the research she did."
Here's a photo of the Hathaway family in 2009. From left to right: Anne's brothers Thomas and Michael, Anne, Kate and Anne's dad Gerald. A gallery of the awards -- and HuffPost's liveblog of the proceedings -- can be found below.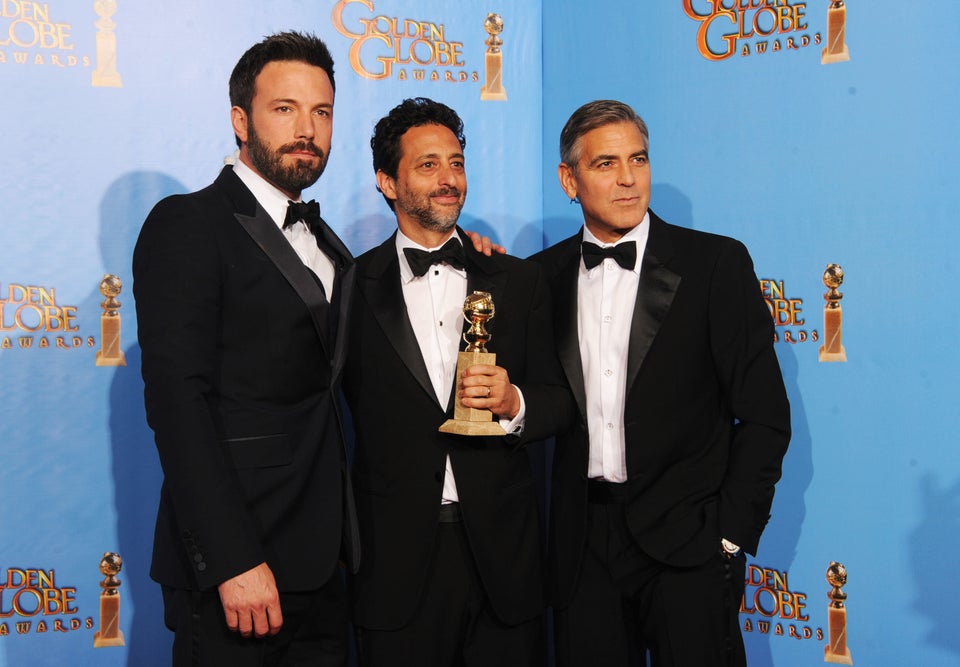 Golden Globes Winners And More
Popular in the Community