So you'd think she would take any and every precaution to have a malfunction-free Oscars appearance, right?
Except for her nipples, or what appeared to be her nipples. Anne's nips (and the pointy fabric covering them) were front and center, perkier than we've ever seen them and accentuated by the stitched darts on the bust of her dress. Yelps were heard from Oscar viewers everywhere. A Twitter account was created.
Because God forbid a 2013 awards show go down without an Anne Hathaway wardrobe malfunction.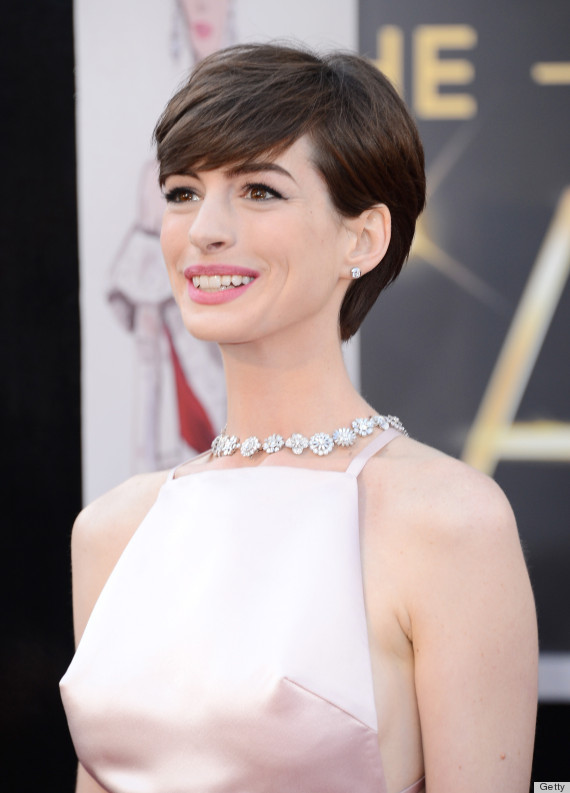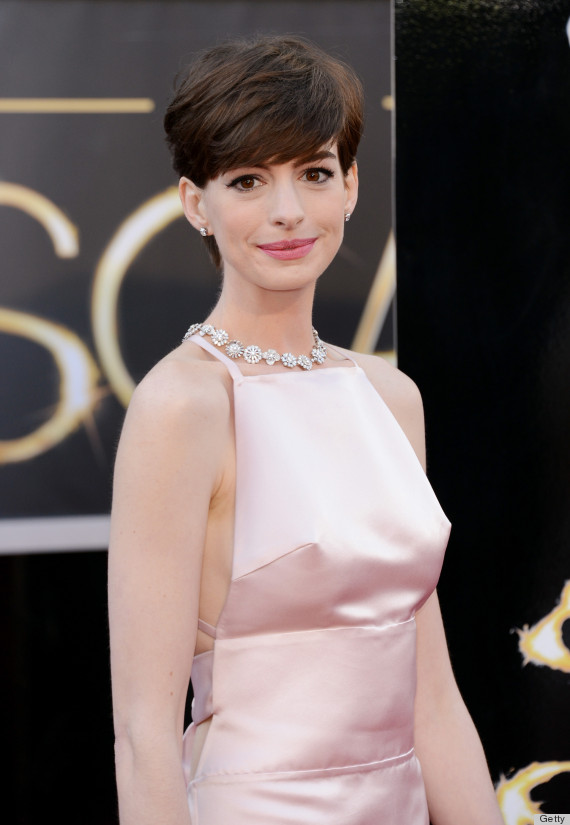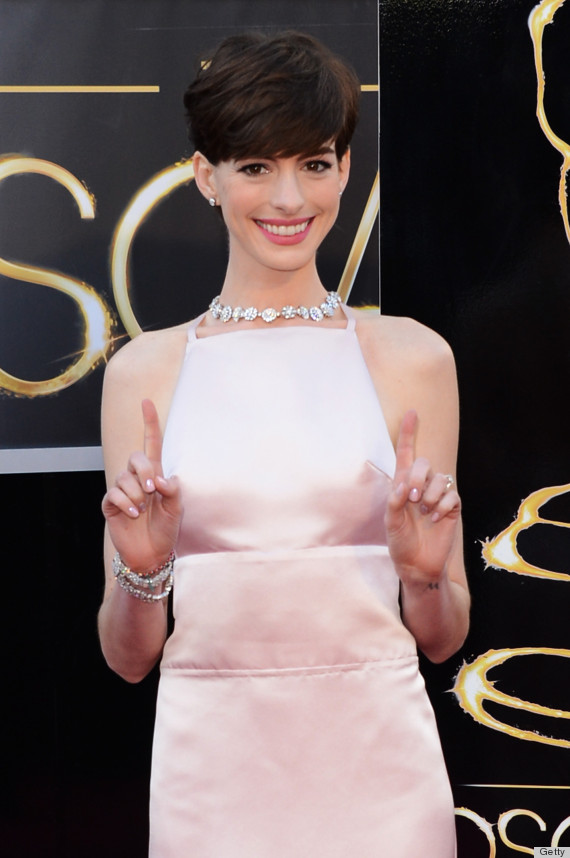 Other celebs who've committed undergarment missteps: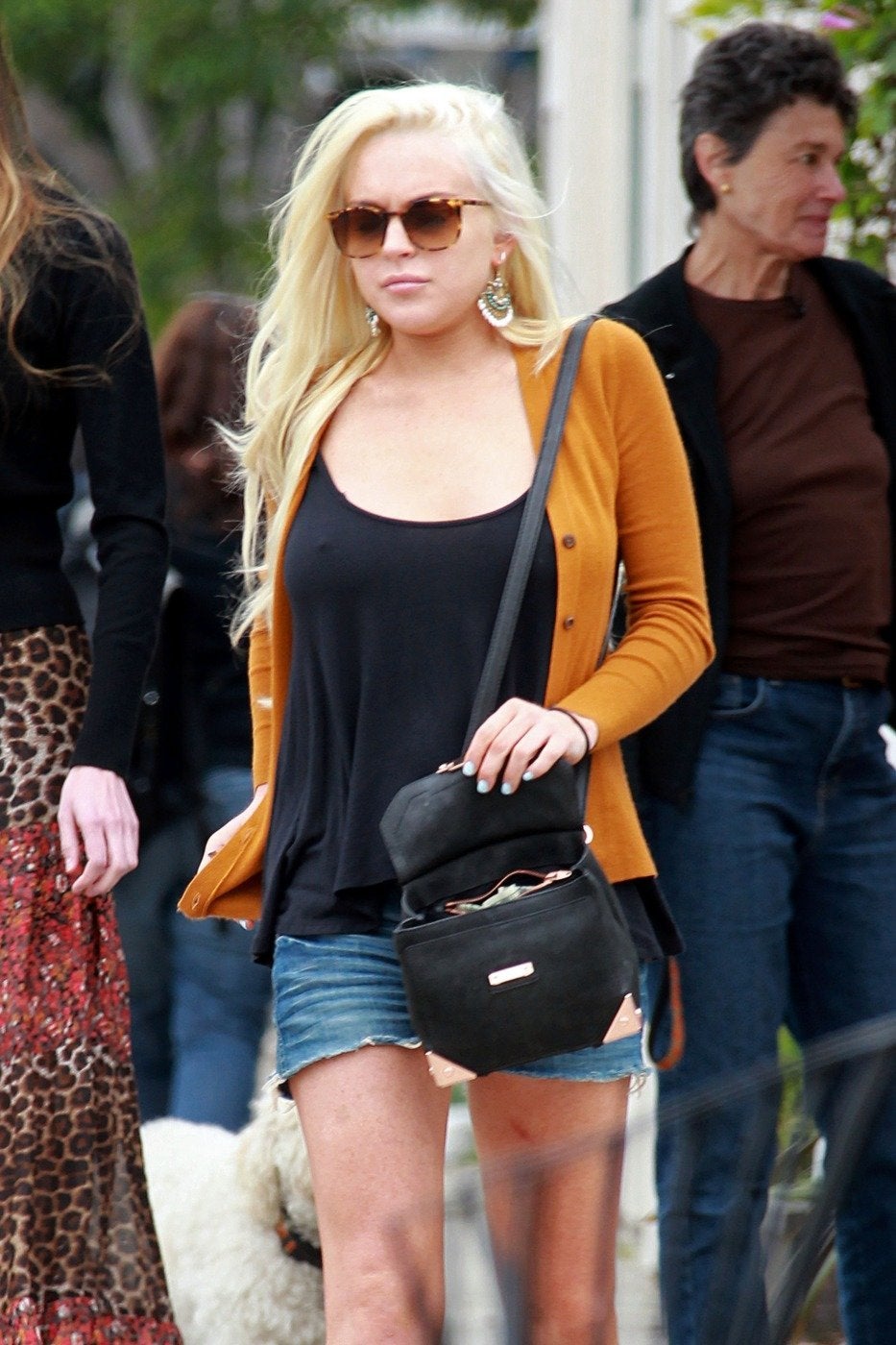 Celebrities Go Braless (NSFW)
Related