Hathaway was the clear favorite to win heading into Sunday's telecast. Though she only appears in a fraction of the film, her turn as Fantine has been hailed as the movie's emotional apex. Hathaway sang "I Dreamed a Dream" live on the movie's set, offering a haunting portrayal of a single mother who turns to prostitution and sinks to utter despair in order to provide for her child.
Critics and book-makers had Field (who has won twice before) at a distant second before the awards, with Hunt, Adams and Weaver all but ignored by most pundits.
"It came true!" Hathaway said when accepting the award, which was presented by Christopher Plummer.
The Academy (of Motion Picture Arts and Sciences) votes to select Oscar nominees and winners. Seth MacFarlane hosted this year's awards, which took place at Hollywood's Dolby Theatre and included a number of charming set pieces (Adele and Barbra Streisand performed).
More information about winners, performances and more can be found in the live blog below the following gallery.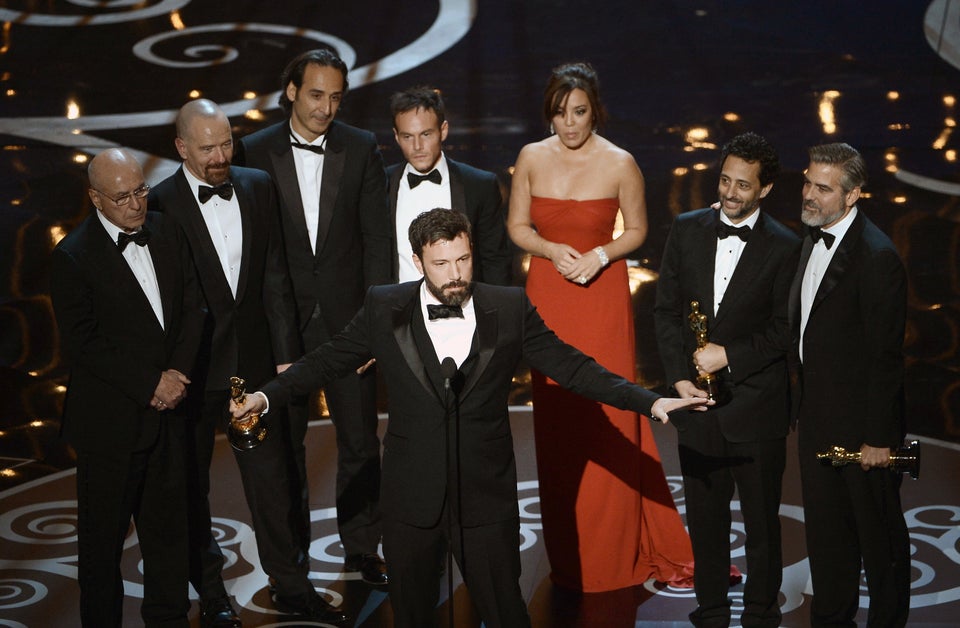 2013 Oscars