It came to my attention late Saturday night that there would be a dress worn to the Oscars that is remarkably similar to the Valentino I had intended to wear, and so I decided it was best for all involved to change my plans.

Though I love the dress I did wear, it was a difficult last minute decision as I had so looked forward to wearing Valentino in honor of the deep and meaningful relationship I have enjoyed with the house and with Valentino himself. I deeply regret any disappointment caused.
The statement comes on the heels of much fashion industry chattering over Anne's choice of designer. As the Oscars red carpet kicked off on Sunday evening, tweets implied she'd be wearing Valentino, an expected choice seeing as she and Valentino are close personal friends.
Head to People.com to read more about the whole Prada/Valentino shenanigans. Think the last-minute dress switch warranted a formal statement from Anne?
The dress Anne ended up choosing: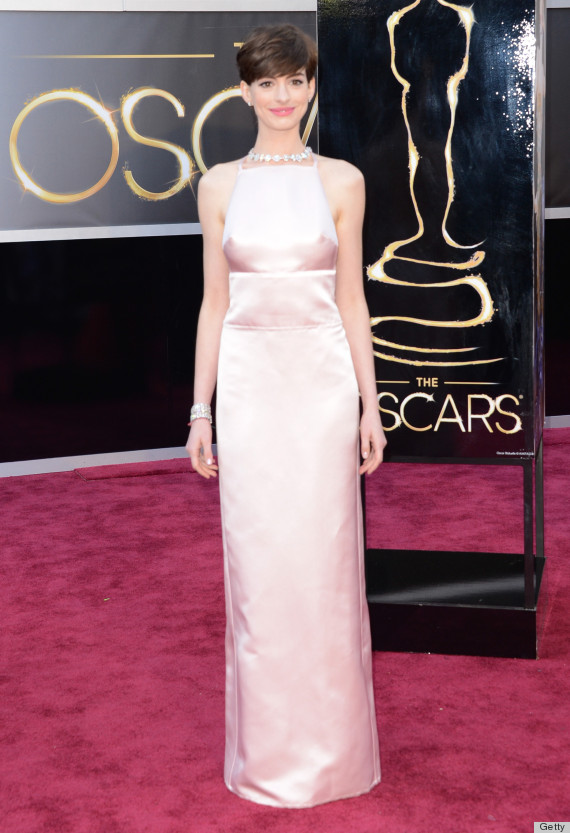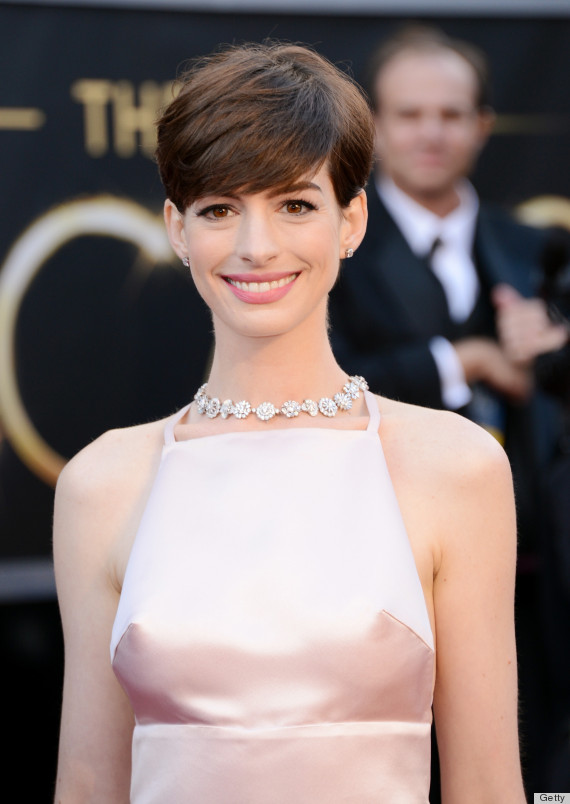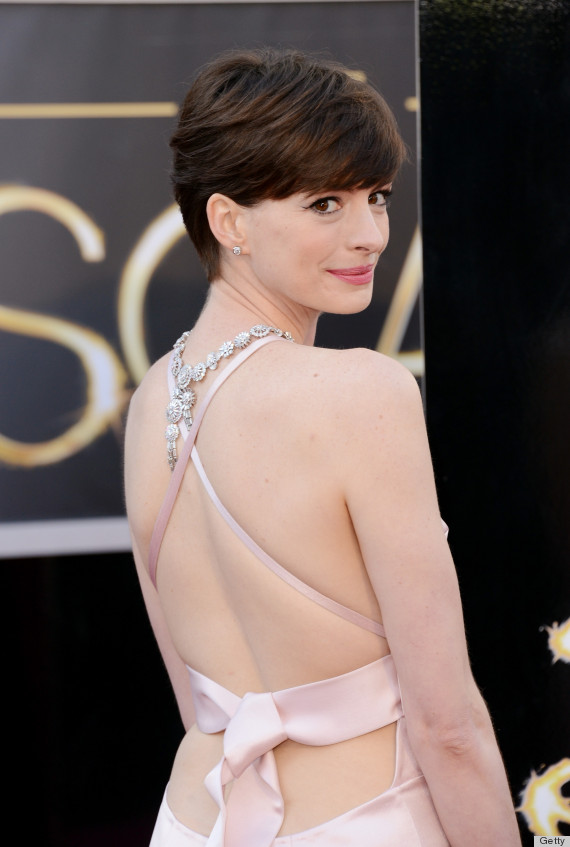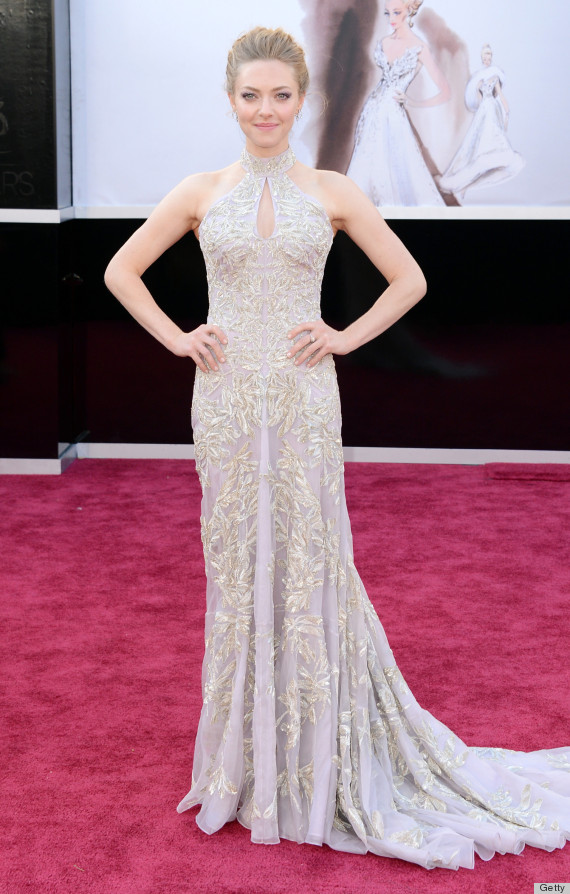 How'd the Prada dress stack up against the rest of Anne's wardrobe?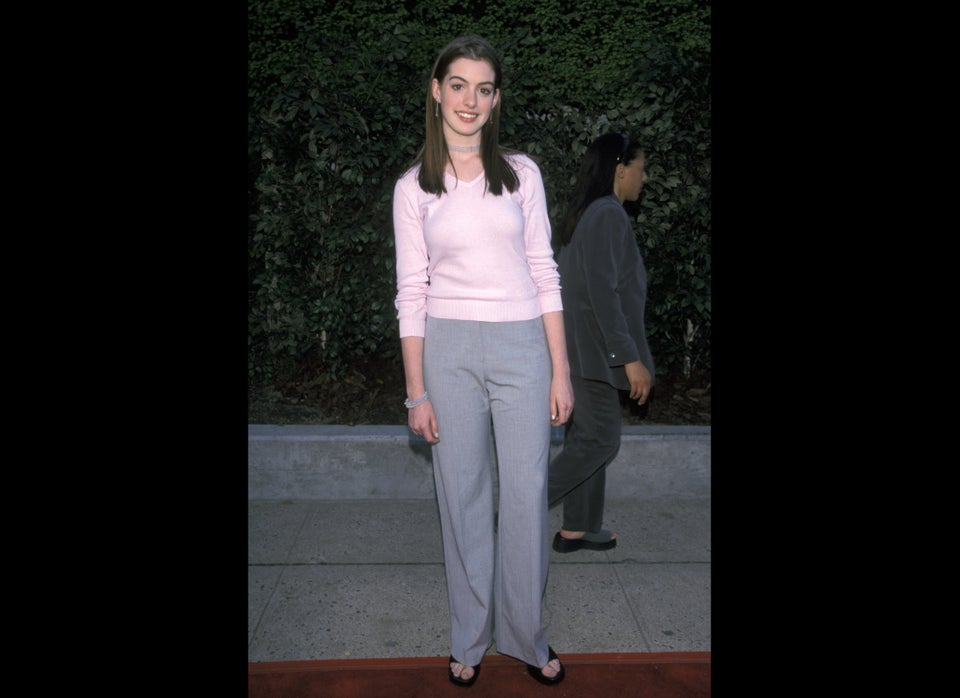 Anne Hathaway's Style Evolution
Related