The 30-year-old actress has frequently spoken about the grueling diet she underwent, but in the new issue of The Hollywood Reporter, she comes clean admitting that she just starved herself to drop the weight.
"I just had to stop eating, all for a total of 13 days' shooting," she told the magazine.
Hathaway wasn't the only cast member who played with her health for the film. Hugh Jackman who plays Jean Valjean, had to shed 15 pounds, and later began bingeing to add 30 more when his character finds success.
"I was eating anything I could. If ever there are any outtakes, there's a lot of me burping," he told THR.
And once they'd molded their bodies for the roles, filming itself was no picnic. Jackman, 44, recalls that he and a skeletal crew shot in Gourdon in France, for a scene depicting convicts dragging a ship into port while being doused with waves: "It was 12 degrees, and the water was coming straight off the ocean. We were there for three days."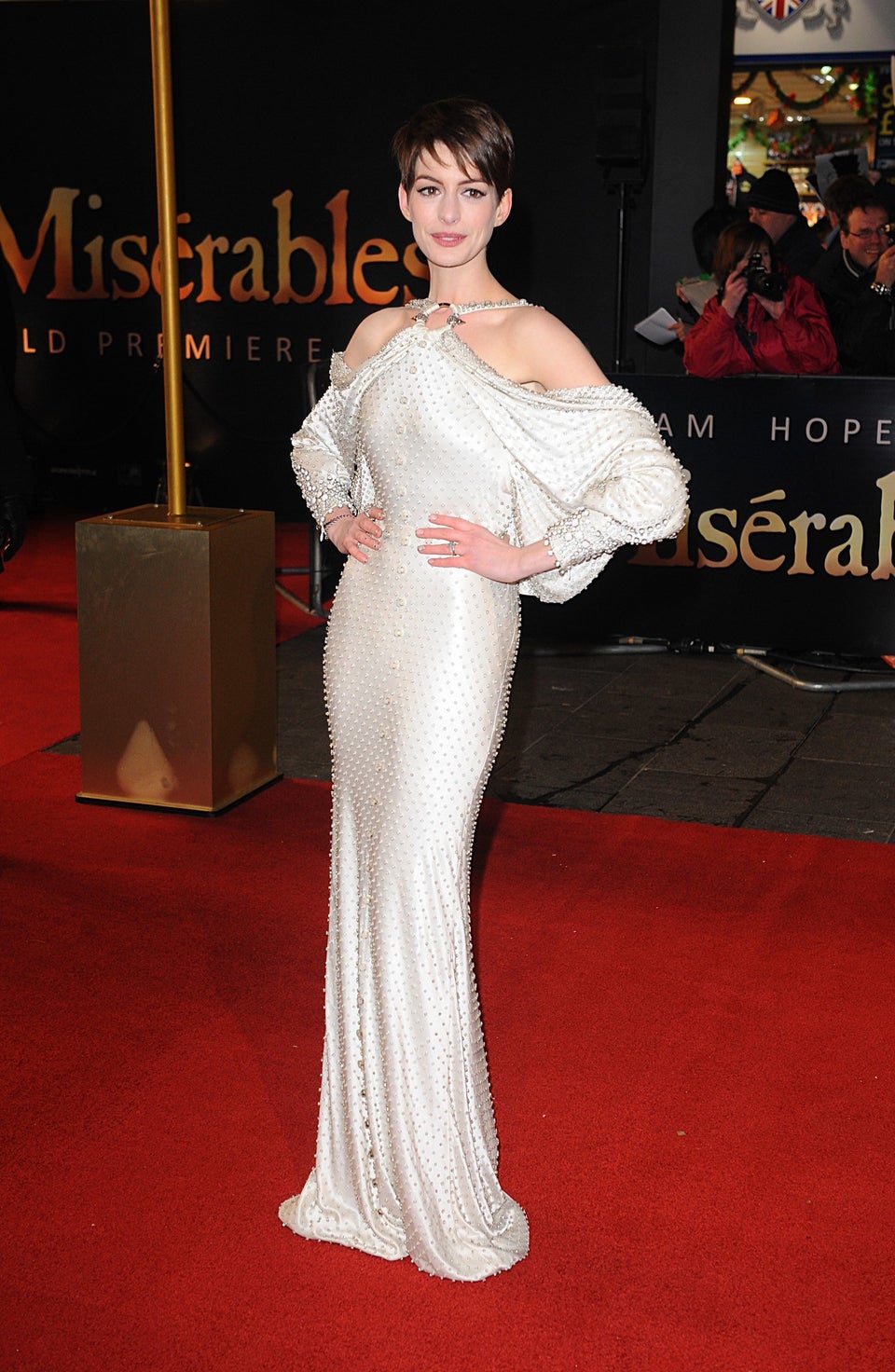 Les Miserables premiere
Popular in the Community