But the icing on the bondage cake definitely was Anne's footwear. The 30-year-old sported some pretty epic gladiator sandals that went almost all the way up her leg -- not exactly a reflection of the star's squeaky clean image. The Tom Ford heels were even reportedly custom made in vegan leather for Anne, so she had every intention of committing to the goth look. Even her slicked-down pixie wen't along for the ride.
Now we're pretty big fans of Ms. Hathaway's fashion sense here at HuffPost Style, so if anyone can pull off this look it's Anne. That said, anyone else a little overwhelmed here?
Check out Anne Hathaway's bondage-inspired look and tell us if you're into it.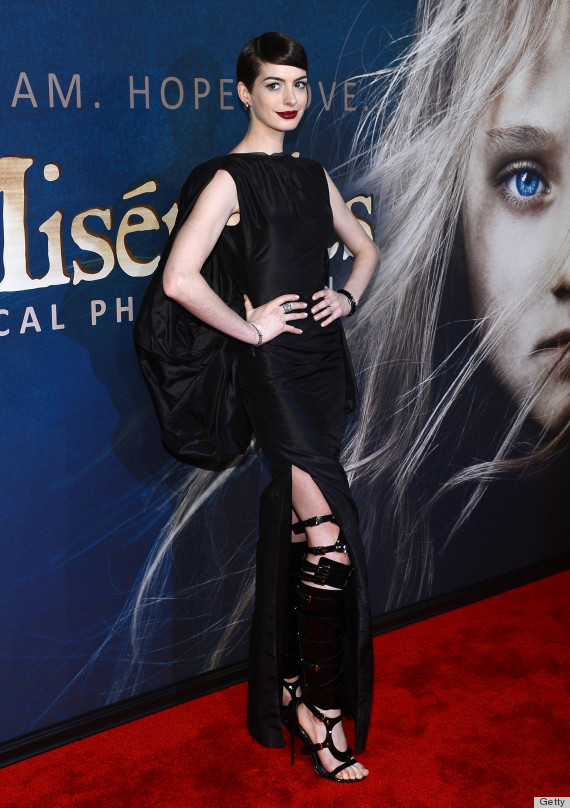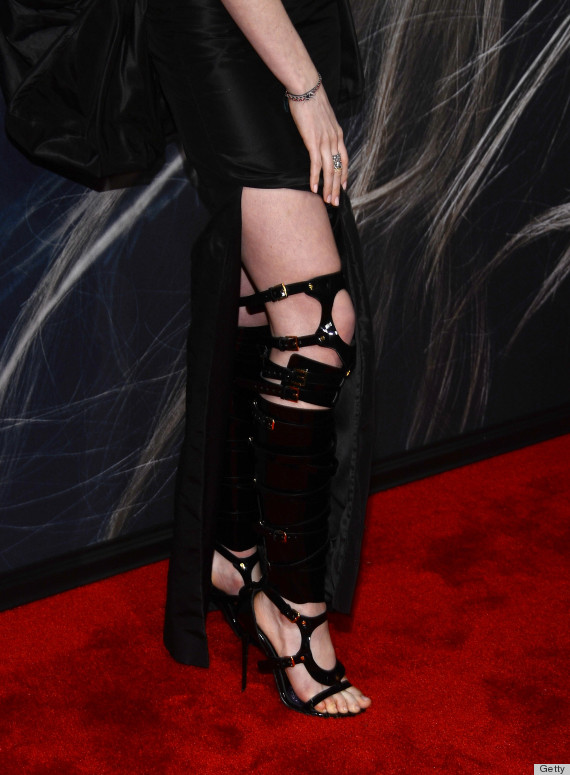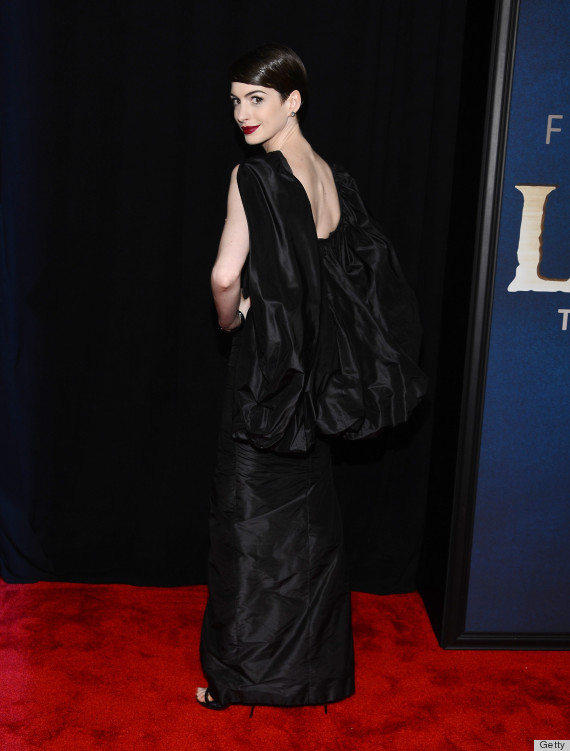 See more celebs who've gone goth!