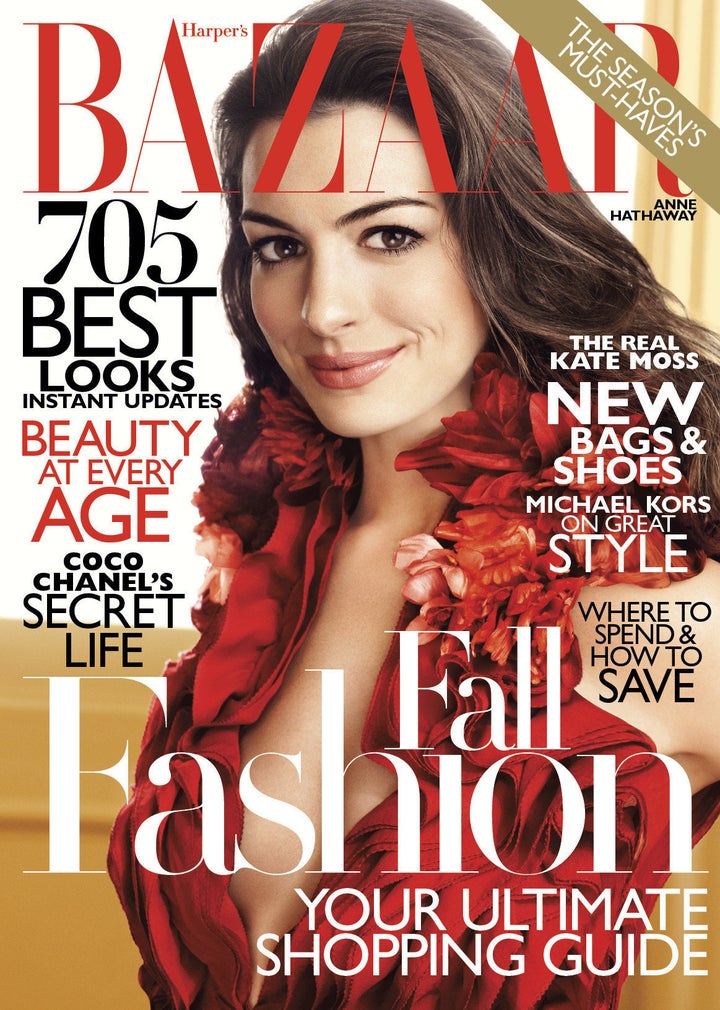 Don't diss Anne Hathaway on national TV -- you might end up having your word choice corrected during a series of emails.
Yeah, she's just that nice.
"I love her, but Anne Hathaway is so energetic, I think the Tasmanian Devil would look stoned standing next to Anne Hathaway," Franco said back in March. And how did she fire back?
"I let James know that a whirling dervish is a more flattering comparison than a Tasmanian devil. I called him, and we e-mailed a bit," she reveals. Umm, ouch.
But perhaps she's not so angry because, beyond the fact that reviews for her performance were less critical than Franco's detached cool, she felt it was a positive experience just to be there.
"In the grand scheme of things, I got to have a once-in-a-lifetime opportunity," she tells Harpers. "I met great people, wore beautiful clothes. And I got to put on a show. I don't see a downside. Anyone who disliked my personality probably disliked my personality before the Oscars."
"I've always thought that skinny was the goal, but with this job I also have to be strong," she said -- and it makes sense, considering she'll be taking on Christian Bale's considerable hero. Of course, she won't be as buff as Tom Hardy, who has packed on an insane amount of muscle for his role as giant villain Bane.
Hathaway has also spoken about working hard to live up to comparisons to actresses who played Catwoman in previous films (though she probably doesn't have to worry about that Halle Berry film, which was widely panned).
"It makes you work harder, I take a chance not that something may work. But there is a certain satisfaction in that, towards the end of the day did everything," she recently told a Swedish website (via Comicbookmovie.com).
Hathaway will next star in the summer romance, "One Day," alongside Jim Sturgess; the story of two college friends who never quite got their relationship right, it hits theaters in August. For that film, Hathaway dons an English accent.
Calling all HuffPost superfans!
Sign up for membership to become a founding member and help shape HuffPost's next chapter