Sort of. The star and fashion darling made a special trip to the Museum of Modern Art last night to inaugurate the Valentino Virtual Museum, the designer's much buzzed-about foray onto the web.
"A few weeks ago Giancarlo and Valentino asked me to be godmother of this event...

I told them that due to conflicts there was absolutely no way. They persisted and tracked me down and explained to me what this was all about. Once I understood, I knew there was absolutely nothing that would keep me from being here today. Today we are witnessing the birth of a revolution and I do not believe that word is hyperbolic. This will change art, the art world and how we experience art forever."
The virtual museum, if you hadn't yet heard, is an amazing online archive of Valentino Garavani's designs in the form of a museum. Over 10,000 square meters, 5,000 images of dresses, sketches and photos from the Valentino archive are showcased in seven different galleries. There are 180 fashion show videos and even clips of the designer himself reflecting on his work.
It is, as many critics have agreed, a masterful innovation of design. And Miss Hathaway gets to be the godmother of it all.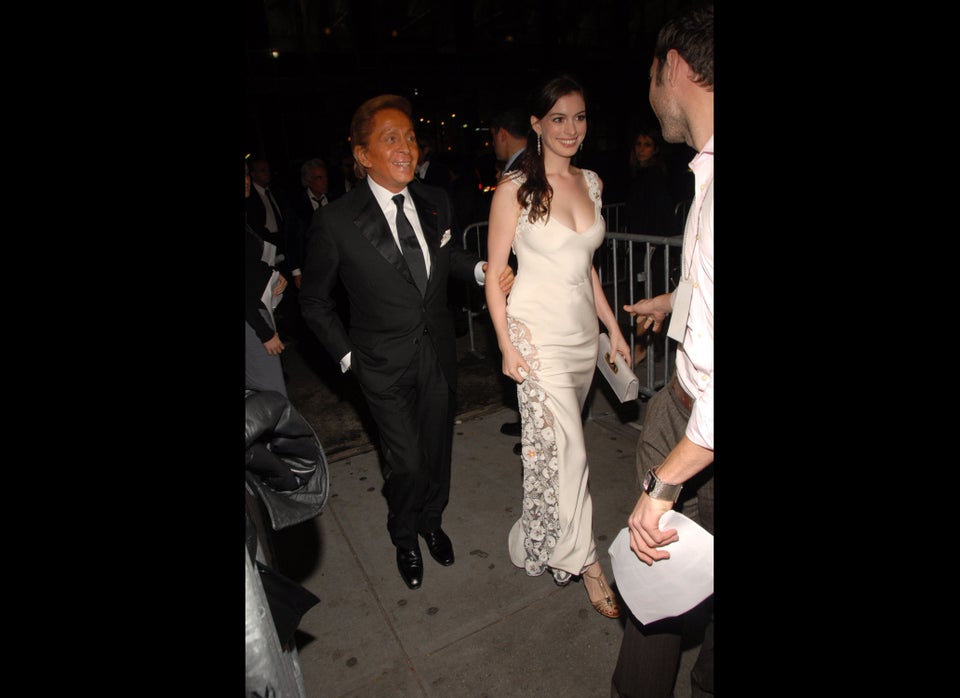 Valentino and Anne Hathaway