 We all know Anne Hathaway's taking home the Oscar for Best Supporting Actress this Sunday. She couldn't NOT win. Right?! She HAS to WIN! Which means we can all look forward to lower-lip-quivering and a #grateful and #blessed acceptance speech.
Our core team of mathematicians here at The Soup has developed an algorithm for the speech, which was written the moment nominations were announced, then rehearsed tirelessly to appear off-the-cuff. You can go ahead and confidently bet your child's future college fund on any of the below things happening, because Nate Silver would definitely agree they're statistical certainties! That is, if Nate Silver had any idea we existed.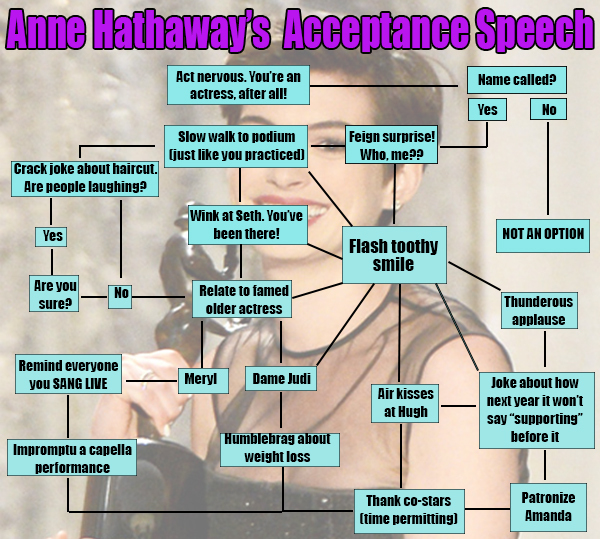 Visit TheSoup.tv for merciless mocking of this weekend's Mutual Masturbation Awards.
REAL LIFE. REAL NEWS. REAL VOICES.
Help us tell more of the stories that matter from voices that too often remain unheard.