If you're one of the many people resolving to go on a diet January 1, the marker of a new year and a new you, stop. Take a pause before you start trying to remember where you put the scale, how many calories are in a bowl of Special K and if you still have your high school jeans around somewhere.
As author Anne Lamott so poignantly wrote in a post on her Facebook page, "The world is too hard as it is, without letting your pants have an opinion on how you are doing."
Your value and progress as a person is not determined by a number on a scale or how your yoga pants fit on a certain day. In her post, Lamott admitted she, too, is guilty of judging herself with meaningless scorecards: "I have been addicted to the scale, too, which is like needing Dick Cheney to weigh in every morning on my value as a human being."
That's not to say you should resolve to surrender your goals for physical health. Maintaining a healthy weight can benefit your brain, decrease your risk for diseases and boost your sex drive. Losing weight can improve things that have nothing to do with how you look in a bathing suit, and those goals are worth prioritizing. But, as Lamott emphasized, we are more than our BMIs -- and maybe instead of resolving to lose weight this year, we should resolve to reframe its importance and our strategies for doing so.
Read Lamott's full, inspiring Facebook post above. When you're through, you might find yourself considering a new kind of New Year's resolution.
Are you as happy as you could be? Sign up for our newsletter and join our 30-day happiness challenge to become a happier, healthier version of yourself. We'll deliver tips, challenges and advice to your inbox every day.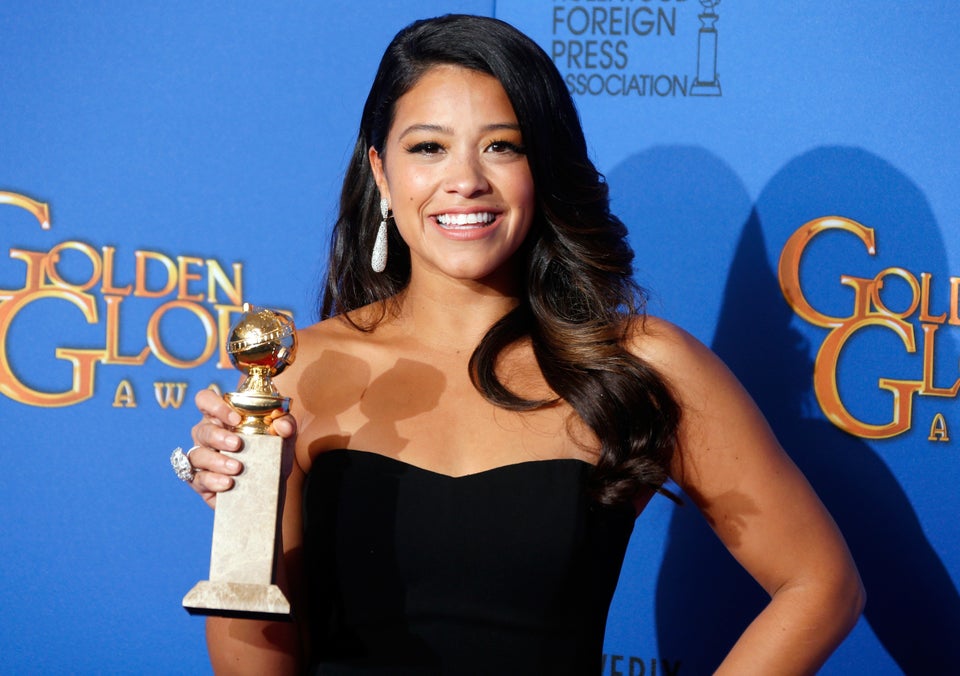 Meet Our Body Image Heroes