Author Anne Lamott is known for her books that delve into serious spiritual topics with warmth, honesty and her signature quirky sense of humor. In the above clip from her interview with Lamott on "Super Soul Sunday," Oprah reads a line from one of Lamott's books, Help, Thanks, Wow.
It's easy to thank God for life when things are going well, but life is much bigger than we give it credit for and much of the time it's harder than we would like.
In the video, Lamott explains this further. "It's very easy for me to see God in my backyard with the dogs and the very bitter cat that I call my own," she says. "But when someone's sick, when you get the bad phone call, when someone's heard from the doctor, when the appearance of life is very, very shaky ... it throws me completely off my game. It throws me for a loop. I think, 'This can't be right.'"
In those times, Lamott says she prays -- and there's no right or wrong way to do it.
"I'll say to God sometimes, 'You have got to be kidding,'" she says. "Or I say, 'It would be so much skin off your nose to cut this person a little slack.' I think you can say anything. You can say, 'I'm mad at you, and I'm not going to be a good sport about it. How about that?' And that's prayer. Silence can be prayer. Rage can be prayer. It's truth. It's all prayer. When we are talking to something that the rest of the world may not be seeing right that minute and we're talking about the deepest part of our heart, we're trying to tell the truth. That's prayer."
Lamott says it doesn't matter what name you give God -- in the past, her name for God was "Phil."
"I called him Phil because my favorite Scripture is Philippians 4:4-7," Lamott says. "Rejoice in God. Again I say rejoice. Whatever's happening, say thank you. Rejoice."
"So I was down in Mexico and one of those guys, a vendor who writes your name in an embroidery, asked me my name and I said, "I want you to write Phil 4 through 7,'" she explains. "He said okay. But he got busted before he finished it. So it just said 'Phil.' And I thought, 'That's a great name for God.'"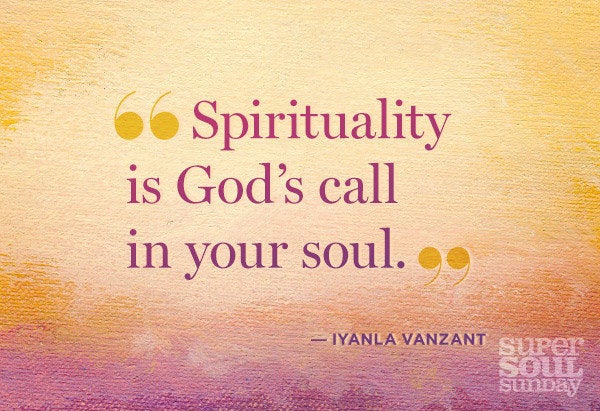 11 Top Thoughts From Spiritual Superstars