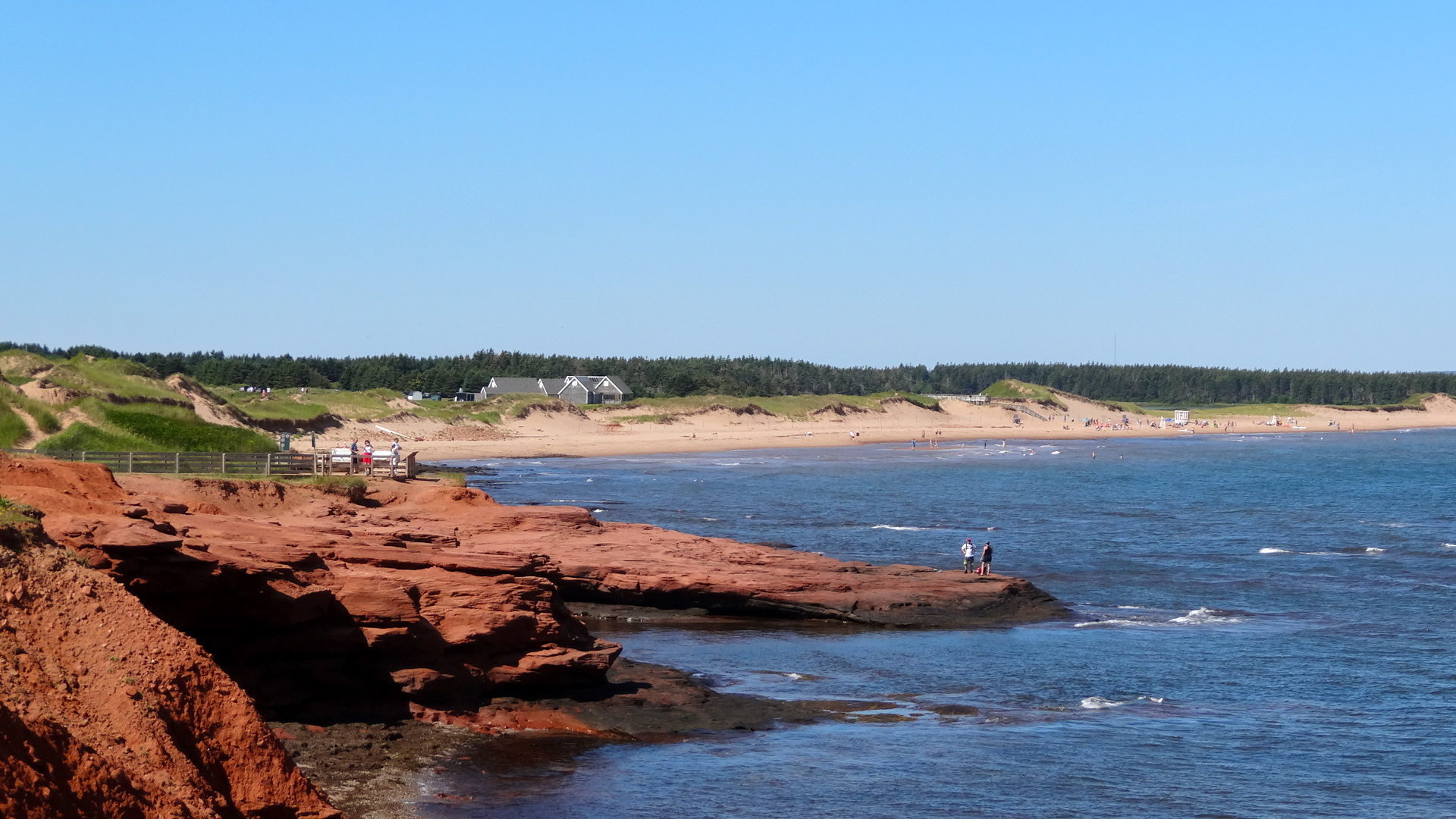 Prince Edward Island National Park
Last month I drove to Charlottetown, Prince Edward Island, from my home in the Finger Lakes region of Central New York. After 1300 miles, give or take, and a white-knuckle drive over the 13 kilometer bridge because, let's face it, really long bridges are scary, I made it to lovely little Charlottetown. The very first thing I did after a night's sleep was to get back in the car because I had a pilgrimage to make.
I headed to the north shore of the island and the Green Gables Heritage Site. I took Route 2, which seemed to be both the physical and metaphoric spine of the island. Lush farms with big red barns lined both sides of the road surrounded by fields of potatoes, wheat, and hay. The farm yards were neat and tidy and it felt like I was driving through an agricultural dreamworld. Just the kind of place Anne Shirley, the plucky redheaded orphan, would have lived.
Green Gables Heritage Site lies on the edge of Cavendish. The jewel of the site is the simple white farmhouse with green trim -- the farmhouse that belonged to cousins of Lucy Maud Montgomery's grandmother and that served as the setting for Montgomery's classic Anne of Green Gables published in 1908. In the book, 11-year-old orphan Anne Shirley is taken by an elderly brother and sister, Matthew and Marilla Cuthbert, who really wanted a boy orphan to help them with the chores. What they got instead was Anne Shirley, a bright, scrappy young girl they would grow to love.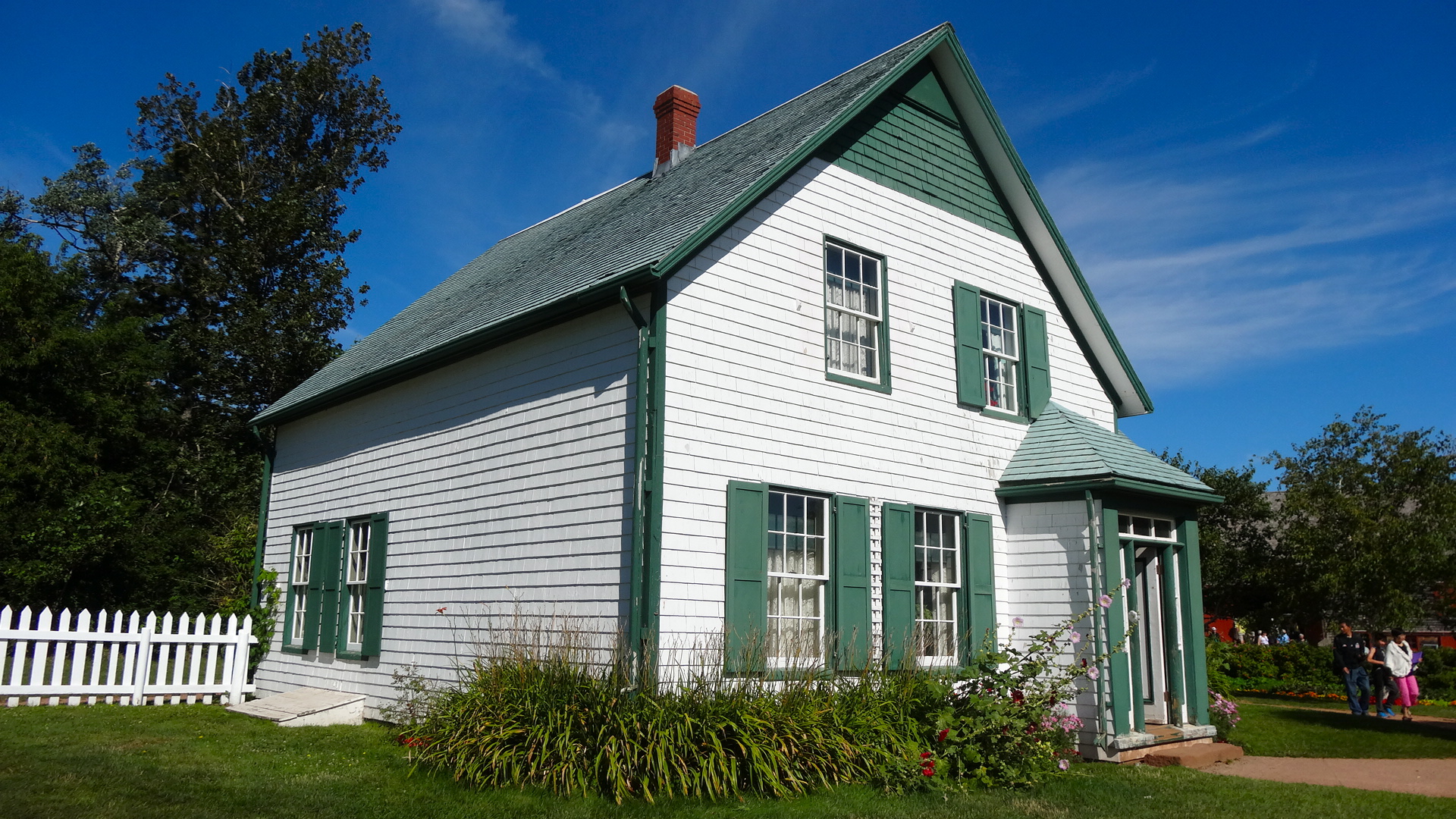 The Anne of Green Gables house
The Canadian Park system has accessorized the farmhouse to be exactly like the Cuthbert house. Anne Shirley's bedroom is upstairs, across the hall from Marilla's room, with a window facing the Haunted Woods. Mathew's room with its single bed covered by a simple quilt is downstairs.
I went from room to room and soaked in all things Anne Shirley, the outspoken heroine of my childhood books. There was the slate she broke over Gilbert Blythe's head when he called her "carrot top," a bottle of sarsaparilla sat on the pantry shelf, a slippery horsehair loveseat was in the parlor, and the dress with the puffed sleeves was laid out on Anne's bed.
Then I went outside and took photos of the pink hollyhocks growing next to the front door, all the while deep in my own memories of Anne.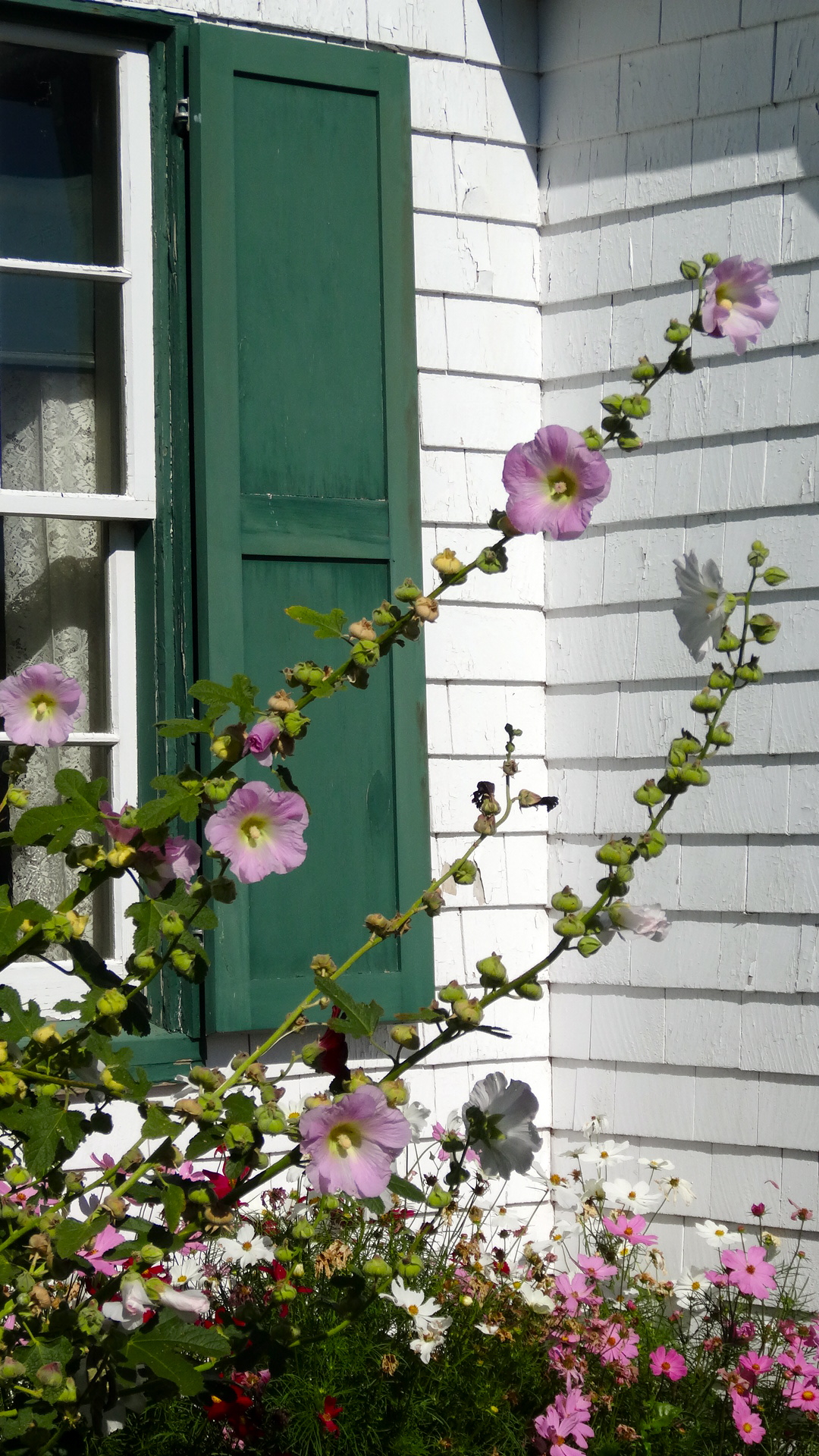 Wait a minute. She's a fictional character. I was in the land of make-believe. I started to snap out of the Anne-induced fog and began to look around. I was surrounded by tourists. Veronique, the guide who was showing me through the house, said they get about 1200 visitors a day - 3000 on days when cruise ships stop at Charlottetown. Then I noticed that most of the other visitors to the house were Japanese. It turns out the Japanese have had a long-standing love affair with Anne of Green Gables and thousands of them come to Prince Edward Island every year to visit the house.
Anne of Green Gables was translated into Japanese by Hanako Muraoka who was given a copy of the novel in 1939 by her friend, Miss Shaw, a Canadian missionary. Muraoka spent the war years working on the translation and she and the manuscript narrowly escaped destruction during a US bombing raid on Tokyo in 1945 as she ran to an air raid shelter carrying the novel and the unfinished translation in her arms. Published in 1952, the book became an instant bestseller and has sold more than a million copies in Japan.
The young and middle-aged Japanese couples I saw at Green Gables are more likely to have been introduced to Anne Shirley through an anime feature of Anne of Green Gables (Akage no An) made in 1979 and re-broadcast for years. The story of the redheaded orphan was exotic -- Anne Shirley was outspoken and given to fits of temper. She was also hardworking and studious and loved apple and cherry blossoms.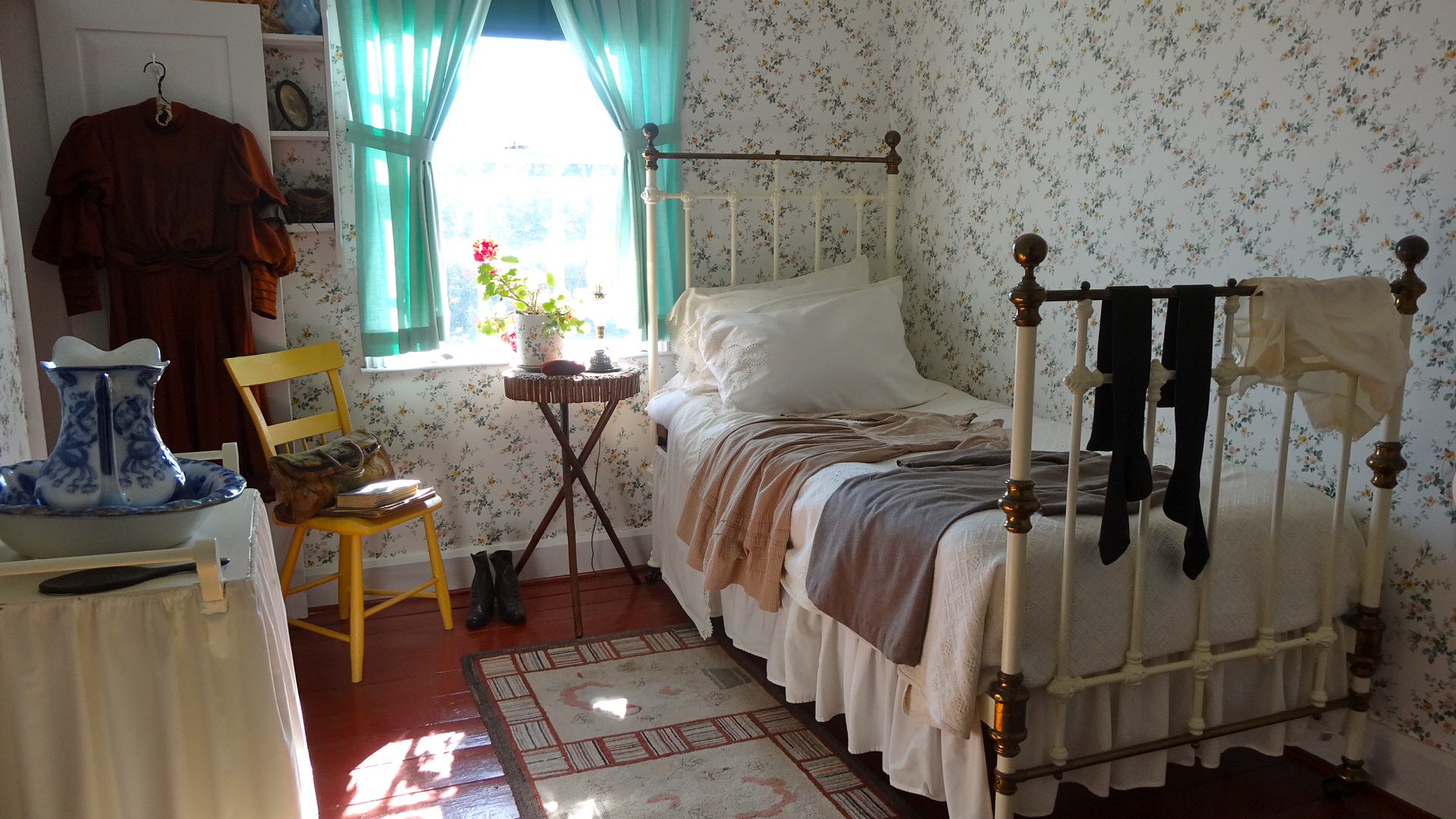 "Anne Shirley's" bedroom
As I watched the Japanese tourists go from room to room in Green Gables I think Anne Shirley was to them what she was to me; a character from a foreign place whose exploits and accomplishments took me out of my own life.
Related