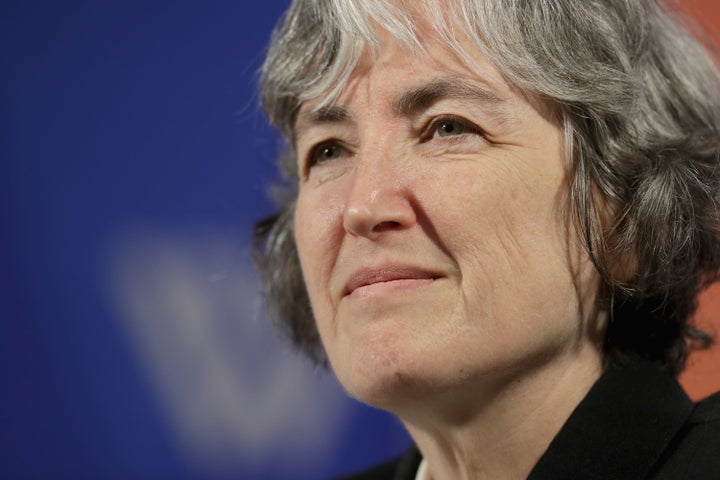 Dr. Tom Frieden, one of the longest-serving directors of the U.S. Centers for Disease Control and Prevention, turned in his resignation Friday at the beginning of President Donald Trump's new administration.
In his place, Dr. Anne Schuchat has begun to serve as interim director of the CDC until Dr. Tom Price, a Republican congressman from Georgia and Trump's pick for secretary of Health and Human Services, is confirmed and appoints a new CDC director.
Interim directors are not usually appointed CDC directors, according to a spokesman from the agency. But in 2002, Dr. Julie Gerberding, who was part of an interim management team after the retirement of CDC Director Dr. Jeffrey Koplan, was appointed to the main role.
Schuchat is popular and highly respected in her field, according to interviews with colleagues. Her long career with the U.S. Public Health Service has given her the chance to gain experience in the health issues that will continue to affect the country and the world.
"In all my interactions with her, I've been exceedingly impressed," said Dr. Walter Orenstein, who previously served as the director of the U.S. immunization program at the CDC and has worked with Schuchat personally in the past. "I think she would make an outstanding permanent CDC director."
Koplan, who served as CDC director from 1998 to 2002 and has also worked with Schuchat, praised her wide range of experience with recurring health threats that are high on the U.S.'s global health priority list: flu, bioterrorism and the eradication of polio.
"She's a highly skilled, talented public health professional who does superb work," said Koplan, who is now vice president for global health at Emory University. "She has the highest integrity, makes wise decisions based on carefully reviewing the evidence and the data, and has worked on a wide range of difficult infectious disease issues."
The CDC director is charged with leading America's domestic and global public health efforts, from large disease outbreaks around the world to local flare-ups. It is a political appointment in that the secretary of Health and Human Services gets to nominate someone for the role, but the position is also one that doesn't need confirmation from the Senate. Whoever eventually becomes CDC director will also be inheriting some inherently political problems, such as the potential repeal of the Affordable Care Act, and with it, funding for more than a tenth of the CDC budget. If Schuchat were to be permanently appointed, here's what we could expect:
Her research bona fides are top-notch.
Schuchat began at the CDC in 1988 and served as an Epidemic Intelligence Service officer — a "disease detective" that helps investigate outbreaks in the field. Throughout her career, she has authored or co-authored more than 230 scientific papers, reviews and book chapters, the CDC notes.
Orenstein was so impressed with her body of work that he nominated Schuchat for a spot at the National Academy of Medicine, which she won in 2008. The academy, which awards positions based on achievements in original research, is a nonpartisan nonprofit organization that provides scientific advice to the nation, and a position there is considered one of the highest honors a scientist can receive.
She's an advocate for immunizations.
Before taking over as acting director, Schuchat was principal deputy director of the CDC, a position she held since 2015. But her longest role was leading the CDC's National Center for Immunization and Respiratory Diseases division from 2006 to 2015. Schuchat led the agency in its polio eradication efforts during this time, and the number of cases worldwide went from 1,979 in 2005 to 74 in 2015.
"She's provided leadership in the immunization community, which is what I'm most familiar with, and has gained tremendous respect in that community," Orenstein said.
Her experience with Zika virus is just one of many global epidemics she's faced.
In January 2016, Schuchat warned the country that small pockets of Zika virus outbreaks were likely in certain areas of the U.S. that both harbored the Aedes aegypti mosquito and had a history of other mosquito-borne disease outbreaks in the past. This prediction turned out to be true, as the disease spread locally in Miami and Brownsville, Texas.
She was also frank about the "devastating" cost of caring for an infant born with congenital Zika syndrome, which the CDC estimated could be between $1 million and $10 million per child.
Previously, Schuchat has also served as CDC's chief health officer for its 2009 H1N1 pandemic influenza campaign, led the CDC's response to SARS in Beijing in 2003, and was part of the 2001 response to the anthrax bioterrorism threat.
Schuchat advocates for emergency funds to help the CDC react faster to global health emergencies.
Alongside her predecessor Frieden, Schuchat has been vocal about the need for the CDC to have some kind of emergency fund to help it hit the ground running at the first sign of a global health emergency.
During both the Ebola virus outbreak in West Africa and the Zika virus outbreak in South America, Frieden expressed frustration at having to wait for Congress to appropriate funds to combat the illnesses, even as they were becoming threats to the continental U.S. population. For instance, it took nine months for government agencies to win funding to combat mosquitoes and begin research, while Congress appropriated emergency funds for the Ebola response in December 2014 — six months after transmission rates peaked in West Africa.
She's been the face of some of the CDC's most controversial reports and recommendations.
Back in February 2016, Schuchat defended the CDC's controversial advice to women of reproductive age to consider avoiding alcohol if they weren't on birth control, to avoid the harmful effects that alcohol can have on developing embryos. Media outlets slammed the advice as outdated and condescending, and she admitted that the CDC's messaging missed the mark. However, she defended the basic point of the study behind the advice, which found that as many as 3.3 million women are at risk of inadvertently exposing their growing embryos to alcohol, and that 3 in 4 women who are trying to conceive are also still drinking alcohol.
While it isn't likely that Schuchat will assume the role of permanent CDC director, Koplan said Schuchat was an ideal candidate for the job, and that any administration, regardless of party, would do well to appoint someone with a strong public health background like hers — not just someone with a background in medicine or health promotion.
"Sooner or later in the course of the four-year period, there will be a new, more lethal flu bug, a potential bioterrorist event, issues of antibiotic resistance, new vaccines to be employed, and then diseases like Ebola and SARS," Koplan said. "Having a real public health professional in the role serves the appointers and the American people best."
Related
Before You Go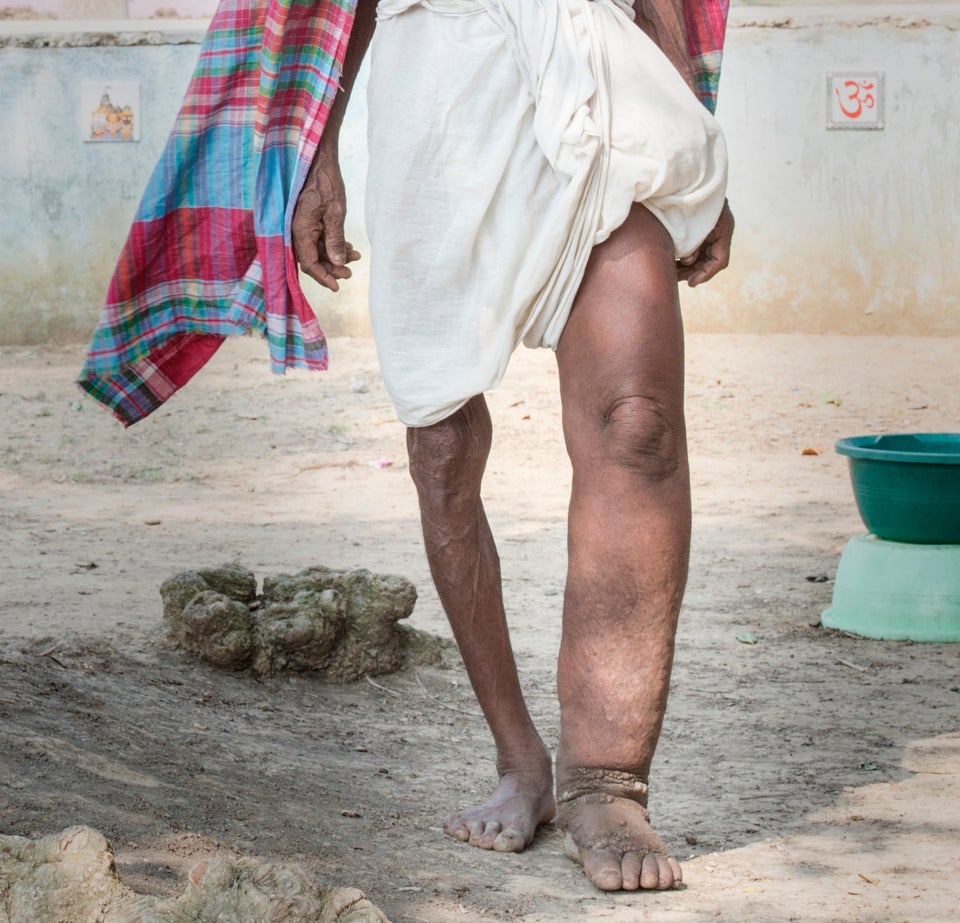 Neglected Tropical Diseases