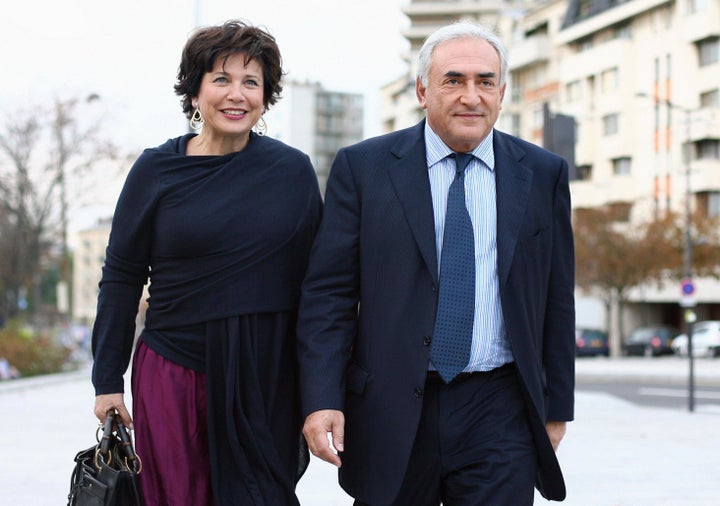 The wife of International Monetary Fund chief Dominique Strauss-Kahn has jumped to her embattled husband's defense, telling French media she had "no doubt his innocence would be proven."
According to France24, French TV personality Anne Sinclair left Paris for New York Monday to be close to her scandal hit spouse, who faces allegations of attempted rape, unlawful imprisonment, forcible touching and sexual abuse in New York. "I do not believe for a single second that accusations leveled against my husband," she said in a statement, according to ABC News.
Often compared to Larry King and Charlie Rose, the 62-year-old Sinclair is an American expat who hosted "7 sur 7," one of the most successful talk shows in French TV history. From 1984 to 1997, she reportedly interviewed countless global politicians and A-list celebrities, from former U.S. President Bill Clinton to Madonna. She also previously endured sex allegations against her husband in 2008, and is said to have laughed off one of Strauss-Kahn's rumored affairs, coyly stating that "it's important for a politician to be able to seduce," reports ABC News.
Meanwhile, the IMF head is also getting support from a less-likely source, ex-wife Brigitte Guillemette. "Violence is not part of his temperament. [Strauss-Kahn] has many faults, but not that one," Guillemette is quoted by the Telegraph as saying. "It makes no sense. It's unthinkable and impossible."
Watch ABC News' report on Sinclair below:
Popular in the Community