We were saddened to hear that Annette Funicello died today at age 70, so we decided to dig up this early photo of the former Mouseketeer that has us mourning the loss of her vintage 1950s style as well. Take note of the effortless summer breeze this 1955 look evokes.
Annette put this outfit together for a Mickey Mouse Club portrait shoot, where she posed with a furry friend. (Perhaps Kate Upton drew inspiration from this look.) At the ripe age of 12, Annette dressed up her swim shorts with a tied-up boxy blouse. We love the top's rainbow bright stripes and think that knotting a button-down is a casual, summery way to play up your feminine side when borrowing from the boys. And her closely cropped haircut allows for maximum aquatic enjoyment without worrying about wetting your hair.
Annette, wherever you are, we hope you're swimming around in style. We'll be sure to take a dip in your honor.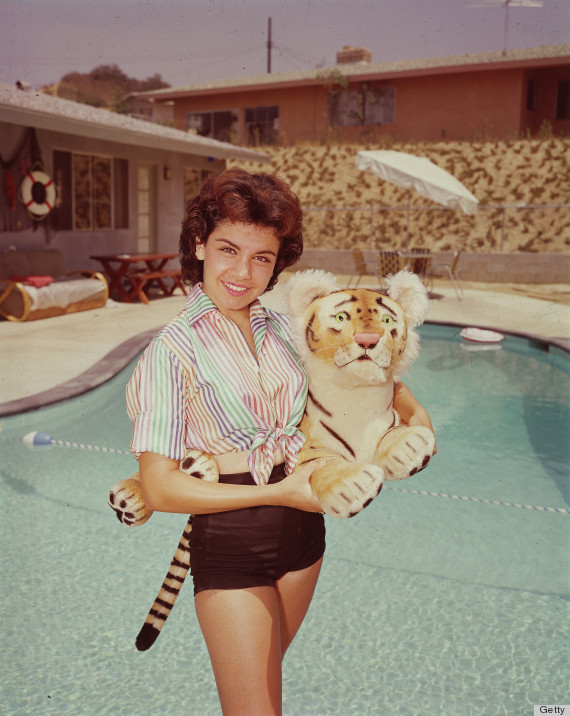 Go back in time with more vintage style photos: