"My mom always knew teaching was in the cards for me. She recently found a bunch of drawings I did in 2nd grade, of me teaching my class when I grew up. I was always the teacher's helper (maybe the teacher's pet, I guess) -- I just loved helping other kids. Now that I'm teaching, though, I can see that it's really not what I remember going to school when I was younger. The profession is changing a lot.
I work at a restaurant on the weekends, and I often talk to my customers about being in graduate school, teaching and studying early childhood education. The most common question I get is, "So you teach kindergartners how to color and play?" And I'm like, "No, I teach them how to read and write." When I remember kindergarten, reading wasn't even part of the curriculum -- we were learning to be social and have structure. But now, I'm expected to teach 22 children from all different backgrounds and learning abilities how to read and write -- and so many other things."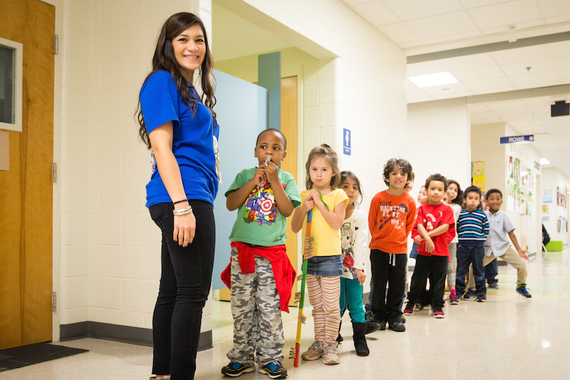 A common past.

"I'm Mexican-American and bilingual. At home, my parents only spoke Spanish because they wanted me to learn another language and learn that part of our culture. They knew that, living in the States, my job and everything I did would involve English -- so my three older sisters and I practiced English together. I picked up on both pretty quickly; your mind is like a sponge at that age. I had the advantage of learning both languages at the same time, but I saw how hard it was for students like me who didn't know English as well as I did.
I've been teaching for two years now, and I see kids coming from different parts of Spanish or even non-Spanish speaking countries, and I recognize the difficulties they face. I had it good compared to the kids that are just thrown into a new school and expected to succeed.
This year, I have three students that are learning English in my class. In the beginning, they're scared, intimidated -- they don't know what to expect. Two are native Spanish speakers, and once they saw that I could communicate with them, they started picking things up like crazy. And their personalities just started coming out. They felt more comfortable in class, and they started performing. I have one Chinese student who is learning English as well, but I can't speak her language. So I work with her and coach her, and try to tell her that I understand why she's struggling."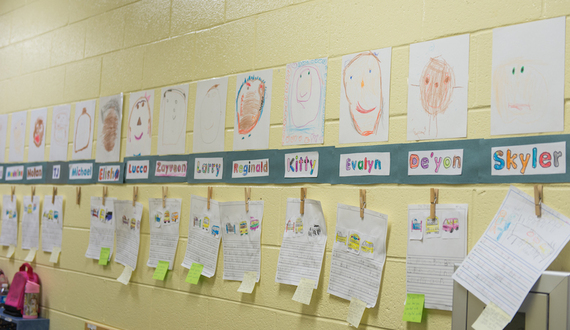 The biggest misunderstanding.

"Sometimes we don't realize it, but as teachers, we have so much impact on our students -- and a lot of what they do, they do for us. We get to see their self esteem rise and give them all the love and praise that they need -- because sometimes, they're not getting that at home.
When I first got my job, it was halfway through the year -- the teacher was just done. The first thing they said to me was, "You have a severe case in your class." This one boy was just untamable. He looked harmless but had threatened to harm himself and other people. I would always see him running through the halls with people chasing after him. So I got into the classroom and was scared out of my mind. But I wound up bonding so much with this kid that anytime he would act out for other people, he would just scream my name.
I don't know what I did, but I loved being the one that could calm him down and talk to him -- and build him back up. Because everyone always saw him as just a behavior problem. Even I came in thinking that! But he's five years old, just a baby. He needed to be treated as a kid, not a criminal. And he actually ended up doing incredibly well."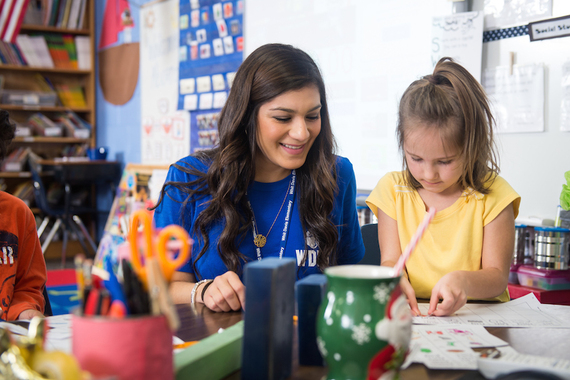 "Now that I've been teaching for awhile, I understand the insides of the profession a bit better. If I could sum up what I do every day, it's paperwork and assessments -- more than actual teaching. With kindergarten, we don't do formal testing, but Georgia is starting to incorporate some formal tests for kindergartners. Even so, it's assessing non-stop -- informal testing, observations -- and it's all data we have to provide. On report cards, there's no such thing as "S for Satisfactory" anymore; they look like Excel spreadsheets printed out. Parents can hardly read them.
The Common Core does apply to kindergarten too, and the standards are so broad and very much one-size-fits-all. I have kids that didn't go to pre-K, where they learn their ABCs and how to actually be in a classroom. So we have to teach a kid that already knows his ABCs and letter sounds the exact same thing as a child that doesn't have any foundational information at all. And if that child isn't meeting requirements, it reflects poorly on you. In that way, the standards just plain suck. With the amount of time we have in school and the hundreds of requirements to meet, it's very overwhelming."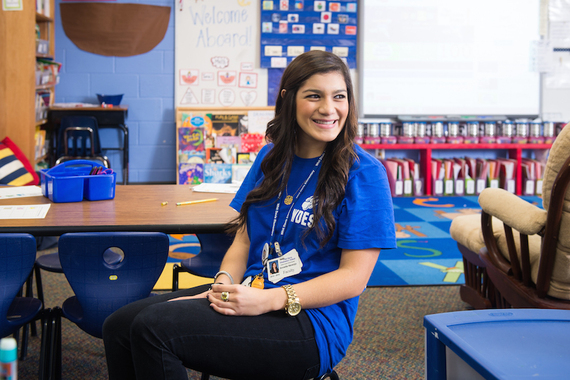 For the outcome, not the income.

"When people ask me why I teach, I kind of give them the middle finger and say, 'I do it for the outcome, not the income.' You have those moments where a kid is not learning one single thing and they come in not even knowing what the letter "A" looks like, and then they just get there. They start from kindergarten to see who they really are.
We just have to give these kids a chance. A lot of teachers have this idea of structure and having to do things a certain way. But they're kids. I understand that we have to meet the standards, but they're still five. I take my job seriously, but at the end of the day they're still so young. I think a lot of teachers forget that. I hope, in the future, my kids' teachers get to know them, understand them and build that relationship enough to teach them. Kids will respond if you just give them that chance -- and they all deserve it."
Calling all HuffPost superfans!
Sign up for membership to become a founding member and help shape HuffPost's next chapter