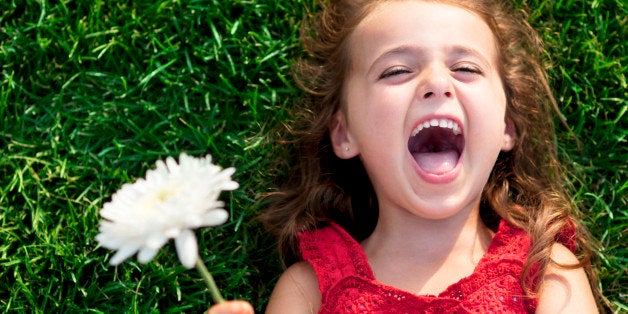 Despite the fact that more and more children are living in poverty, the nation's kids are generally getting better educations and leading healthier lives.
The 25th edition of the Annie E. Casey Foundation's KIDS COUNT Data Book, which details the overall well-being of children in America, showed unsurprisingly mixed results in its report, released Tuesday. The report outlined trends that have taken place since 1990 and detailed how they have impacted the quality of life for young, vulnerable citizens.
The report looked at four indicators -- economic well-being, education, health and family and community -- in order to glean a ranking of the best overall states for children. Massachusetts, Vermont and Iowa ranked the highest, while Arizona, Nevada and New Mexico were once again among the lowest. A map from the report (see below) shows that states in the southern portion of the country fared worse than states farther north.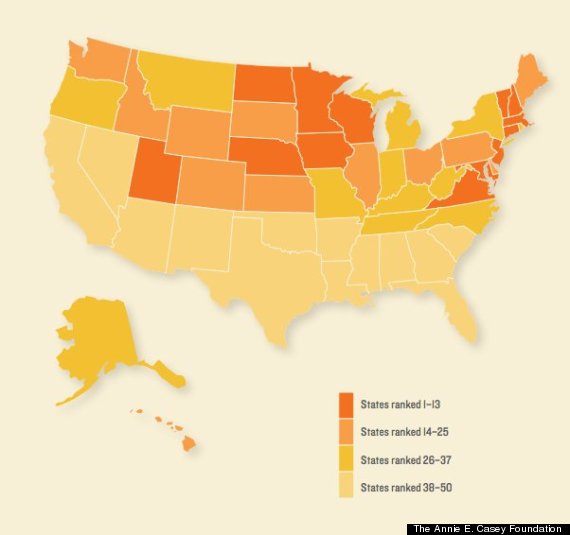 According to the report, 3 million more children lived in poor families in 2012 than in 2005. Additionally, the number of children who had families where no parent was employed full-time, year-round also climbed nearly 3 million since 2008. The report found that about 8 percent of youth in America are neither in school nor working, although this statistic has not changed dramatically over time.

On the bright side, the report found steady, upward improvement in the realm of education since 1990. For example, the report found that preschool attendance has increased nearly 34 percent throughout the past two decades due to the expansion of state-funded programs and the federal Head Start program. Additionally, more fourth-graders are reading proficiently since the early 1990s, although progress has been slow and an alarming 66 percent fourth-graders are still not up to par for their age. Another sunny spot is the country's high school graduation rates, which have been steadily improving throughout the past few decades.
Health outcomes for children have also generally been on an upward slope, as the numbers of children with health insurance has increased and mortality rates for children of all ages have continued to drop.
Still, the percentage of children in single-parent families has increased from 32 percent in 2005 to 35 percent in 2012. Children in single-parent families are more likely to live below the poverty line and generally have access to fewer resources. On the flip side, the teenage birth rate is currently at a historic low, although still high among industrialized nations.
While the report recognizes that numerous improvements have been made for children overall, the burdens of poverty continue to fall disproportionately on children of color. In its conclusion, the report specifies the biggest challenge in an era riddled with income inequality as "the widening gulf between growing up in strong, economically secure families and children who are not."
Overall, the foundation's president and CEO said in a press release that we should be "encouraged" by improvements on several fronts, but "we must do much more."
"We should strengthen our commitment and redouble our efforts until every child in America develops to full potential. We simply cannot afford to endanger the futures of the millions of low-income children who don't have the chance to experience high-quality early childhood programs and the thriving neighborhoods that higher-income families take for granted," said Patrick McCarthy in a press release.
Related
Before You Go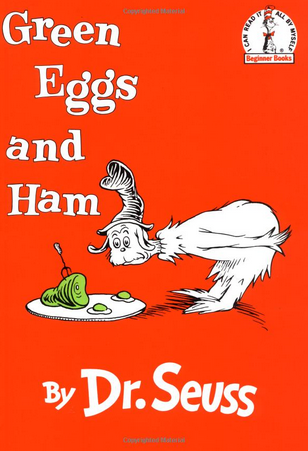 The Most Popular Books For American Students