The latest Disney theme park ads shot by veteran lenswoman Annie Leibovitz (who has shot many a celebrity in her day, including the Obamas, the Queen of England, not to mention John Lennon & Yoko Ono), made their debut on Thursday, showcasing a veritable who's-who of Hollywood, from Queen Latifah to Alec Baldwin to Olivia Wilde (as the Evil Queen, no less!). The sweetest shot might just be of Jeff Bridges as the transformed beast and Penelope Cruz as the beauty from "Beauty and the Beast."
Though the photos can be a bit, shall we say, schmaltzy, they are still works of art as advertising. In the past, stars such as Rachel Weisz (Snow White), Roger Federer (King Arthur), Mikhail Baryshnikov (Peter Pan), Gisele Bündchen (Wendy Darling), Tina Fey (Tinker Bell), Jessica Biel (Pocahontas), Julianne Moore (Ariel), Scarlett Johansson (Cinderella) and David Beckham (Prince Philip) have all posed for Leibovitz's Disney campaign.
Take a look at the latest ads, as well as the best of the ones over the years (including some behind-the-scenes shots).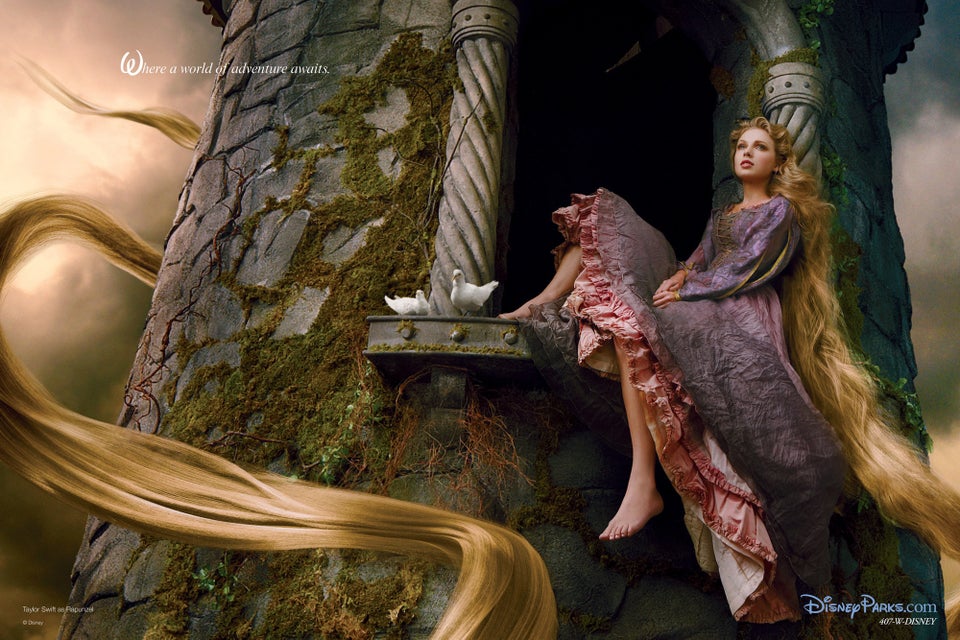 Disney Dream Portraits
Related