Growing up, you were either an Annie's kid or a Kraft kid. But if you were vegan or lactose intolerant, you were neither kind of kid.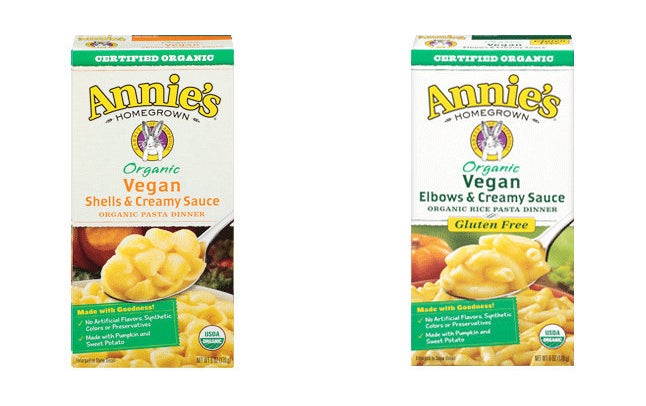 In fact, the company unveiled two vegan versions: One with shell-shaped pasta and a second with elbow-shaped pasta that's made from organic rice pasta and gluten-free. Both were found at Whole Foods for $2.89 a box. The "cheese" that makes up the marketed "creamy sauce" is made from a mix of pumpkin and sweet potato powders, and the sauce instructions call for half a cup of non-dairy milk.
HuffPost editors had the chance to get their tastebuds on the shells. One the main conclusions: It certainly doesn't taste like the cheese sauce in the brand's dairy offerings. But with vegetable ingredients and seasonings like paprika, garlic and mustard powders, it never promised to.
We used plain old almond milk in the sauce, and felt the thickening mixture looked a little scary as we stirred -- the color was a bit Halloween-y, but not in that neon Kraft kind of way. Plus, there was an unexpected spicy odor, thanks to the seasonings. Once the shells were added back into the pot, however, things didn't look so bad.
Despite the fact that the product didn't taste like the mac and cheese of our youth, Annie's vegan version received mostly satisfactory reviews -- if you don't think of it as mac and cheese. A few notes from editors:
"If I were a child and this was the first thing I ate, I wouldn't think 'Ew, that's gross.' But since I've had mac and cheese before, I can't be fooled."

"Under the guise of mac and cheese, this doesn't work. As a pasta salad something, it's not too shabby."

"I like it as a dish, but I don't like it as mac and cheese."

"I like the consistency, but it wasn't cheese."
Mac and cheese itself has undergone some extreme changes this year: Kraft announced the removal of synthetic dyes, which altered the color of its iconic blue box cheese powder, and many gluten-free offerings have popped up on shelves. Only time will tell if Annie's dairy-free addition will keep the macaroni remodeling on a roll.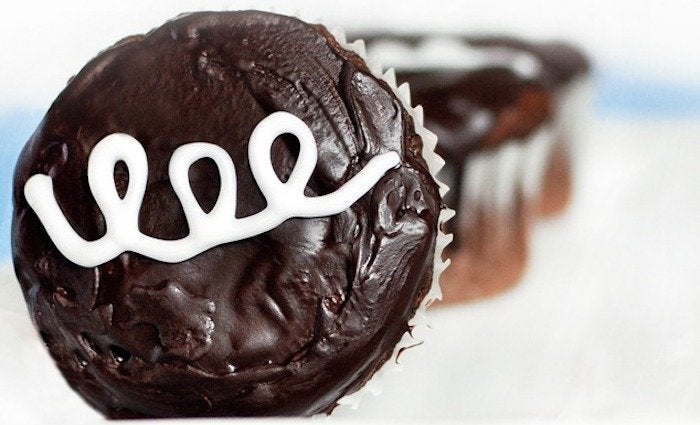 Vegan Cupcake Recipes