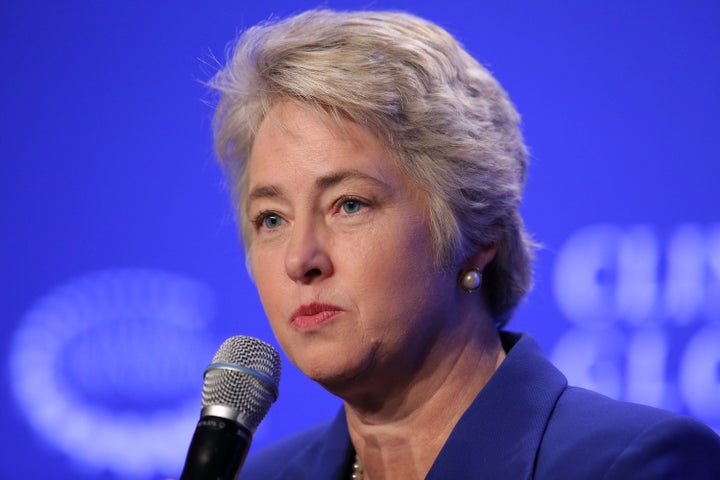 In her first interview since conservative pundit Ann Coulter's insulting and ridiculous reference to her on Twitter, Houston's lesbian former mayor, Annise Parker, put it bluntly: "You don't try to deal rationally with stupid."
At the height of Hurricane Harvey's devastation of the Texas coast Coulter claimed it's more believable that the storm was God's punishment against Houston for having elected a lesbian as mayor than that climate change may be to blame.
But the reason it took Parker three days to respond, she said in an interview with me on SiriusXM Progress, is because she was in the "bubble" of the Houston NRG Center, which was and continues to serve as a shelter for storm victims. Parker, in the work she currently does with the nonprofit BakerRipley, was there helping those who were affected by Harvey. She actually hadn't read media reports or watched TV for days.
"I was dealing with busloads of people who'd been evacuated from eight and ten feet of water and I was focused on doing the right thing there," Parker said. "So I didn't look at Twitter for, like, three days. And so, it was a delayed response. Someone pointed it out to me, and I just started laughing hysterically. Something that absurd, that kind of mean-spirited, absurd remark, you don't deal with – you don't try to deal rationally with stupid. You just run with it."
Hence her quip back to Coulter, which she said has now garnered her a following among many who are having fun looking to her to control the weather.
"So now I have this whole thing going," she explained. "I started getting requests for my weather powers. So, we had actually a really spectacular day today. It's much cooler than it's been. So I took credit for it this morning."
On a more serious note, Parker commented on pastors and commentators who have continually made "mean-spirited" and "absurd" claims that natural disasters like hurricanes are God's wrath against humans for supposed sins, including same-sex marriage ― or the election of a gay politician. (Kirk Cameron became the latest this week.) And she underscored the importance of climate science.
"Some right-wing religionist or pastor or commentator makes some comment like that... those kind of comments come up again and again," she explained. "I do believe in climate change and I do believe hurricanes and weather are changing, and I do believe human beings have had a significant role in this recent change in global temperatures."
Parker also sought to prevent Coulter from taking the spotlight off of those who've suffered from Harvey.
"People are really hard hit. We still need volunteers. We still need resources. We still need dollars," she said. And anyone who wants to help out at the non-profit Parker works with, BakerRipley, can do so here.
Follow Michelangelo Signorile on Twitter: www.twitter.com/msignorile
Before You Go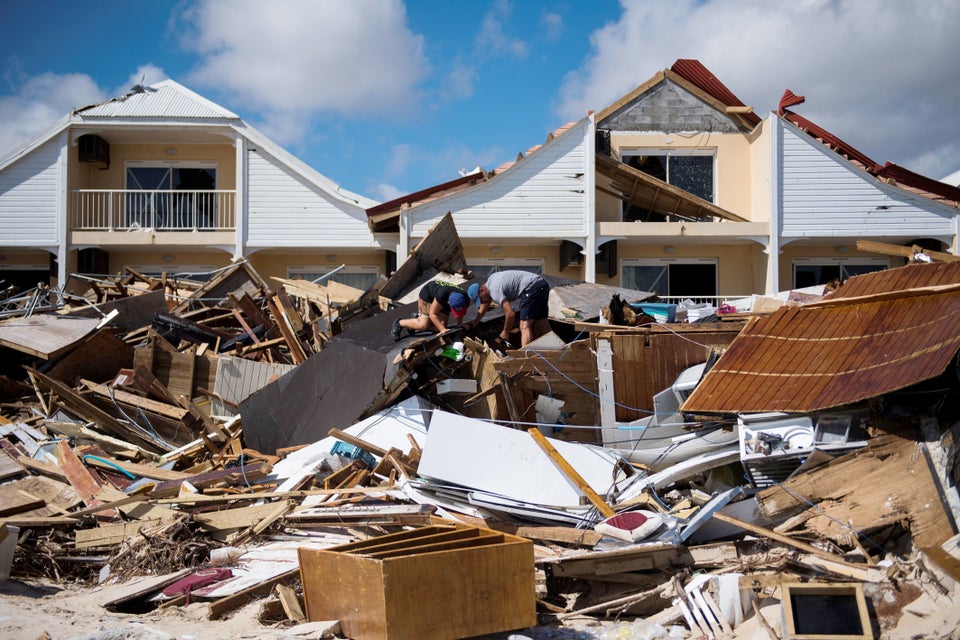 Hurricane Irma Devastation
Popular in the Community