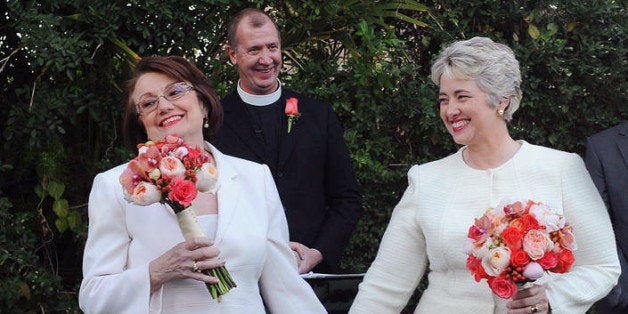 WASHINGTON -- Houston Mayor Annise Parker (D) announced Thursday that the Texas Department of Public Safety had barred her daughter from taking a driving test because the daughter has two moms. Parker, who is the first openly gay mayor of a major U.S. city, wed her longtime partner in January.
Parker took to Twitter late Thursday to express her frustration.
DPS didn't return a request for comment, and Parker's communications director was unable to provide more information since the mayor was out of town for a speech. But around midday Friday, Parker tweeted that the situation had been resolved, though it took three trips to get the documentation approved.
The agency also came under fire earlier this year for denying a lesbian a driver's license. Connie Wilson took her spouse's name after they wed in California. But when Wilson moved to Texas and tried to get a driver's license, DPS refused to accept her marriage certificate as a secondary form of identification. Marriage equality is not legal in Texas, and DPS said Wilson would have to get a court order to receive a license with her new name.
A federal appeals court recently agreed to expedite a case on whether Texas can continue to ban same-sex marriage.
UPDATE: 5:15 p.m. -- DPS Press Secretary Tom Vinger took issue with Parker's recollection of events, writing in a statement, "All individuals applying for their first Texas driver license must provide a variety of documents to prove their identity, Social Security Number, U.S. citizenship or lawful presence status, and Texas residency. In this case, the adult applicant did not initially present sufficient documentation to prove residency. Once she provided the required documentation, she was able to complete the transaction. There is no indication that any delay in the process was related to same-sex marriage."
Want more updates from Amanda? Sign up for her newsletter, Piping Hot Truth.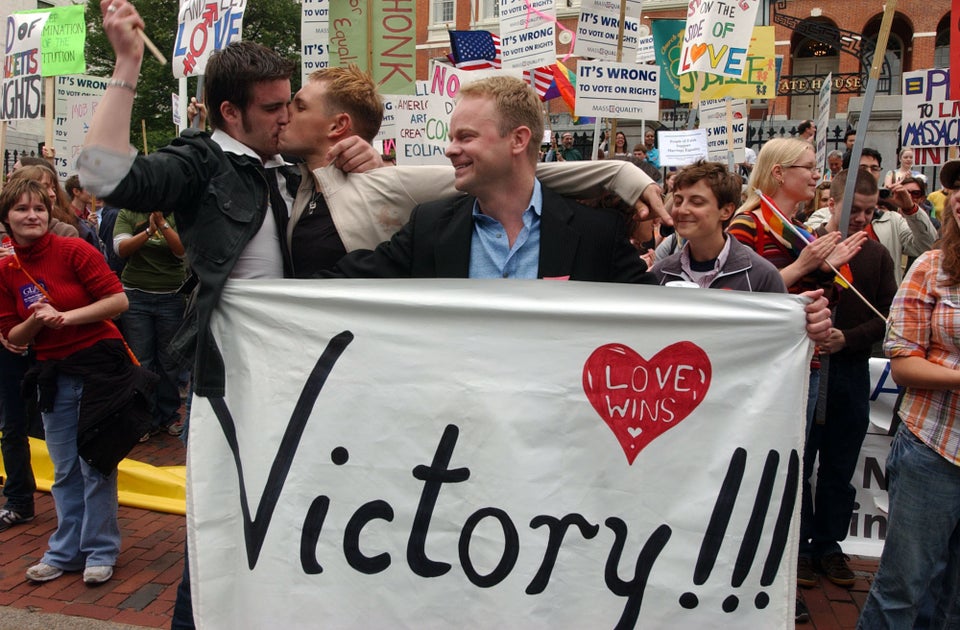 10 Incredible Improvements For LGBT People Since The First State Legalized Gay Marriage
Popular in the Community