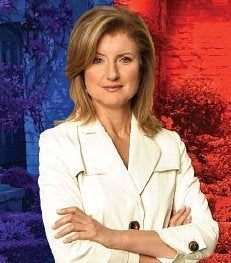 I'm delighted that today we are launching a new venture -- The Huffington Post Investigative Fund. This nonprofit Fund will produce a wide-range of investigative journalism created by both staff reporters and freelance writers.
As the newspaper industry continues to contract, one of the most commonly voiced fears is that serious investigative journalism will be among the victims of the scaleback. And, indeed, many newspapers are drastically reducing their investigative teams. Yet, given the multiple crises we are living through, investigative journalism is all the more important. As a result, all who recognize the indispensable role good journalism plays in our democracy are looking for ways to preserve it during this transitional period for the media. For too long, whether it's coverage of the war in Iraq or the economic meltdown, we've had too many autopsies and not enough biopsies. The HuffFund is our attempt to change this. It will also provide new opportunities for seasoned journalists who have been laid off or forced into early retirement.
The pieces developed by the Fund will range from long-form investigations to short breaking news stories and will be presented in a variety of media, including text, audio and video. And, in the open source spirit of the Web, all of the content the Fund produces will be free for anyone to publish.
Picture a large pool of reporters -- some on staff, and many freelancers -- proposing stories and also receiving assignments from Investigative Fund editors.
This investigative initiative is being funded by The Huffington Post and The Atlantic Philanthropies, and will be headed by Nick Penniman, founder of The American News Project, which will be folded into the Fund. Nick and I first worked together back in 2000 when we organized the Shadow Conventions to address issues -- poverty, the failed drug war, and money in politics - that neither political party was focusing on. We've stayed in touch ever since, and I am really looking forward to working with him on producing journalism with real impact.
We'll start with a budget of $1.75 million -- and continue to raise funds and expand the project as we move forward.
We are delighted that we will be working on this venture with a number of partners, including the Stabile Center for Investigative Journalism at Columbia University Graduate School of Journalism, and NYU's Jay Rosen. This is our second collaboration with Jay, after teaming up to launch OffTheBus, which produced great citizen-powered coverage of the 2008 campaign.
The Fund is ready to interview potential editors and reporters and also to start receiving proposals for investigative projects. The focus at the beginning is going to be on investigating aspects of the economic crisis. So please email resumes and pitches -- as well any ideas and tips you may have about what should be investigated -- to HuffPostFund@gmail.com.
Popular in the Community