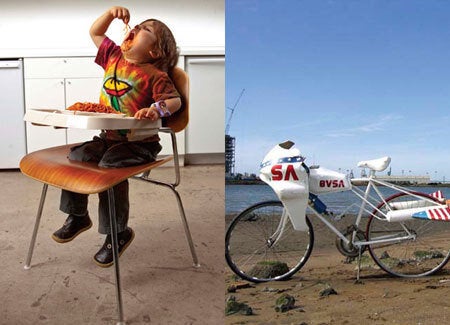 Great art can transform us. Great performance can transfix us. Great design can do both, and we can use it. I am proud (and humbled) to announce the launch of Design Thursdays, a new bi-weekly feature on the arts section, where we will concertedly splatter the page with articles and blogs from such fields as design as architecture, interiors, industrial, graphic, and print.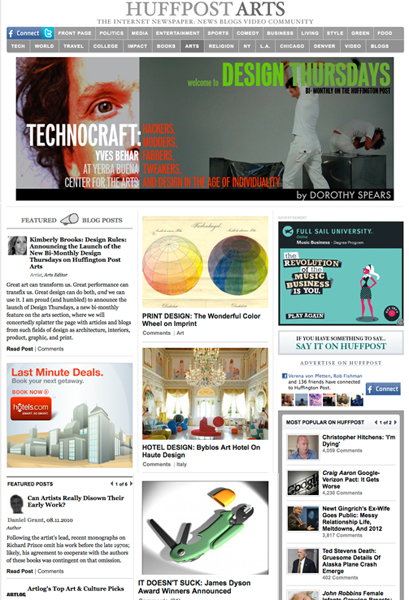 Fittingly, we launch our first edition with Dorothy Spears' feature on designer Yves Behar's contemporary design round-up at Yerba Buena. Behar has, among other things, created the product identities for Apple, HP, Silicon Graphics, and so much more. Speaking of Apple, let me just say that I credit Steve Jobs and the level of design excellence he demands, be it iPhones or "Finding Nemo," for raising the bar for design for an entire generation. I look forward to seeing more innovators profiled in other design-related fields.
The vibrant world of design -- set, industrial, architecture, costume, a great table setting, etc. -- comprises a major source of my and mosts artists' inspiration. Or, as I said in a previous column (one that follows me around on Google like a shadow), "Writing about artists that turn me on omits a gigantic portion of what turns me on as an artist... But there are certain things, not by fine artists, per se, that really turn me on, and I affectionately refer to them as "Artist Porn." But to relegate great design as artist Viagra is demeaning and beside the point.
Design, in all its forms, is an art in its own right. The memes it spreads has the power to enhance and elevate civilization on every level. I hope you will join me in welcoming it here.

REAL LIFE. REAL NEWS. REAL VOICES.
Help us tell more of the stories that matter from voices that too often remain unheard.