 Anyone who flies has suffered the agony of long security lines, intrusive X-ray scans or pat downs and confusing rules.
But which airports incite the most frustration? As part of our first-ever airport survey, Travel + Leisure asked readers to rate the check-in and security process at 22 major domestic airports. We're highlighting the lowest-ranking airports -- those with the most annoying security checkpoints -- and have researched the factors and headline-making incidents that may have contributed to readers' opinions.
The Transportation Security Administration (TSA) is an easy scapegoat, and security expert Bruce Schneier understands the frustration with the federal agency. "Airport security is just so focused on details like shoes or liquids, whatever the terrorists did last time. It's like saying, 'I'm worried about burglaries, so I'm gonna put all my effort on the third window on the left.'"
"Early on, TSA had some real challenges that they really didn't understand, but I think they're doing a lot more right these days that people just don't see," counters Jeffrey Price, a professor of aerospace science at Denver's Metropolitan State University. He points to recent innovations like the PreCheck program for frequent flyers, risk-based screening and alternative screening procedures for passengers under 12 and over 75 years of age.
Predicting and avoiding long airport security lines is becoming a science unto itself. The TSA has created an app where passengers can post airport security waiting times. But days and sometimes weeks go by between updates, making the app only marginally useful. Ifly.com posts average wait times for all major U.S. airports, broken down by checkpoint and time of day. But again, its times are estimates based on the TSA's historical averages, not what's happening in the given moment.
And it's that continued uncertainty and inability to plan that travelers dread.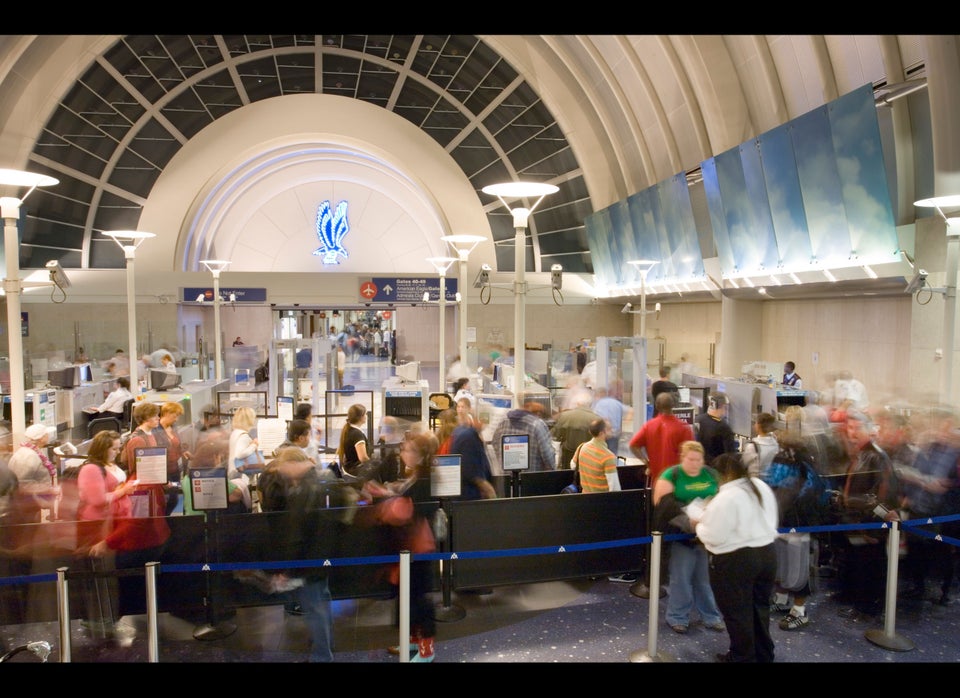 Most Annoying Airport Security Checkpoints (PHOTOS)
Popular in the Community