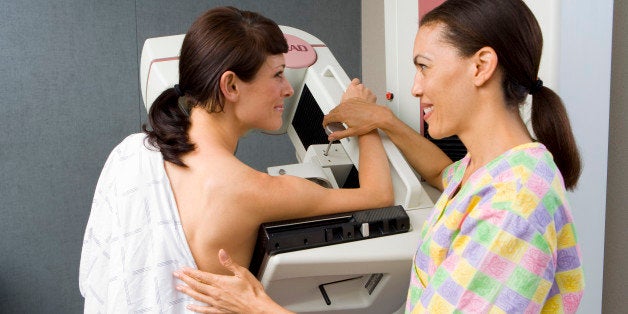 In contrast to the breast cancer screen recommendations from the American Cancer Society that women receive annual mammograms starting at age 40, a new study suggests most women only need to be screened for breast cancer every two years. But not all cancer experts are on board with the findings.
Published in the Feb. 4 issue of the journal Annals of Internal Medicine, the study from University of California, San Francisco researchers suggests that biennial screenings for women ages 50 to 74 are just as effective at preventing breast cancer as annual screenings. The researchers also estimated that biennial screenings would save $4.3 billion -- funds that they hope could be retargeted to improve preventive care for the most at-risk patients.
These findings fall in line with guidelines from the U.S. Preventive Services Task Force (USPSTF), stating that women ages 50 to 74 should receive biennial mammograms, women ages 40 to 49 should be screened according to other risk factors and women age 75 and older should be screened in accordance with the presence or absence of other diseases.
But the study's findings are in opposition to recommendations put forth by policymaking organizations like the American Cancer Society and the National Comprehensive Cancer Network, which both suggest annual mammograms for all women 40 and older, according to the Susan G. Komen Foundation. The push for those annual screenings, the study authors contend, harms some women and uses up funds that could be better allocated.
"Annual screening is associated with a greater likelihood of false positive results, which have an adverse impact on women's well-being and quality of life," study researcher Laura J. Esserman said in a statement. "From the viewpoint of women's health, the USPSTF screening recommendations make sense."
The American Cancer Society reports that women undergoing additional testing after false positives do suffer from anxiety, but Robert Smith, the organization's senior director of cancer screening, told The Huffington Post that the ACS's guidelines will not be altered by this study.
"There is considerable disagreement over the notion that the USPSTF guidelines are good enough for our effort to reduce morbidity and mortality from breast cancer," he said.
The study's authors, however, argue that the benefits outweigh the risks.
"We could increase women's participation in screening, improve routine assessment of breast cancer risk and referral services for women at high risk, offer better genetic counseling for women with a family history of breast cancer and work on improving the quality of screening, with an emphasis on higher-quality mammography read by specialized mammographers," lead study author Cristina O'Donoghue said. "These would be only some of the potential benefits of using our health care resources more intelligently."
However, in an emailed statement to HuffPost, O'Donoghue noted that the estimated $4.3 billion saved may be tricky to reallocate.
"As the US does not have an organized screening program like other European countries, the $4.3 billion saved following the USPSTF guidelines over annual screening is not easily reallocated to improving risk assessment or other methods of improved screening," she wrote. "Large self-insured employers and insurance companies have the most to gain from better utilizing money spent on screening especially as the public gains awareness of genetic testing and risk assessment for breast cancer."
Funds allocations aside, Smith worries that biennial screenings just aren't enough. He argued that annual screenings for women in their 40s is essential, due to the combination of breast density and faster tumor growth for women in this age group.
Furthermore, Smith told The Huffington Post that the costs the UCSF researchers estimate will be saved is countered not only by the monetary costs of treating more advanced cancers that progressed because of less frequent screenings and the premature deaths of women who were not cured, but also by harder to quantify disability and societal costs, such as those to a woman's workplace and to her family.
"Many more lives are saved with the more aggressive strategy," he said, "And the two really can't be equally compared if you don't also see the costs that accrue when we don't diagnose breast cancer early, and don't prevent a preventable death.
"If you start screening later and screen less effectively, more women will develop advanced disease, and more women will die," he said. "There will be costs on the other end."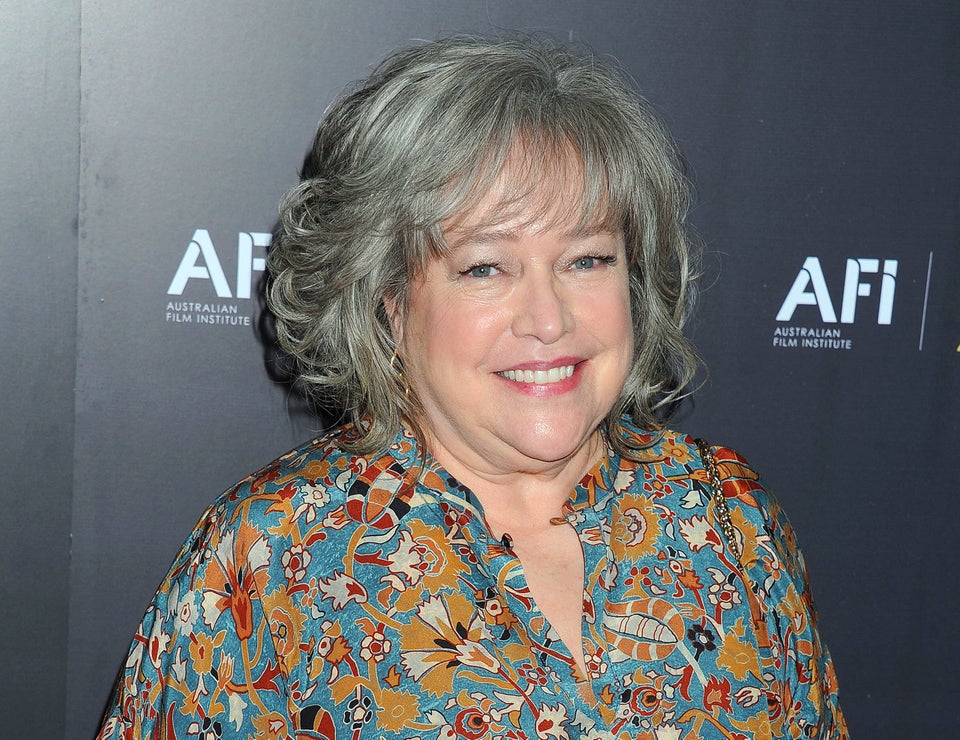 Celebrities Who Have Faced Breast Cancer