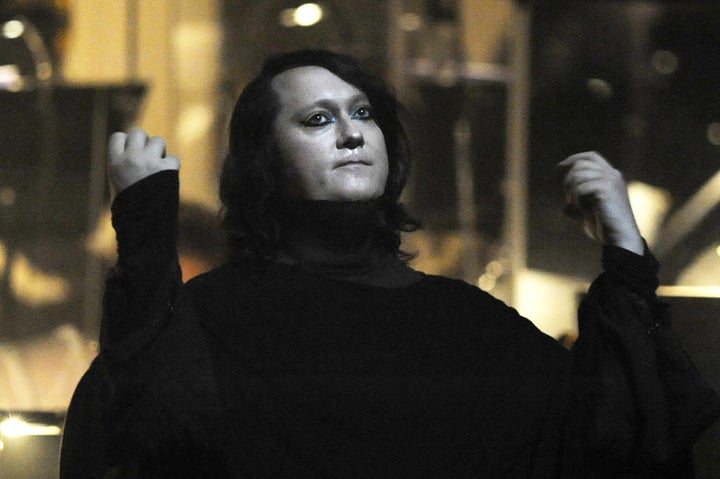 Anohni's Academy Award nomination is monumental for transgender visibility, but don't expect to see her in attendance at the ceremony in Los Angeles on Feb. 28.
The British singer-songwriter, 44, has been nominated for Best Original Song for "Manta Ray," her collaboration with J. Ralph that was featured in the film "Racing Extinction." However, she said, her feelings of excitement faded once she realized she wouldn't be invited to perform at the ceremony, despite the invitation of fellow nominees Lady Gaga, Sam Smith and The Weeknd.
Anohni, who was previously known as Antony Hegarty of the band Antony and the Johnsons, slammed the producers of the Academy Awards in a blog posted Thursday on her website for emphasizing "performances only by the singers who were deemed commercially viable."
Despite the snub, Anohni said in the blog that she'd planned to attend the nominee events in Hollywood, but eventually just "couldn't get on the plane." She wrote:
I imagined how it would feel for me to sit amongst all those Hollywood stars, some of the brave ones approaching me with sad faces and condolences. There I was, feeling a sting of shame that reminded me of America's earliest affirmations of my inadequacy as a transperson. I turned around at the airport and went back home.
Listen to "Manta Ray" below, then scroll down to keep reading.
She wrote that she did not believe that she was omitted from the lineup for being transgender, pointing to the fact that South Korean soprano Sumi Jo, who sang David Lang's nominated "Simple Song #3" from the movie "Youth," was also not included. The only explanation offered from the Academy, so far, was that both performances were omitted simply due to "time constraints," Variety reported.
Noting that she "[knows] that I don't have an automatic right to be asked," Anohni added:
I will not be lulled into submission with a few more well manufactured, feel-good ballads and a bit of good old fashioned T. and A. They are going to try to convince us that they have our best interests at heart by waving flags for identity politics and fake moral issues. But don't forget that many of these celebrities are the trophies of billionaire corporations whose only intention it is to manipulate you into giving them your consent and the last of your money. They have been paid to do a little tap dance to occupy you while Rome burns.
Stay strong, Anohni. We'll still be rooting for your success.

CORRECTION: An earlier version of this story noted that Anohni is the first openly transgender person to be nominated for an Oscar. Angela Morley was nominated for two Oscars.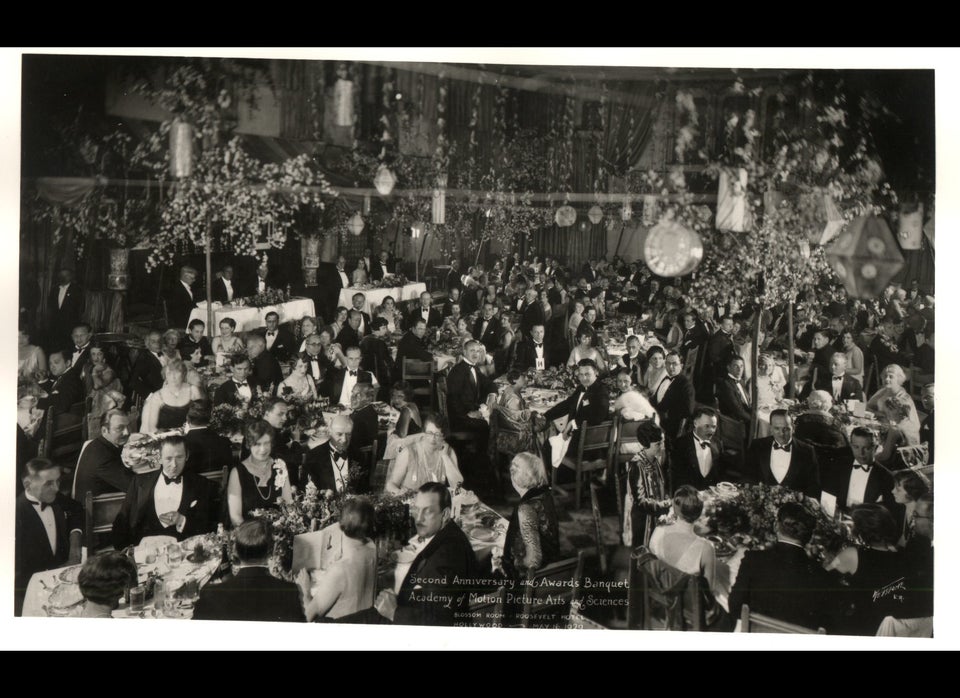 The Oscars: Photos Of Hollywood's Biggest Night Through The Years
Popular in the Community