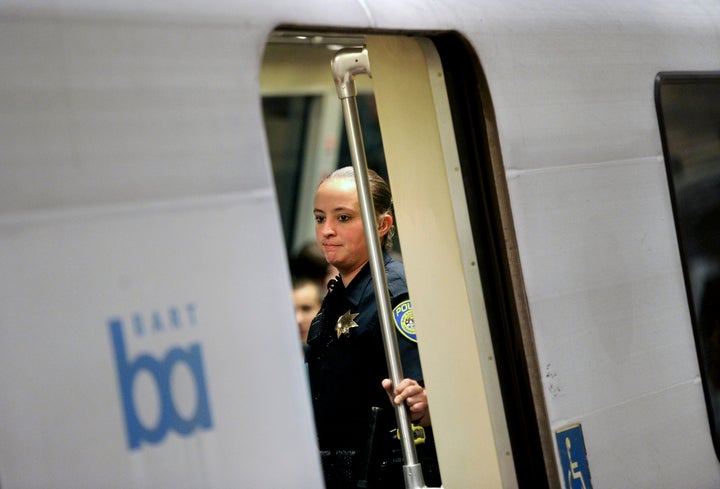 According to a press release from Anonymous' website, the group plans to shut down BART's official website, stage an organized protest Monday and bombard BART's email and fax machines:
Anonymous will take the following actions over the next 48 hours.

1) We have begun at once a massive Black Fax and E-Mail Bomb action, where we will fill every inbox and fax machine at BART with thousands of copies of our message that this outage was unacceptable.

2) Tomorrow, Sunday - August 14, 2011 at High Noon Pacific Time we, Anonymous - will remove from the internet the web site of BART located at www.bart.gov for exactly six hours. That's twice as long as they shut off the cell phones for.

3) On Monday - August 15, 2011 at 5:00 PM Pacific Time there will be a physical protest at the Civic Center Bart Station. Expect us !

We sincerely hope that this series of actions will serve as a warning to BART and every public organization in the USA to NOT engage in this sort of dangerous and human rights violating behavior.
The revelations that BART blocked commuters' cell phone service has sparked outrage among civil liberties activists. "The government shouldn't be in the business of cutting off the free flow of information," said Michael Risher, the American Civil Liberty Union's Northern California staff attorney. "Shutting down access to mobile phones is the wrong response to political protests, whether it's halfway around the world or right here in San Francisco."
BART warned early Thursday of possible protesters gathering to demonstrate against the police shooting of Charles Hill last month. The protests never materialized, but BART police swarmed downtown San Francisco stations Thursday afternoon in addition to suspending cell phone service.
'Anonymous' further critiqued the actions of BART in a separate press release, stating, "In the Bay Area, we've seen people gagged, and once more, Anonymous will attempt to show those engaging in the censorship what it feels like to be silenced. #OpBART is an operation geared toward balance - toward learning. You do not censor people because they wish to speak out against the wrongs the wrongful things occurring around them. The Bay Area Rapid Transit has made the conscious decision of ordering various cell phone companies to terminate services for the downtown area inhibiting those in the area from using cell phones - even in the case of an emergency."
BART officials have maintained that their decision to suspend service hinged on the safety of commuters, who would have been drastically affected by organized protests during the heart of rush hour.