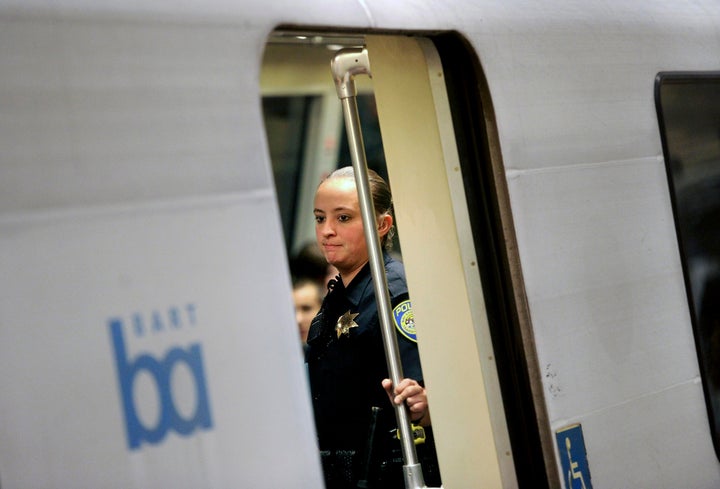 SAN FRANCISCO -- Only days after hackers released the confidential user information of thousands of MyBart.org users, the members of the online "hacktavist" group Anonymous appear to have struck again.
This morning, they released on their Twitter feed the names, home addresses, email addresses and passwords of just over 100 BART police officers.
Even though that demonstration never materialized, the disruption in cellular service drew the ire of the hacker group who bristled at BART's perceived assault on the protesters' First Amendment rights.
BART officials say they were still within their legal rights and acted proactively to prevent the situation from getting out of hand after BlackBerry Messenger (as well as Facebook and Twitter) was used in a similar fashion during the riots in the United Kingdom last week.
A protest on Monday drew dozens of people angry with how BART is handling the situation, resulting in the closure of a number of stations across downtown San Francisco.
It's worth noting that Anonymous appears not to be united in their hacking front -- while one member recently gave an interview to Democracy Now regarding his participation in Sunday's hack, another told the SF Examiner "The group that conducted the hacking, people need to know that it was NOT part of the plan, was/is NOT condoned by the majority of Anonymous, and was done IN SECRET."

Regarding today's attack, a tweet from an account frequently attributed to Anonymous, @AnonyOps, said "The leak today of BART officer data could be the work sanctioned by those who truly support anonymous, or agent provocateurs. Stay skeptical."
The group, which also claimed responsibility for attacks on the Spanish National Police Force, announced (also via Twitter) another protest against the transit organization scheduled for 5pm at the Civic Center BART station on August 22nd.
CORRECTION: An earlier version of this article incorrectly identified the Twitter feed @OpBART as associated with 'Anonymous.' The two are not related.
Calling all HuffPost superfans!
Sign up for membership to become a founding member and help shape HuffPost's next chapter