An unnamed bettor placed two wagers at the MGM sports book in Las Vegas back in September, and thanks to the Cardinals' World Series Win, now holds winning tickets totaling $375,000.
Yahoo Sports reported that the person bet the Cards would win both the National League pennant and the World Series, putting $250 down on each.
Now the lucky winner has one slip left to cash in, and it will make him $250,000 richer.
Photos of the alleged betting stubs have turned up online, but according to the St. Louis Post-Dispatch, Jay Rood, an MGM vice president, this might not have been a good idea.
"Several commenters online questioned the wisdom of posting full pictures of the betting slips, since it opened the door to potential fraud. It's not the smartest thing to put a photo of a ticket on the web," Rood said. "Any disputes about tickets are passed on to the Nevada Gaming Control Board. But since the first ticket has been cashed, it is assumed the same person would claim the second ticket."
"I have contact with him, but he won't do an interview. Can't imagine that a $250,000 richer man would want to lay low. Wuss."
Related
Before You Go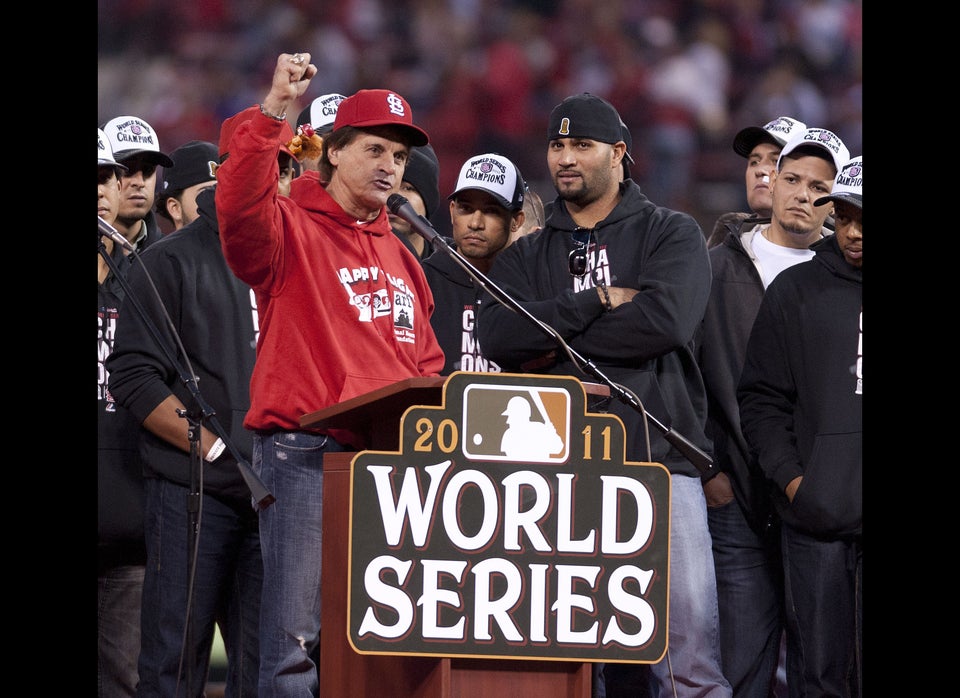 Tony La Russa Retires
Popular in the Community