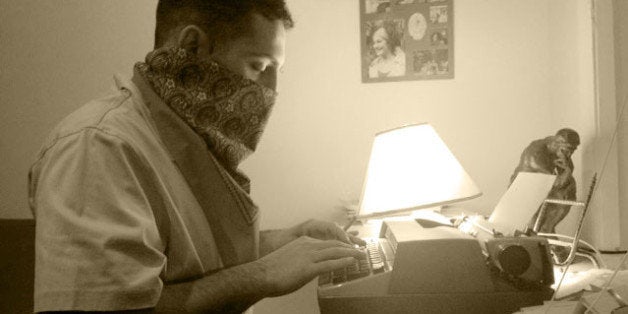 Tucked away on the second floor of a North Philadelphia apartment building is Rio Jones, the anonymous bandana-wearing poet currently making a rise on Instagram, the photo and video-sharing platform.
Combining the elements of poetry, visual art and music with the vintage feel of a typewriter font, the Rio Jones account has quickly gathered a loyal following of nearly 4,000 Instagram users in its first two months online.
Jones began his poetry career at a small liberal arts school in rural Pennsylvania, a place he originally attended to pursue a career in baseball.
"I dropped out of college for a year and the only person telling me to go back to school was a poetry professor I took a poetry workshop with," Jones said. "My beginning in poetry was really academic; the first real poetry class I took was all about structure and form."
After re-enrolling in college, Jones began studying Latin American and Mexican history along with poetry. One semester, he stumbled into a class called Inventing Mexican Identity that would prove a significant influence to his writing.
"Our final project was a mini-thesis I did on indigenous poets in Mexico," Jones remembered. "That ended up being my project for the next three years. I went down to Mexico and lived in a rural city, worked in a taco shop, slept in a hammock and worked on translating and studying indigenous poetry."
The pen name, which Jones settled on as a nod to Jessie Jones from "The Real Texas Rangers," a favorite children's book character who crossed the Rio Grande, also has a deeper meaning to this Philadelphia-based poet.
"The earliest writers of the Far East considered it egotistical to put out any types of writing under your own name," Jones explained. "It would be like thinking you weren't just the grateful recipient of this muse that travels through you... they made up names so the praise goes to that being, not them."
Two of the most important elements to Jones' poetry are his dedication to form and his commitment to pursuing ideas about nature being one with the movements in our own minds. This part of his writing is most directly taken from the Zapotec culture he immersed himself in while living in Juchitán de Zaragoza, Mexico, a place where moon goddesses, night skies and stars were a center of the cultural roots.
Similarly, Jones wears a bandana over his face embroidered with the traditional Juchitán design, a look common amongst the locals who farm and fish but also need to cover their face because of the constant heat and dust.
"Poetry drips from their every day culture, that's why so many great poets come from this little, poor secluded town," Jones said of Juchitán. "That's what I came back wanting to share with the world, but I didn't realize it was going be through my own poetry."
Alongside his poems are Jones' effort to combine mediums. He has started a "headphone series" where his poetry is written to music, he's laid down paintings with his poems and recently began printing one sentence poetry on rolling papers that you can buy in his Etsy shop. He's even looking for an engineer to create the first typewriter ribbon compatible with non-toxic soy and water inks.
"I want us to wear our poetry, to breathe it in, to smoke it, to bring poetry to life," Jones said. "Would I love to live off my poetry? Of course. That is every writer's dream. But more than anything I want to endorse an artistic community, artistic collaboration, and be a part of the future of poetry and art."
Want to get involved? Jones is looking to collaborate with poets, engineers and artists of all kind. Contact him at riojonespoetry@gmail.com or check out his Tumblr.
Before You Go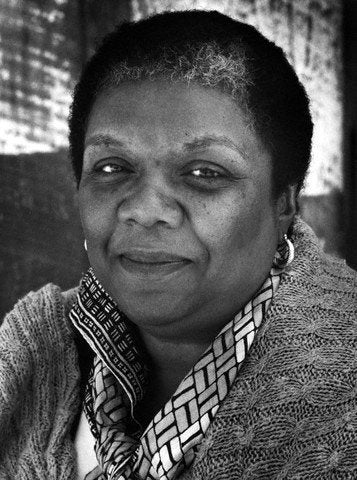 Poets On Poetry