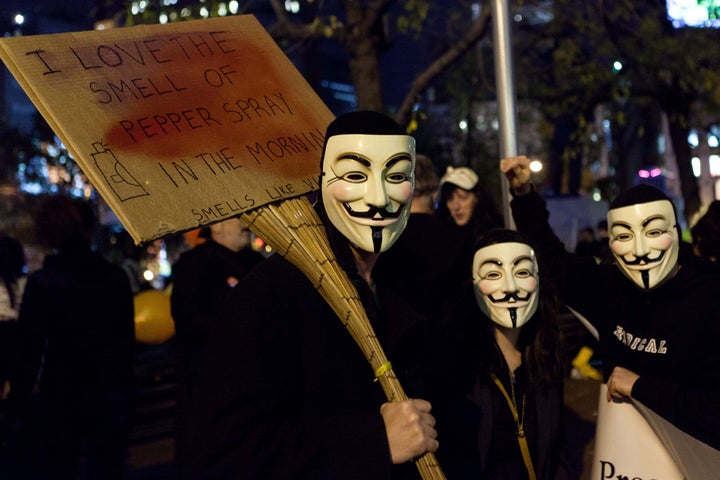 The hacker group Anonymous on Wednesday said it posted the IP addresses of 190 visitors of child pornography sites, marking its latest effort to remove digital pedophilia from the Internet.
In recent weeks, Anonymous, which has become infamous for disrupting the online operations of large corporations like Sony, has targeted child porn sites and their visitors in a mission dubbed "Operation Darknet."
The newest targets have been Freedom Hosting, a server that Anonymous accuses of hosting more than 40 child pornography websites, and visitors of those sites who shield their identities using Tor, a software that allows users to communicate anonymously on the Internet.
In a statement last month, the hackers behind "Operation Darknet" delivered a warning to Freedom Hosting: "Our demands are simple. Remove all child pornography content from your servers. Refuse to provide hosting services to any website dealing with child pornography. This statement is not just aimed at Freedom Hosting, but everyone on the internet. It does not matter who you are, if we find you to be hosting, promoting, or supporting child pornography, you will become a target."
When Freedom Hosting did not remove the sites, Anonymous said it brought them down temporarily last month by overwhelming its server with Internet traffic, a technique known as "denial of service." The hacker group said it also published information of nearly 1,600 visitors of those sites, including those who visit "Lolita City," which the hackers said is one of the largest child pornography websites.
According to the hacker group, "99 percent" of Tor users are journalists in Iran and China, government intelligence agencies fighting a secret war with al-Qaida, and members of Anonymous. But the group said it found some users of Tor accessing sites like Lolita City and "The Hurt Site," a website that Anonymous said is dedicated to child rape.
"The only purpose of Operation Darknet was to reveal that a service like the 'Tor Project' has been ruined by the 1 percent using it for child pornography," the group said in a post Wednesday on the file-sharing site Pastebin.
In its latest sting, which was carried out on Oct. 27 and dubbed "Paw Printing," Anonymous set a trap embedded in the latest version of Tor. The trap duped visitors into clicking on a link containing malware that tracked their online movements for 24 hours, the hacker group said. It also allowed the hackers to verify the IP addresses of visitors to the sites, which they released publicly on Wednesday.
"This is so law enforcement can have the probable cause to arrest these individuals, who are clearly are accessing TOR sites containing child pornography," the group said.
While Anonymous said it has received global praise for its cyberwar against child porn, some have said the group should leave this work to authorities. In a blog post last week, Graham Cluley, a security expert at Sophos Labs, wrote that Anonymous might be doing more harm than good by potentially compromising existing investigations.
"Take-downs of illegal websites and sharing networks should be done by the authorities, not internet vigilantes," Cluley wrote. "The anonymous hackers may feel they have done the right thing, but they may actually have inadvertently put more children at risk through their actions."
However, most of Cluley's readers felt differently. After asking them, "Do you think Anonymous did the right thing by shutting down child porn websites?" 1,440 readers, or 82 percent, voted "yes."
Anonymous posted what it claims is a location map of the home IP addresses of visitors to child porn sites.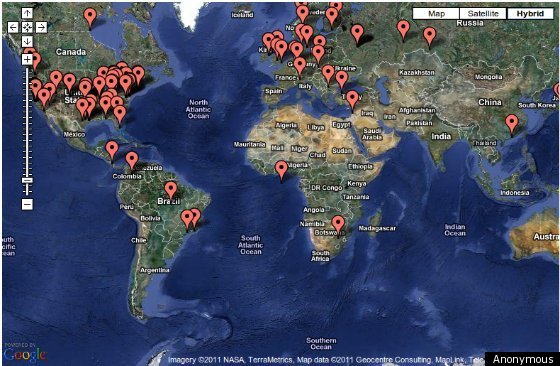 Popular in the Community