UPDATE: Anonymous' Operation Payback seems to be back on Twitter with several new Twitter accounts, including @Anon_Operationn and @AnonOperation.--First its Facebook page was banned. Now, hacker group Anonymous' 'Operation Payback' Twitter account appears to have been suspended.
The pro-WikiLeaks Anonymous has been leading the charge against those have crossed WikiLeaks--including MasterCard and Visa, which stopped processing WikiLeaks payments.
Anonymous' account, @Anon_Operation, was suspended only a matter of minutes after it tweeted a link to leaked MasterCard credit card numbers (see tweet below).
Attempts to access the Twitter account now return an error message from Twitter that reads, "Sorry, the profile you are trying to view has been suspended." The account had over 20,000 followers.
Twitter has been the subject of controversy since WikiLeaks' data dump. First, Twitter was accused of censoring "WikiLeaks" from its list of Trending Topics (Twitter has denied these allegations, noting that it "absolutely [did] not" censor the term). Later, when asked whether Twitter might suspend or block WikiLeaks' Twitter account, the microblogging service replied only that it had no comment on the matter.
A Twitter spokesperson told The Huffington Post that it had "no on-the-record comment on the actions we take on specific user accounts."
LOOK: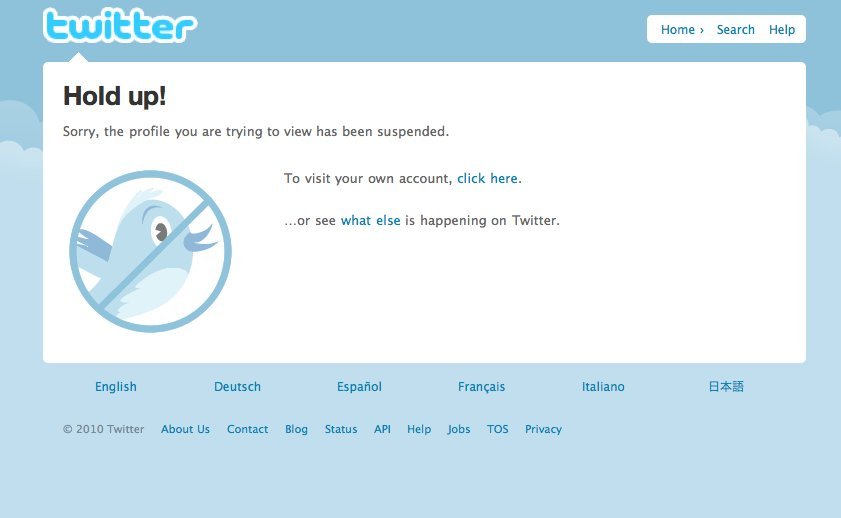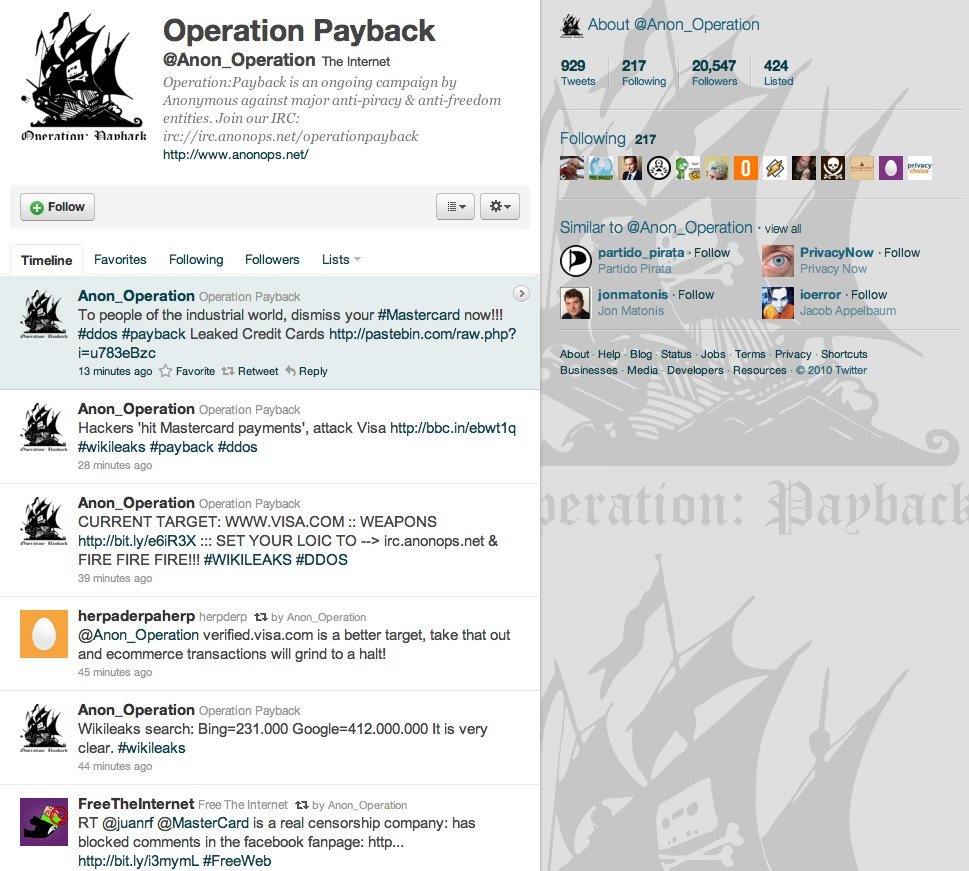 Related
Popular in the Community