On Monday, the group followed through, publishing its first batch of information: an (unverified) list of 57 phone numbers and 23 email addresses allegedly belonging to KKK members. Multiple Twitter commenters questioned the veracity of the information shortly after its release, reporting that many of the numbers belong to businesses with no clear link to the Klan.
Just before the group released the emails and telephone numbers, a Twitter user named "Amped Attacks" -- who has gained past attention for targeting websites operated by the KKK -- tweeted a link to a Pastebin article accusing several U.S. senators and mayors of being affiliated with the KKK or "racist related" groups.
Amped Attacks said he was not linked to Anonymous. "I am not involved with Anonymous or any other hacktivist group," he told TechCrunch on Monday. "I am my own man that acts on my own accord."
The hacker also stood by the purported ties between the KKK and politicians.
"I worked for nine days to gather and verify all the information that was gathered before its release," he said. "I got the information from several KKK websites when I [hacked] them and was able to dump their database. I went through many emails that was signed up with these sites and a few of the emails that sparked my interest was the ones of the politicians in question there would be no reason for them to be signed up on any KKK website unless they supported it or was involved in it."
Anonymous appeared to distance itself from Amped Attacks and the Pastebin list in a tweet that has since been deleted.
"We wont release names w/out due diligence," the tweet read. "We discourage the circulation of disinfo & will not promote an unverifiable list of politicians."
In an email to The Huffington Post, a spokesman for one of the senators on the list denied any affiliation with the KKK and labeled the allegation as "baseless internet garbage."
"This information is absolutely false and comes from an unverified source," said a spokeswoman for a different senator, adding that he "has never been affiliated with the KKK." Representatives for two other senators on the list did not immediately respond to a request for comment.
Mayors named in the release have also flatly denied any link to the organization. Since the allegations against the senators and mayors are uncorroborated, HuffPost has opted not to publish their names.
"We want the KKK gone, forever," a user named "SiX" told HuffPost in an anonymous Internet Relay Chat about the operation at the time. "Don't worry, we know what we're doing."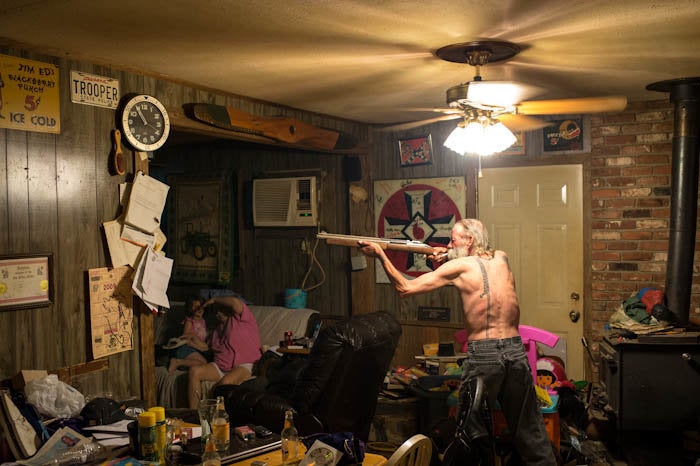 A Day in the Life of the KKK
Popular in the Community