A self-proclaimed 'Turkey Fairy' has been sauntering around Lyndhurst, Ohio, this week leaving behind gifts to ward off the bitter cold.
Workers at the nearby Family Urgent Care Center discovered the donation.
"They were here before I even got here. It happened yesterday. I came in again today and they actually doubled their supplies this morning when I came in," Nancy Panzero told News Net 5.
"People are being nice and only taking one, or two. I've never seen it and I've been here at urgent care for 30 years. It's very sweet," Panzero added.
One of the notes, taped to the side of the bus stop, said, "Be the change you want to see in the world. Take and stay warm! The Turkey Fairy strikes again!"
"There are so many negative stories on the news right now and around the world. And it makes me feel good to know that there are people who put it all aside and care about other people," Nancy Greff, another worker at the care center, told Fox 11 News.
A crew working a few blocks down from the urgent care office say they know the identity of the mystery benefactor.
One of the workers, Vince Ujcich, says he actually met the Turkey Fairy . She dropped off coffee and donuts to his crew Monday morning. Ujcich said the woman was in hospital scrubs and said something along the lines of the notes left at the bus stop.
"She said they do this every year. I have to believe there's more than one Turkey Fairy running around Lyndhurst and it's a very nice thing to do," Ujcich said to News Net 5.
Gina Yafanaro and her daughter, Lauren, were visiting the urgent care center and decided to walk to the bus stop to see the latest note posted on the glass.
"I think that's incredible. It's awesome," Yafanaro said.
Before You Go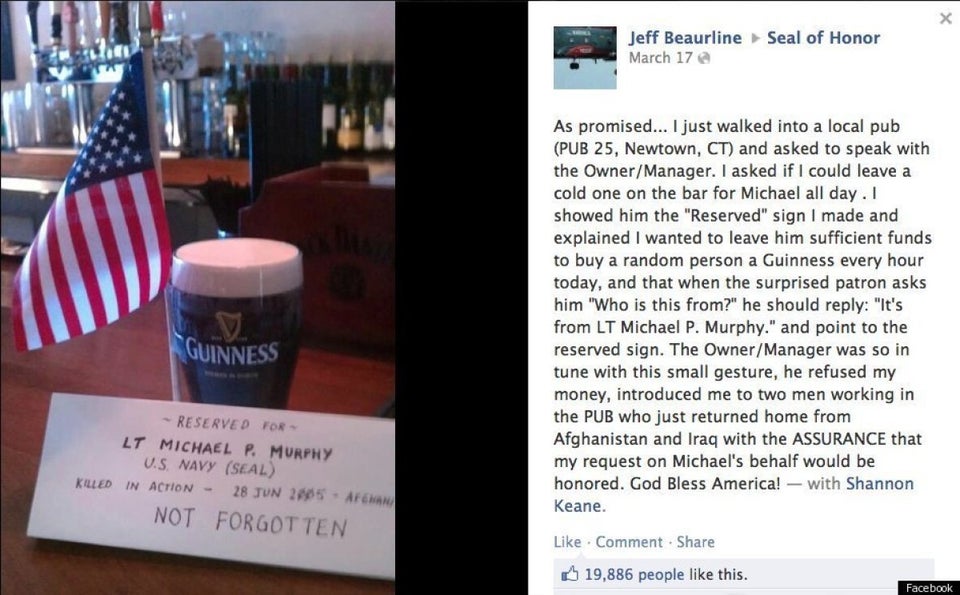 Random Acts Of Kindness
Popular in the Community