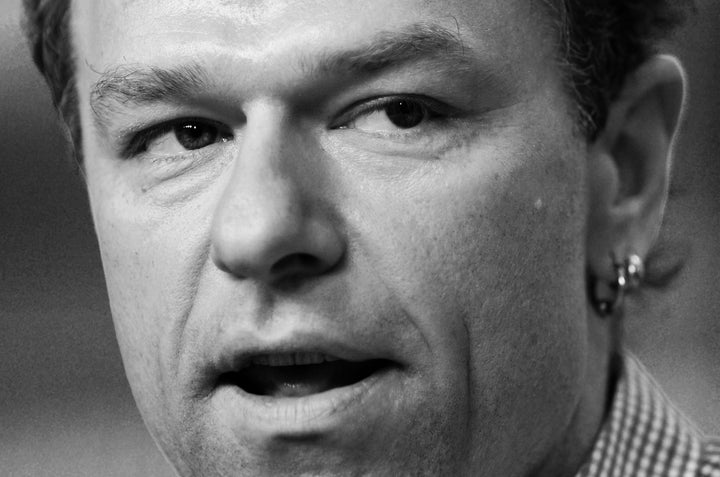 New Orleans writer Stephen Elliott is suing Donegan and 30 "Jane Does" who contributed to the "Shitty Media Men" spreadsheet for $1.5 million in damages, claiming libel and emotional distress.
In January, Donegan wrote in The Cut that the Google Doc list was intended to help women protect themselves "from sexual harassment and assault" by quietly sharing "rumors and allegations of sexual misconduct, much of it violent, by men in magazines and publishing." 
Now, some of those women may be forced out of anonymity.
The lawsuit, filed in the U.S. District Court for the Eastern District of New York on Wednesday, demands that Elliott be provided with the names, email addresses and other identifying information of those individuals who contributed to the list, so that they might be named in the suit:
Plaintiff will know, through initial discovery, the names, email addresses, pseudonyms and/or "Internet handles" used by Jane Doe Defendants to create the List, enter information into the List, circulate the List, and otherwise publish information in the List or publicize the List.
If a judge allows for such discovery, the identities of the Jane Does would also become a matter of public record, assuming their real identities are tied to their posts on the spreadsheet.
This type of libel suit leading to the unmasking of anonymous online users is "entirely feasible," said Eugene Volokh, a professor at UCLA School of Law and an expert on First Amendment law.
"It is utterly routine to have libel lawsuits against anonymous commenters ... where there's a subpoena issued to some service provider or hosting service that has some way of possibly identifying the defendant," Volokh told HuffPost. "Some of the time this uncloaks the defendant. Although some of the time the defendant, as a practical matter, may have covered his or her tracks well enough. There's nothing unprecedented about it."
He said that the judge could rule that only the names of women who made direct claims against Elliott be made public. Elliott's name appeared next to several allegations on the list, including accusations of rape and "unsolicited invitations to his apartment," according to The Cut this week.
First Amendment lawyer Gary Bostwick said there doesn't appear to be any reason for the judge to dismiss this case so far.
"It's difficult to say where it'll go so early in the process," he told HuffPost. "But sometimes you can look at a complaint and you can say this is faulty, this isn't going anywhere. This is not one of those."
Late last month, Elliott published an essay with Quillette titled "How An Anonymous Accusation Derailed My Life," in which he denied the allegations against him and said his work and personal life have suffered immensely since the list made the rounds:
I've always been open about my sexuality, and I have even written entire books on the topic. I've never raped anybody. I would even go one step further: There is no one in the world who believes that I raped them. Whoever added me to Donegan's list, it was not someone with whom I've had sex.
Elliott is represented by Andrew Miltenberg of Nesenoff & Miltenberg, a high-profile New York lawyer who has defended men accused of sexual assault in the past. As The Cut notes, Miltenberg previously represented Paul Nungesser, who was accused of rape by fellow Columbia University student Emma Skulkowitz in 2013.
Donegan's list accused more than 70 men of varying degrees of misconduct. While many of them have been neither formally accused nor criminally charged, several media outlets ― including The Paris Review, The Atlantic and BuzzFeed ― have ended their relationship with men on the spreadsheet, according to The Wrap.
"Moira Donegan did us all a huge favor," said the fundraising's organizer Lauren Hough. "She made our world safer, and has paid more than her share. Now she's going to need some help."
Calling all HuffPost superfans!
Sign up for membership to become a founding member and help shape HuffPost's next chapter