It's not often that the Wizard of Oz's infamous words -- "Pay no attention to that man behind the curtain" -- are used to reflect on the relationship women have with the domestic sphere. But then again, it's not often that a portrait series manages to avoid including a single person's face. Such is the case with Patty Carroll and her bold project "Anonymous Women."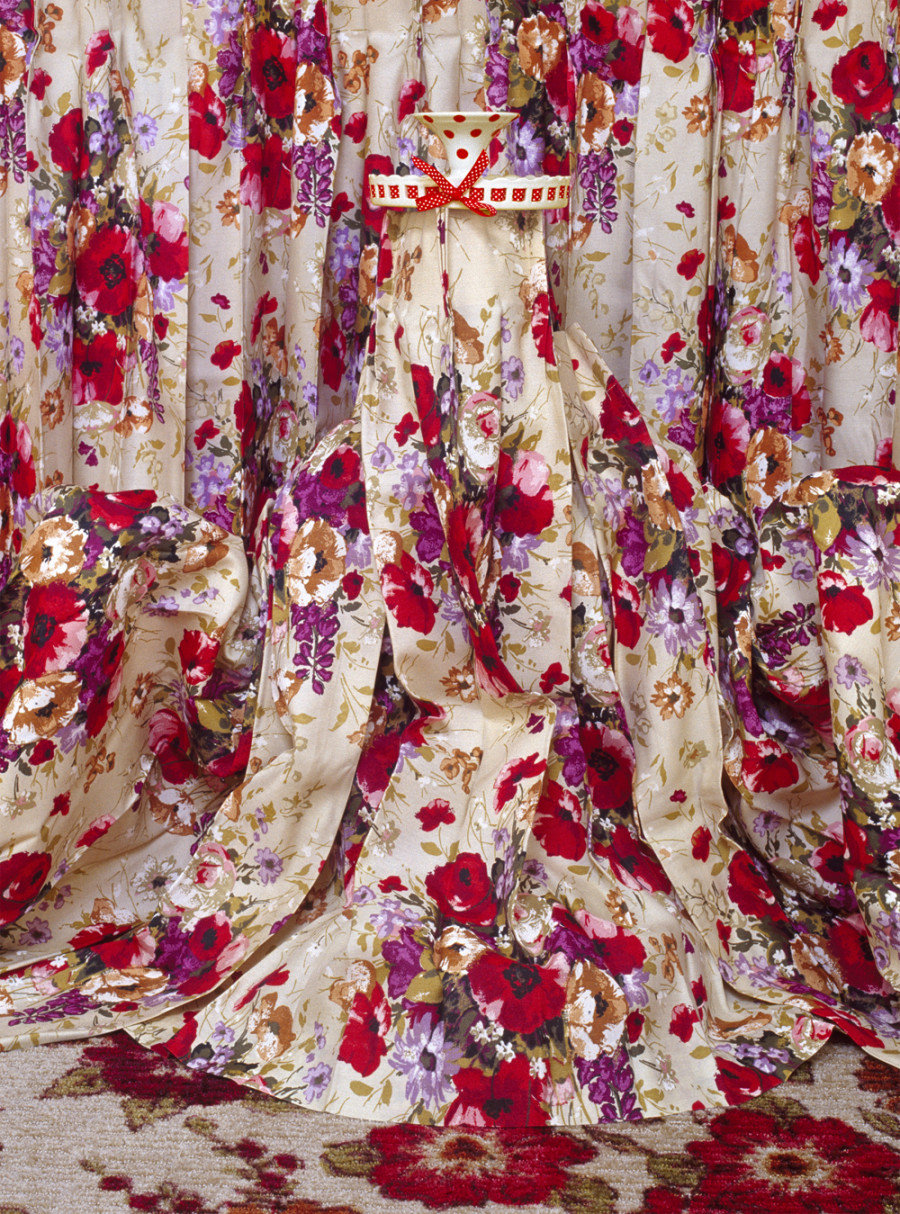 "Many women find themselves in this position," Carroll writes in her artist statement, referring to the Wizard's status, operating a wild array of levers and mechanisms from within the shadows, perpetually safeguarding the illusion of power he's created. "[They are] silently running a home and family, creating beauty and order from chaos, but remain unnoticed by the outer world, the people around them, or even themselves."
This startling realization serves as the basis for a powerful survey of the ways in which women interact with domesticity, self-identity and the ideal. Photographing women cloaked from head to toe in ornate fabrics, Carroll reflects on the status of the home as a place of comfort and simultaneously a place of camouflage and claustrophobia. Faces cannot be seen; instead, the faint outline of a woman's body peaks out from behind the decadent textiles, creating a beautiful yet terrifying tableaux.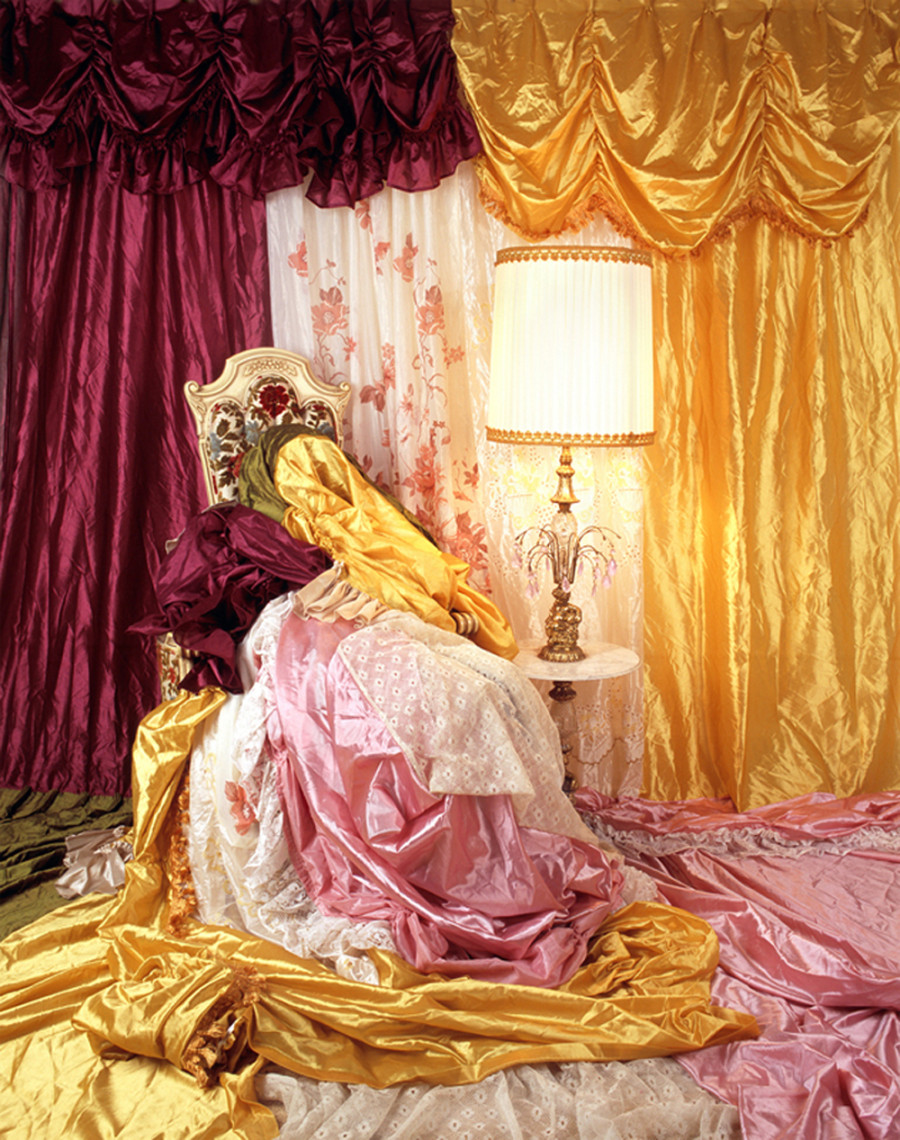 Not surprisingly, Carroll was inspired by her own experiences with the domestic realm, growing up in the suburbs around Chicago. A student of Catholic schools, the artist was surrounded by shrouded women at an early age, amused and mystified by the habits that served as symbols of authority and objects of obscurity.
"This particular project is about making a home," Carroll, an adjunct professor at the School of the Art Institute of Chicago, explained in an interview with the Huffington Post, "which is an issue that has obsessed me forever, possibly because as a kid, our family life was difficult and unusual to say the least. I always wanted to have a "perfect" home where everyone got along, was sober, was home for dinner, and had towels from a store, not pilfered from the last motel we stayed in."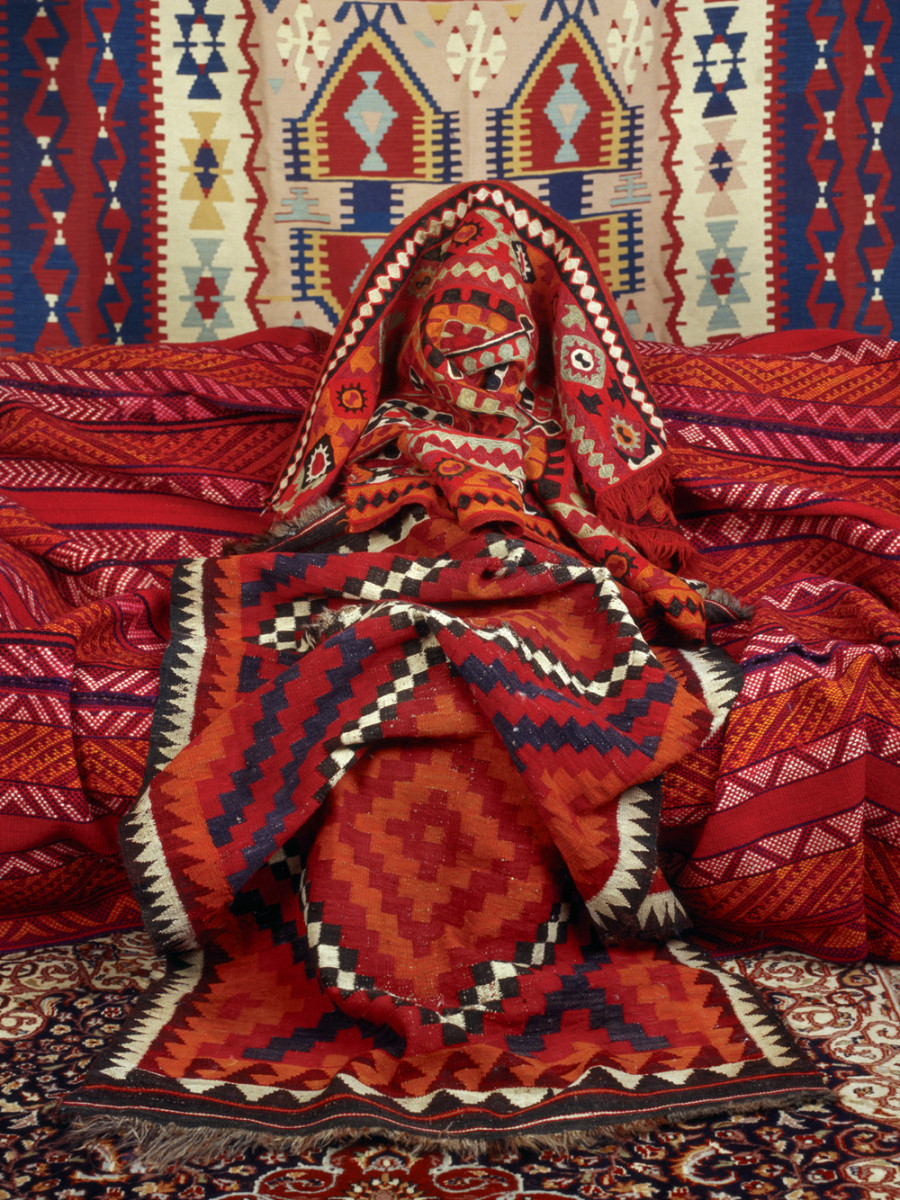 "Fabric played a big part of that desire and frustration of life," she added. "Drapery becomes a symbol in this work for an established, traditional home environment where the décor is considered seriously. After all, a perfect home does not have mismatched furniture and styles. Drapes also close off the outer world and contain life within, besides being the finishing touch to a proper home."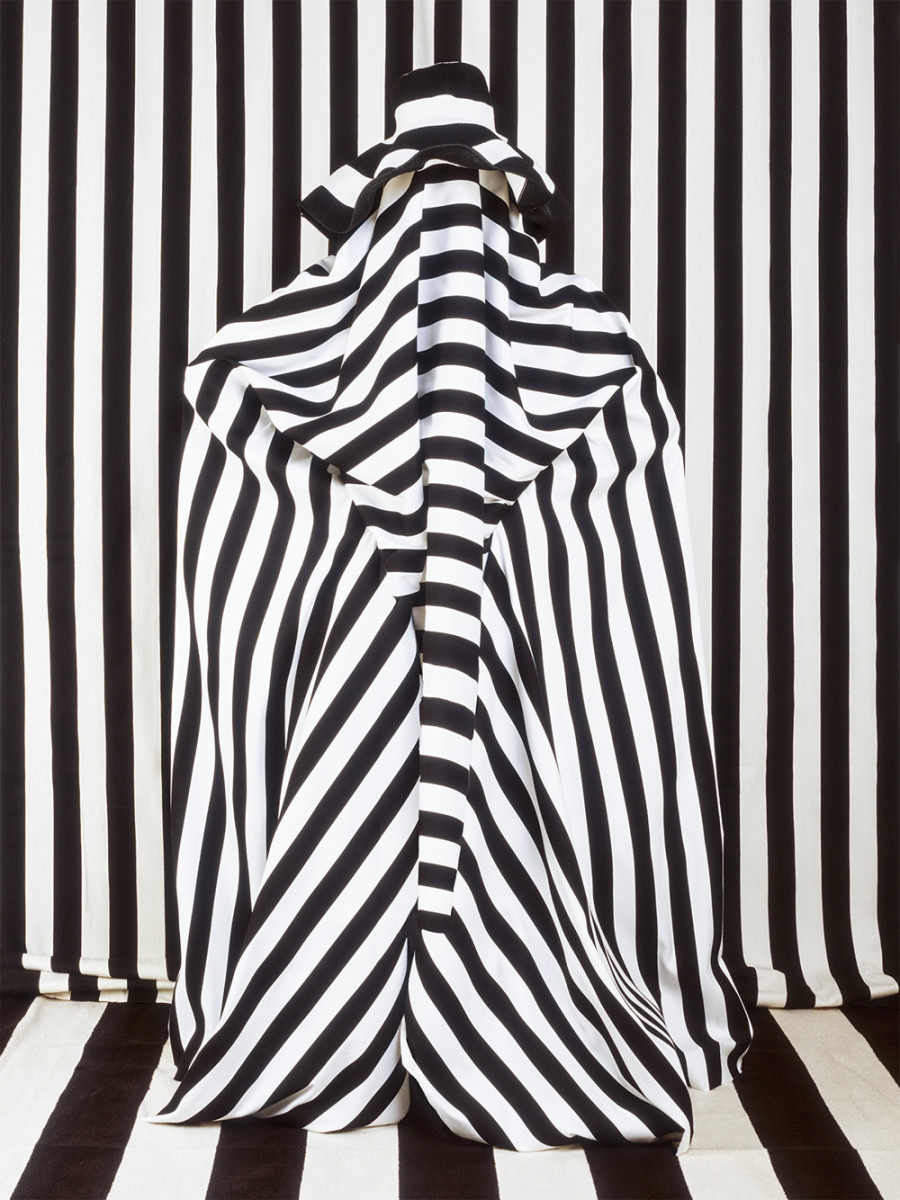 Influenced by the works of photographer Diane Arbus and photomontage icon Hannah Höch, Carroll plays with emotions and psychology, poking holes in the idea that a "woman's place is in the home." Scroll through the photos below and visit Carroll's Vimeo channel for some equally breathtaking-yet-fear-inducing videos that accompany the project. For more meditations on the status of women in the home, check out Russian artist Alena Zhandarova's series below.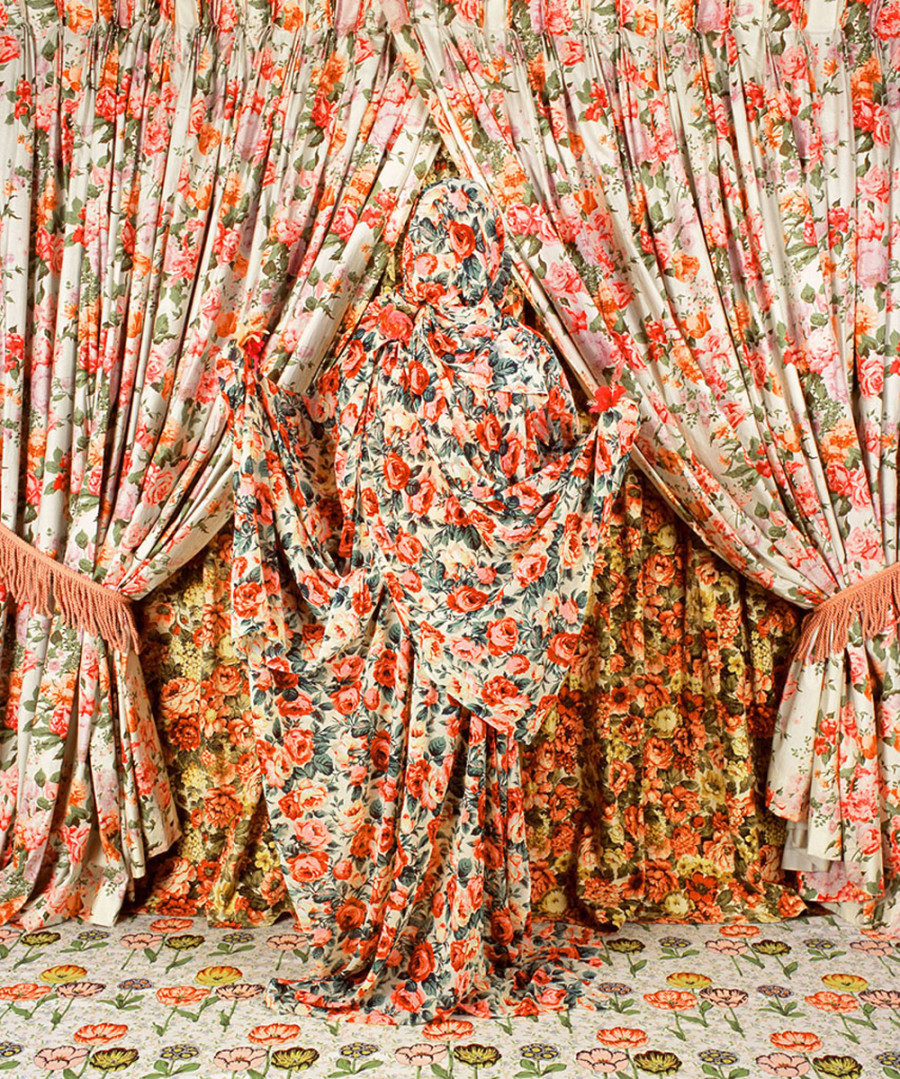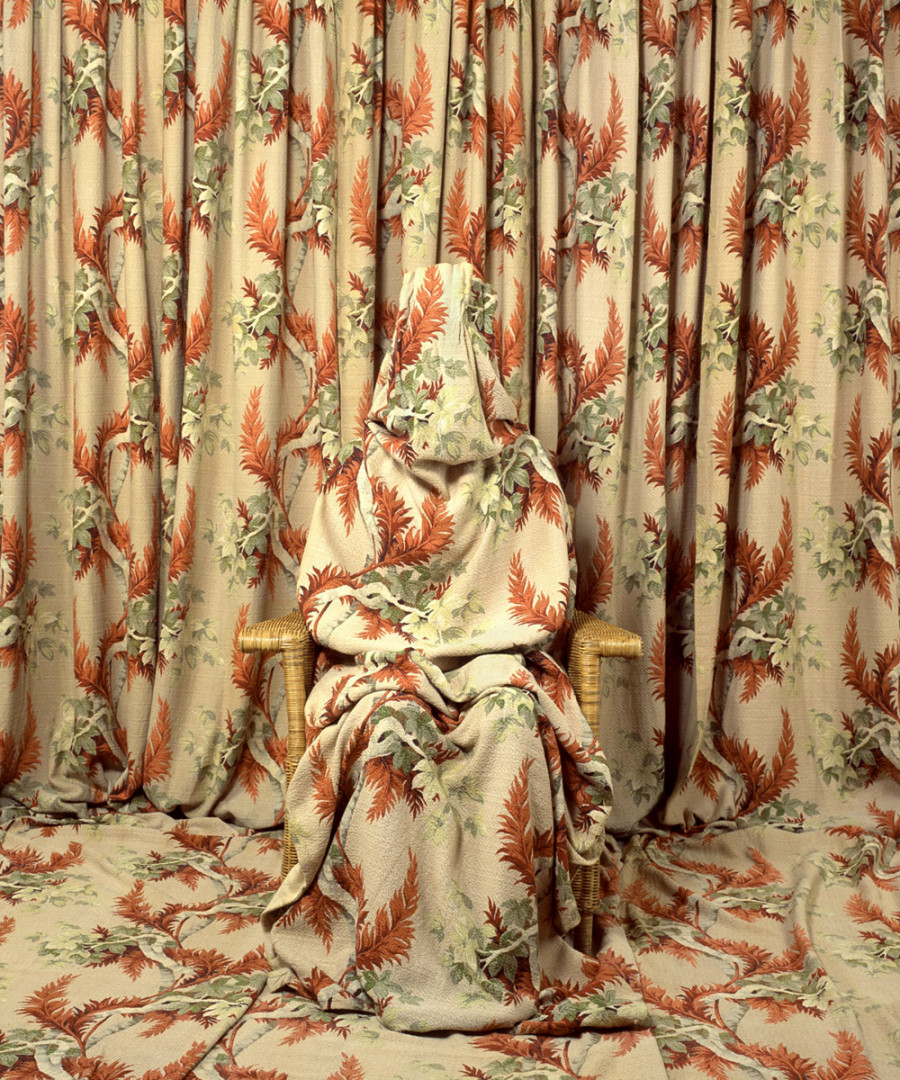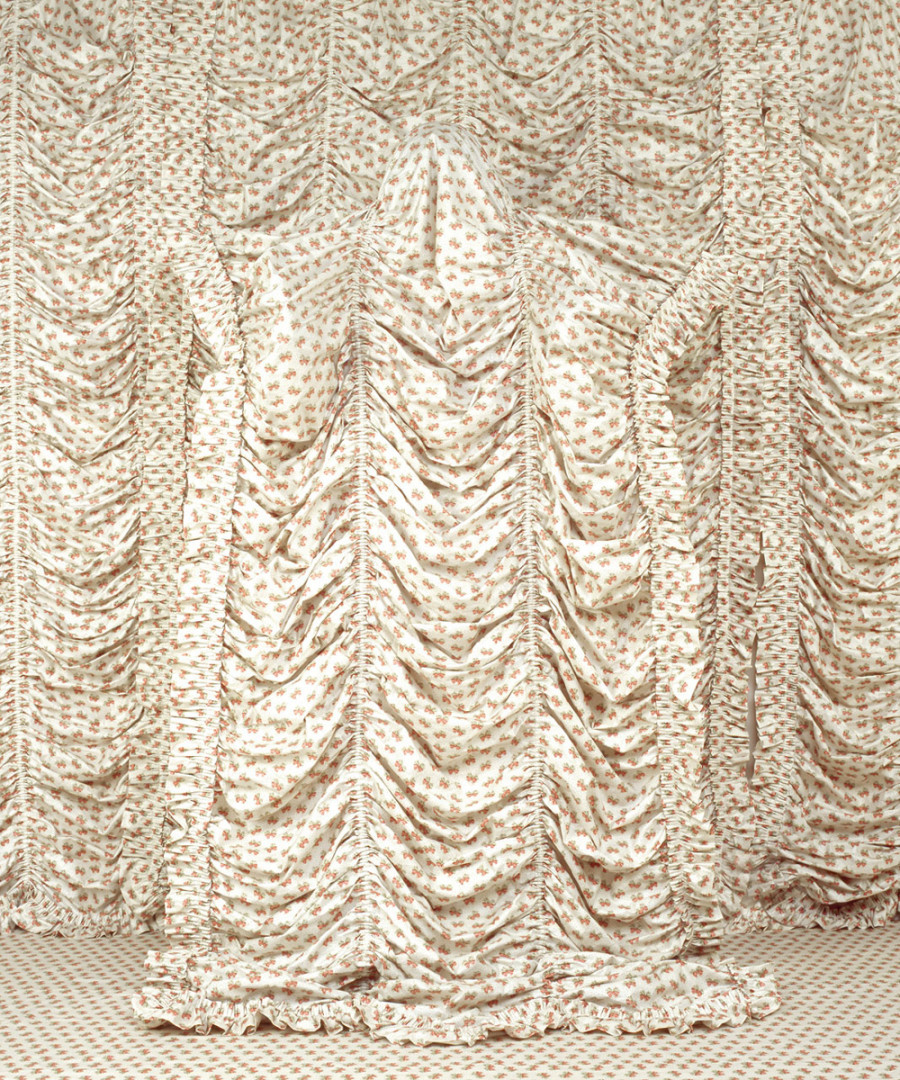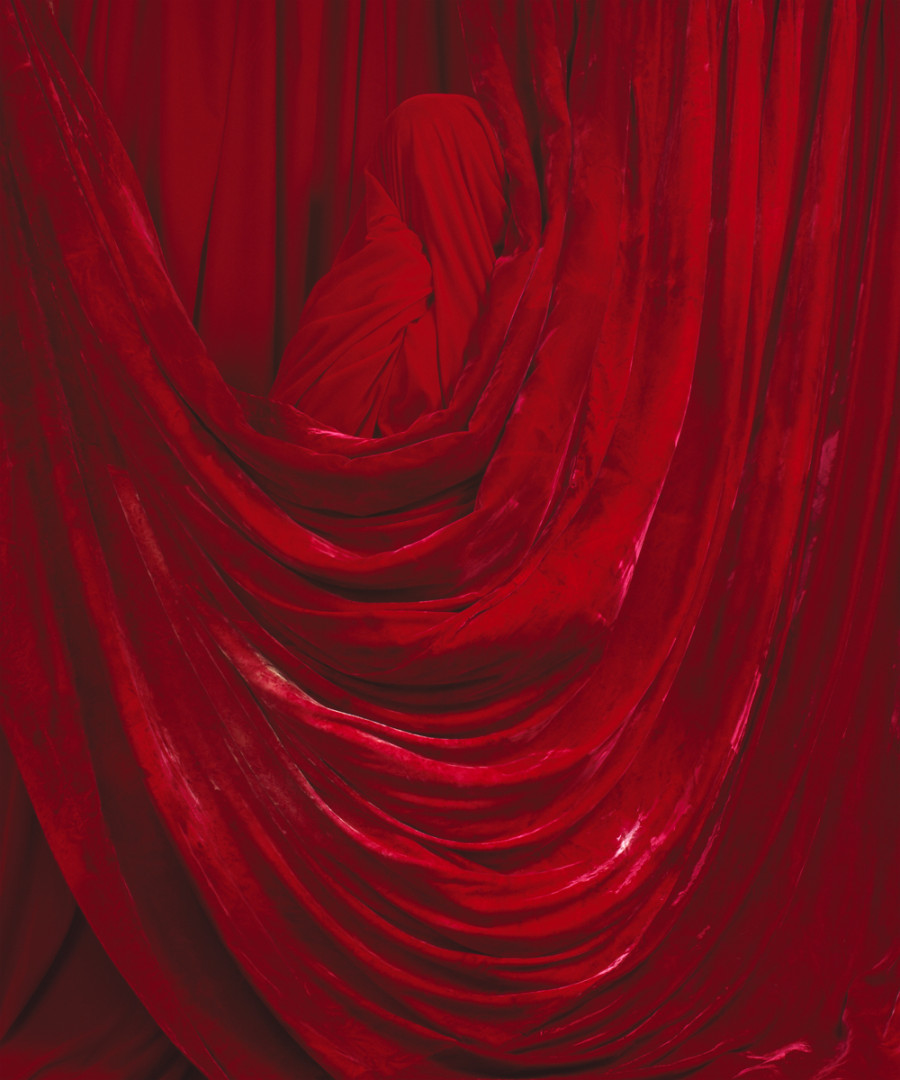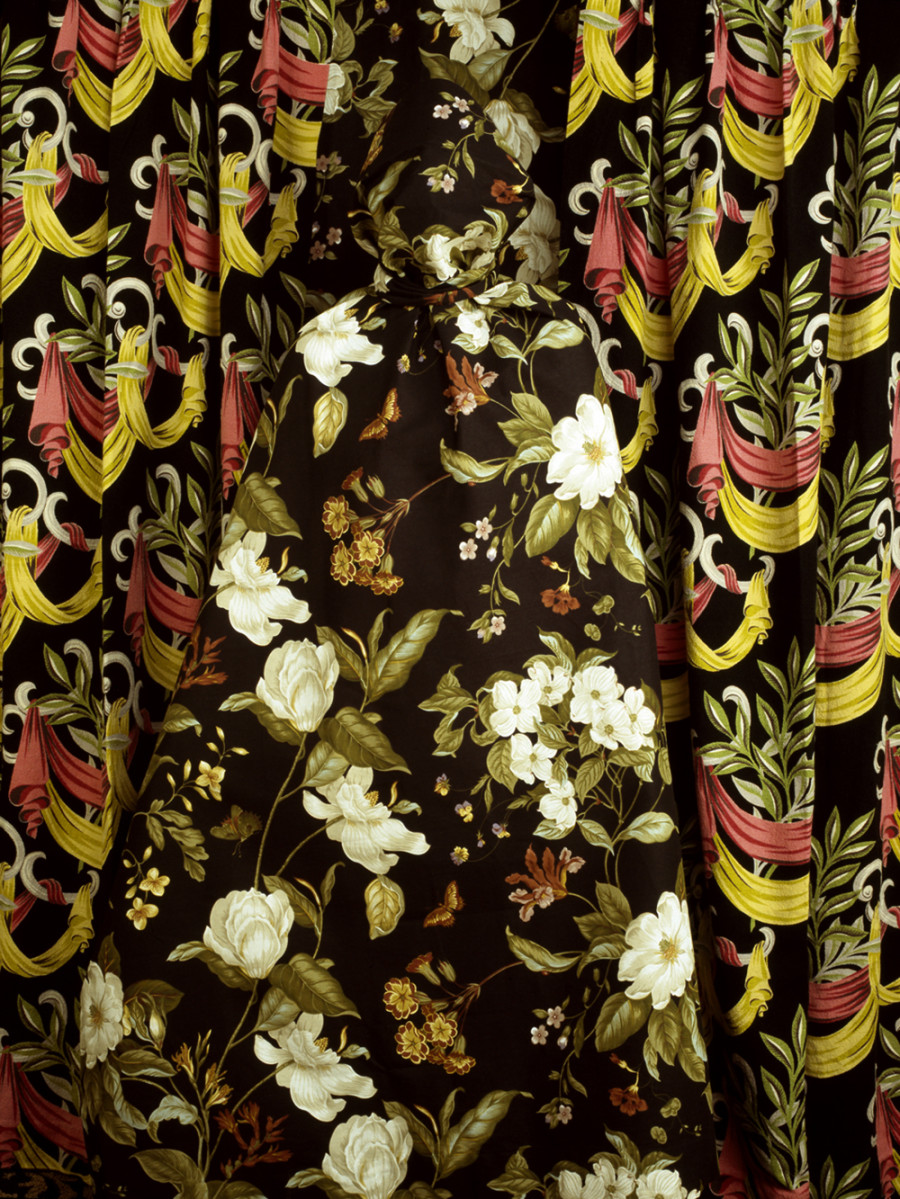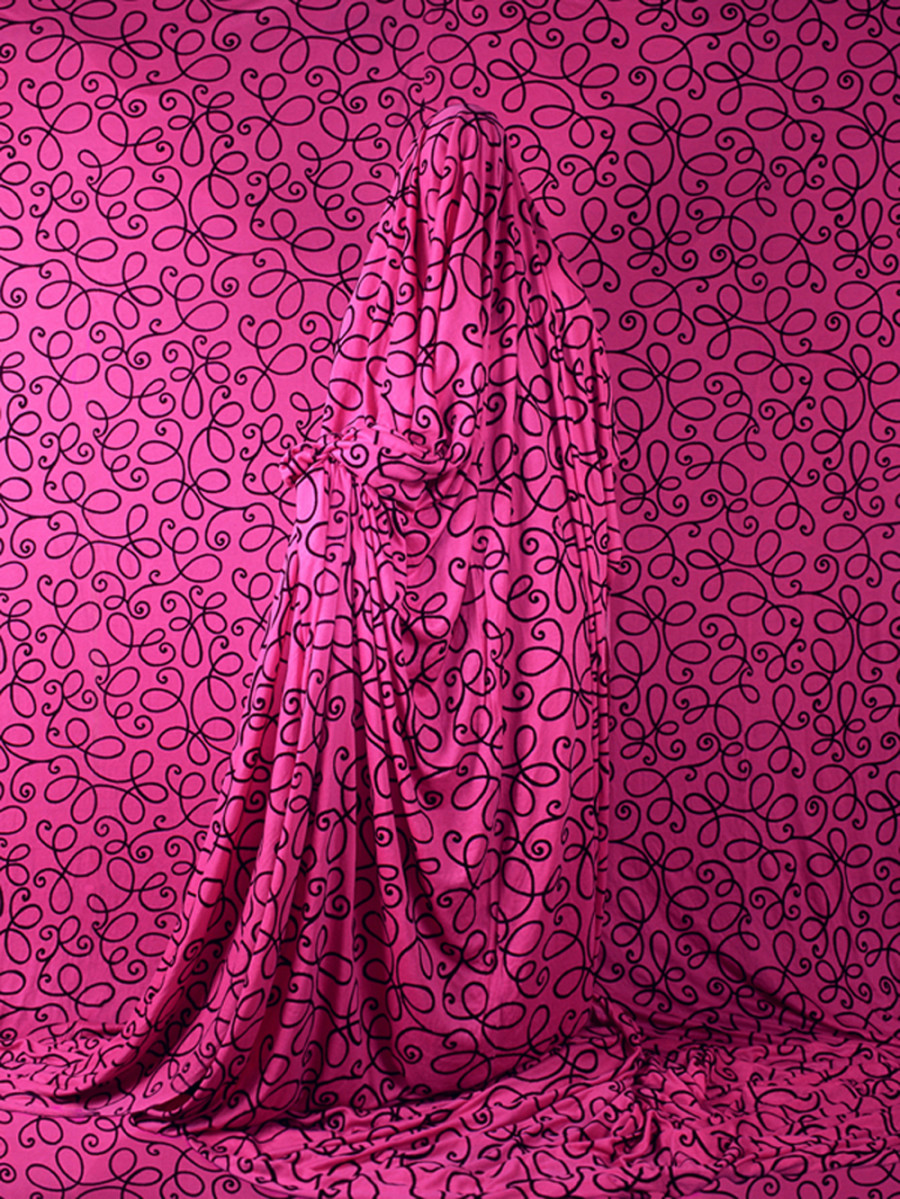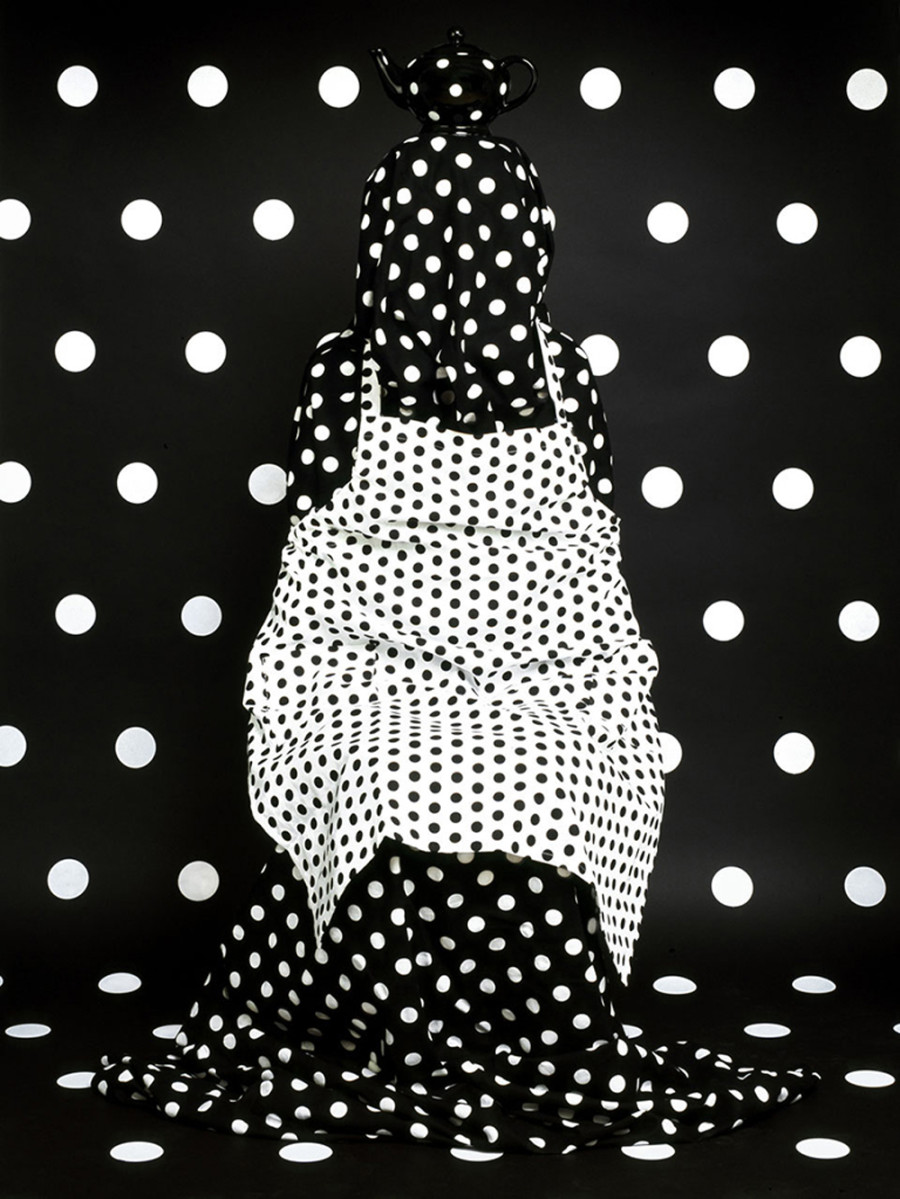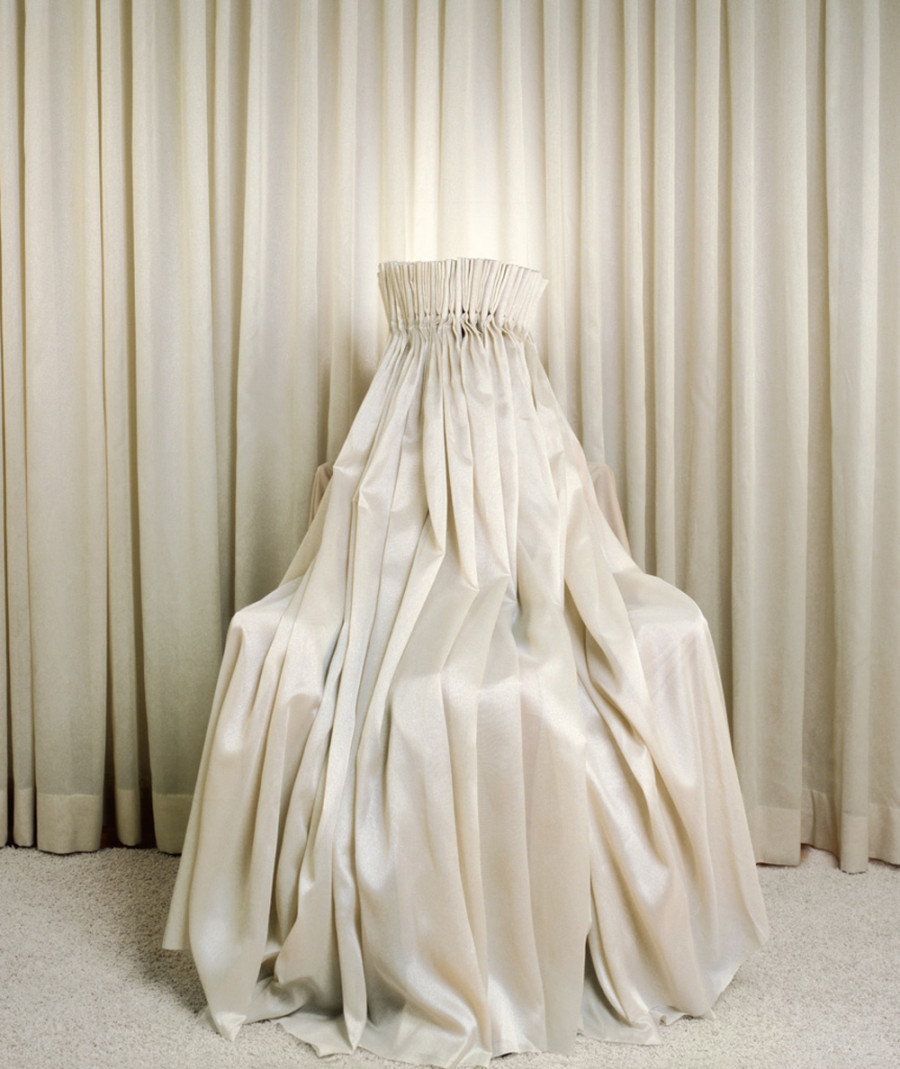 Related
Before You Go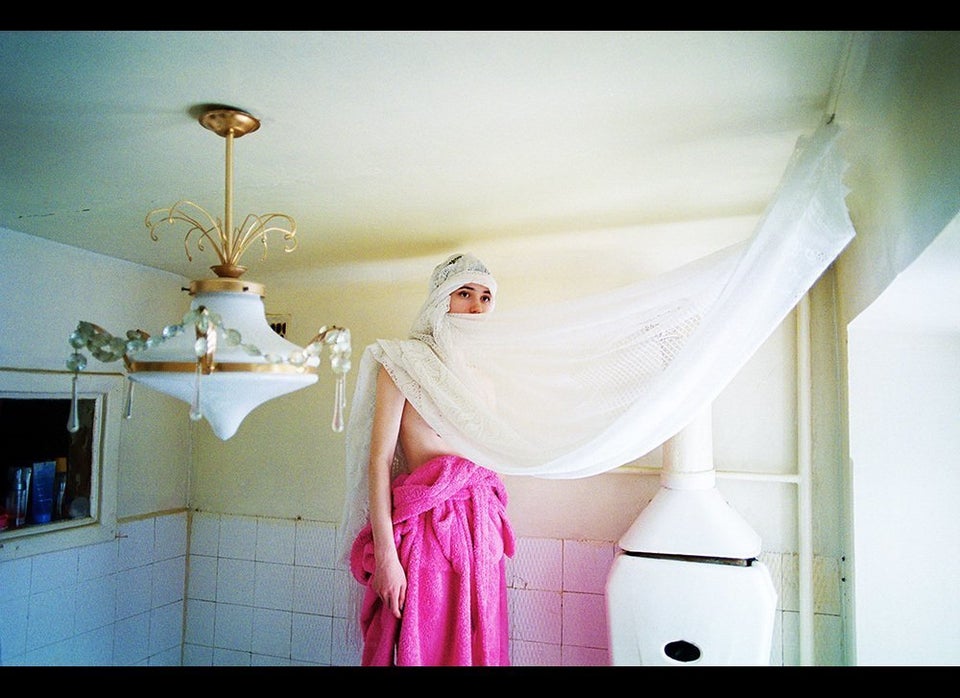 Alena Zhandarova's 'The City of Brides'
Popular in the Community