There is no conclusive evidence that antidepressant and antipsychotic drugs effectively treat anorexia, but that has not stopped doctors from prescribing them. A new study of more than 500 anorexic women found that over half of the participants were taking one of these drugs.
The research, published in the December edition of the International Journal of Eating Disorders, divided participants into two groups: anorexic women who went to Massachusetts General Hospital between 1997 and 2002 to participate in bone density research, and those who were screened between 2003 and 2009. Overall, 53 percent of the participants reported taking a psychotropic medication during the course of the study.
Forty-eight percent of the women said they were taking an antidepressant, and 83 percent of them were taking a selective serotonin re-uptake inhibitor (SSRI), which is the most popular type of antidepressant.
In addition, 13 percent of the study participants, who were between the ages of 18 and 54, said they were taking an antipsychotic. The majority of them were taking so-called atypical antipsychotics, which are second-generation antipsychotics developed in the 1990s to help treat schizophrenia and schizophrenia-related disorders.
During the course of the study, the number of women who reported taking those second-generation drugs doubled.
None of this would be cause for concern, except that there is very little evidence that either antidepressants or antipsychotics help anorexic patients to recover.
"It's a jarring thing to hear that medications are being prescribed when the proof is not in," Dr. Allegra Broft, a psychiatrist in the eating disorders research unit at Columbia University Medical Center who did not work on the study, told HuffPost.
"On the other hand, there has been an increased interest in the use of antipsychotics [to treat anorexia]," Broft said. "There's a small number of preliminary studies suggesting there is some utility there."
Indeed, one short-term study from 2008 and another study from 2011 found a weight-gain benefit among patients taking the antipsychotic olanzapine, but a third, longer trial found no benefits over the use of a placebo. Larger long-term studies are necessary to see if there are any true psychological or weight-gain benefits for anorexic patients taking the drug, the authors of the latest study write.
Experts say there is even less evidence that antidepressants help women with the eating disorder.
"In some ways, it's more startling to see the numbers about SSRIs," said Broft. "We have pretty good studies saying that they don't help anorexia nervosa. There has been no added benefit for weight restoration."
What is not clear at this point is why doctors are prescribing these medications -- if they are hoping the drugs will directly treat the anorexia or if they are trying to treat other mental health issues that often co-occur with the eating disorder.
"There is significant data that [patients with] anorexia and bulimia have high rates of comorbidity with other psychiatric conditions," Dr. Terry Schwartz, an associate clinical professor of clinical psychiatry and a specialist in eating disorders at the University of California, San Diego, said in an email to HuffPost. "We often treat a co-morbid depression or anxiety disorder, especially if those disorders are hindering treatment and recovery."
Anorexia, which is diagnosed in women at a significantly higher rate than in men, has the highest mortality rate of any psychiatric illness. But psychotropic drugs also carry serious potential risks. Antipsychotics can have cardiovascular effects. SSRIs have been linked to bone loss and increased risk of bone fracture -- issues of particular concern for patients with anorexia, which itself can undermine bone health. Currently, there are no medications designed specifically to treat anorexia.
Broft stressed there is interest among eating disorder clinicians and researchers in devising and testing additional options. "It's definitely a very concerning issue in our field that [these drugs] are being used without the science," she said.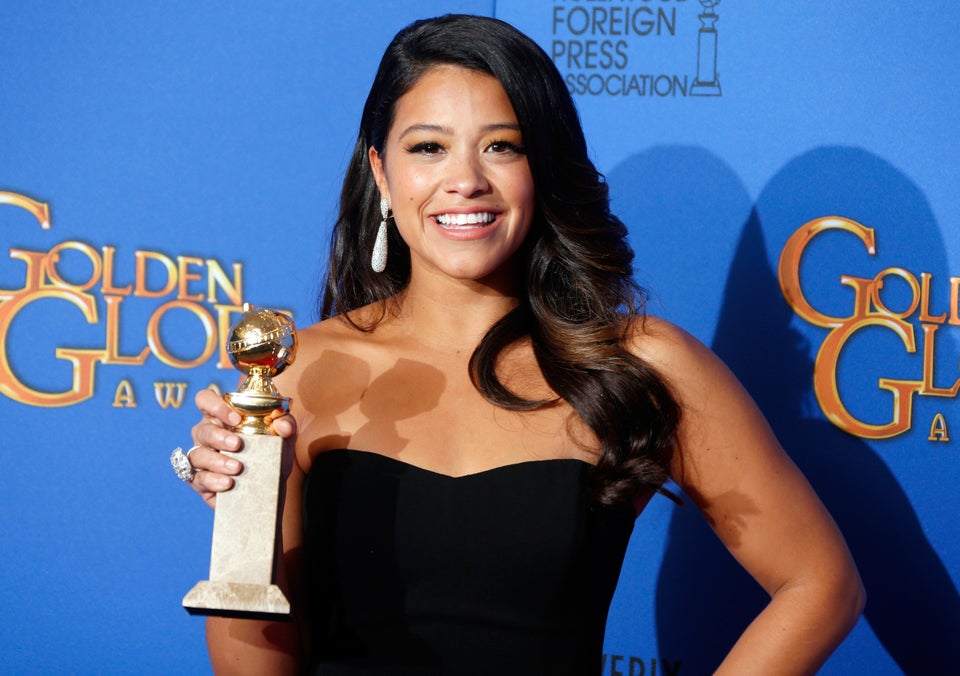 Meet Our Body Image Heroes
Popular in the Community